3D INTERNAL VISUALISATION LEEDS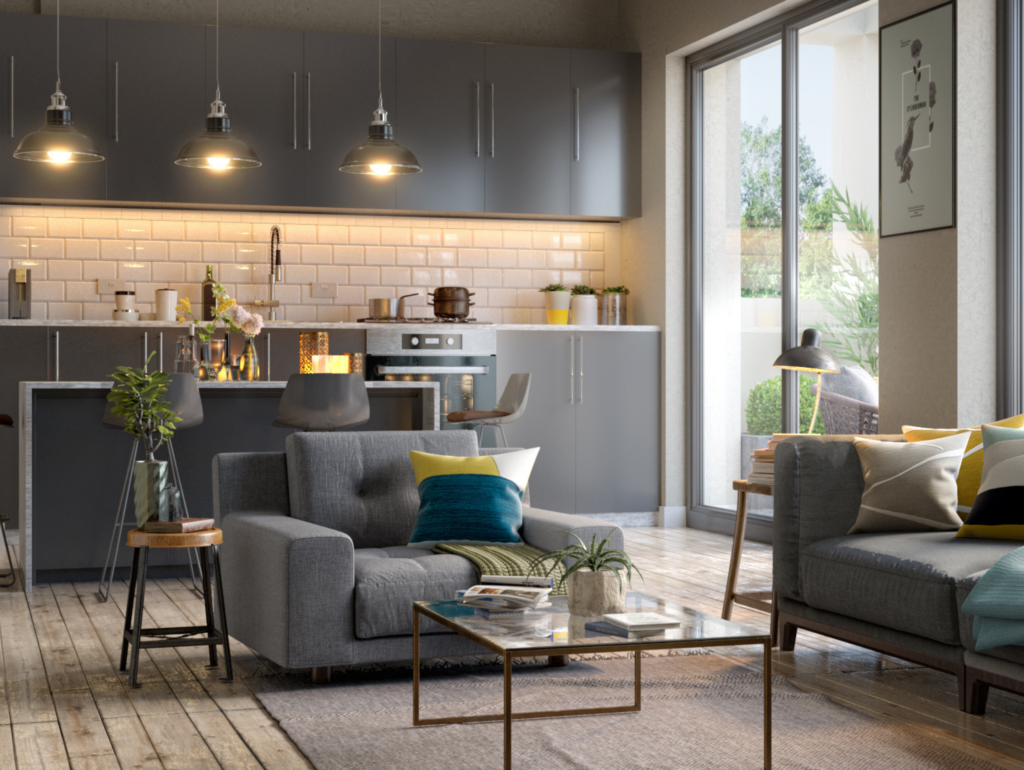 3D Internal Visualisations to take you to the
forefront of the property market.
Internal visualisations shouldn't just show house-hunters what your property might look like. That's a basic requirement, but in order to sell your properties faster you need images which your clients will fall in love with at first sight.

Images which reach out to the subconscious and trigger buying responses which will stack up reservations and make sure your developments are occupied as soon as they are built, so you can move onto the next big thing.

Aspirational internal visualisations need to look warm and welcoming – they need to look like home.
MARKETING IMAGERY TO MOVE YOU AHEAD OF YOUR COMPETITION

There's so much that goes into creating a stunning interior CGI, but it's not always easy to ascertain how to start. You may have an interior designer to style your show home, but what if you haven't? And what if there isn't a budding stylist in your team?

Choosing the right style for your development is the first step towards creating an image specifically aimed at your core market. An expert styling service will ensure your images will be on-trend and will appeal to the people you're looking to impress. This, coupled with creative angle selection, detailed texturing and above all warm, inviting lighting will create a look that will put you in control of your property sales.

Feel free to give our experts a call so we can create the images to put your properties in the spotlight.
WHAT OUR CLIENTS SAY ABOUT US

WE WOULD LIKE TO FIND OUT MORE ABOUT YOUR PROJECT
TO MAKE SURE YOU GET THE BEST MARKETING VISUALS.
PLEASE GIVE A US A CALL OR DROP US A MESSAGE.