3D STREET SCENE MANCHESTER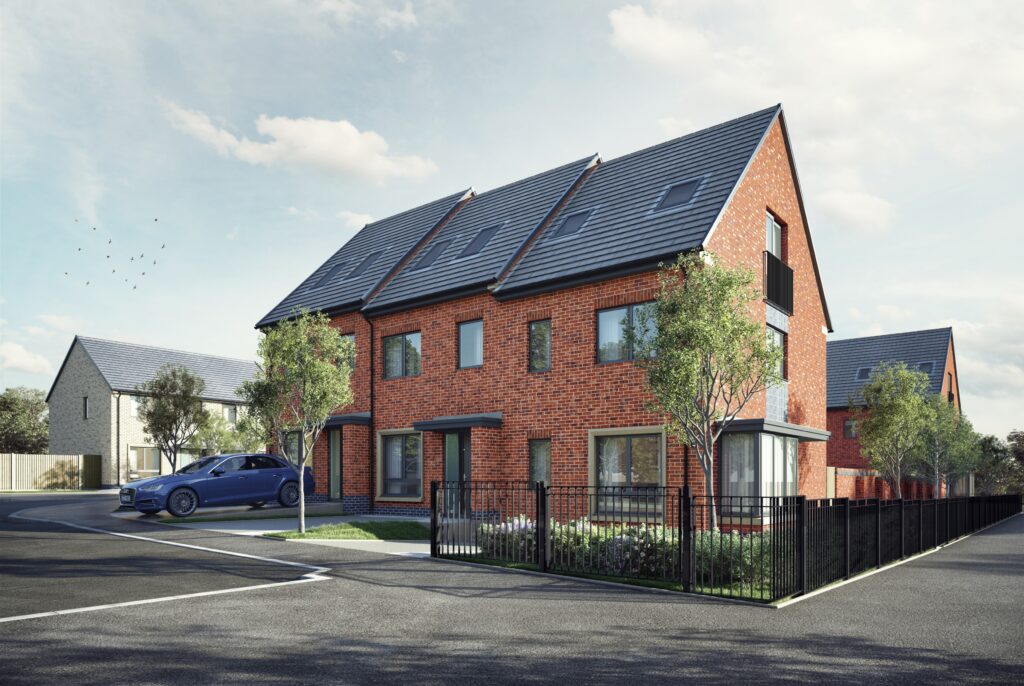 Put yourself in control of your property sales by choosing images which will appeal to your core market and turn interest into sales.

If you're building a development and you want to give house-hunters an idea of what your house types will look like in context, a 3D street scene is a great way of achieving this and boosting sales.

And the good news is that if you've already commissioned the house types, street scenes are available at minimal extra cost and look great on your hoardings or in your brochures.

There's no need to stress over property marketing CGIs and 3D street scenes – if you're not sure our expert team can advise you as to the best combination of images you need, which will increase sales without blowing your budget.

MARKETING IMAGERY TO MOVE YOU AHEAD OF YOUR COMPETITION
We guarantee:
1. The best quality images available on the market today – at cost-effective prices. We keep our costs down so we can pass on those benefits to you. Each image is a work of art to us and we won't rest until we're 100% happy with what we deliver. It's what we build our reputation, and livelihood, on.
2. An excellent service which means you don't need to stress. Under-promising and over-delivering is where we aim to be – our processes have been designed to keep production running smoothly with minimum input from yourselves, but maximum control.
3. No hidden costs – we include all amends to your images in the original price except for changes to the brief after production of the first low resolution images. This means you are only charged for changes you make to your designs, at the same rate as the original pricing.
Give our friendly team a call to see if a 3D street scene would benefit your development and give us a chance to put your properties at the forefront of your clients' minds.
WHAT OUR CLIENTS SAY ABOUT US

WE WOULD LIKE TO FIND OUT MORE ABOUT YOUR PROJECT
TO MAKE SURE YOU GET THE BEST MARKETING VISUALS.
PLEASE GIVE A US A CALL OR DROP US A MESSAGE.