3D VISUALISATIONS | CHESHIRE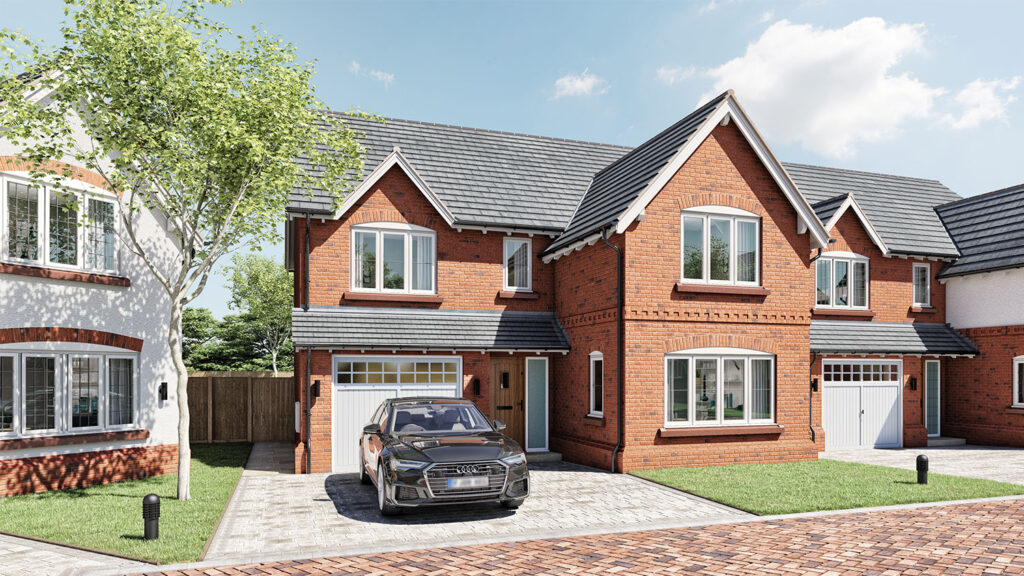 Explore our CGI visualisations for Cheshire homes, and discover our stress-free approach to CGI creation.

Clients often come to us when they are:

1. Seeking a competitive advantage
2. Frustrated with communication and production issues
3. Tired of CGI companies who over-promise

15+ years' experience lets us deliver a high-quality images, stress free with a transparent process that helps you bring your properties to market with confidence.
Whether you're marketing property locally in Cheshire or further afield, we can create the aspirational imagery you need.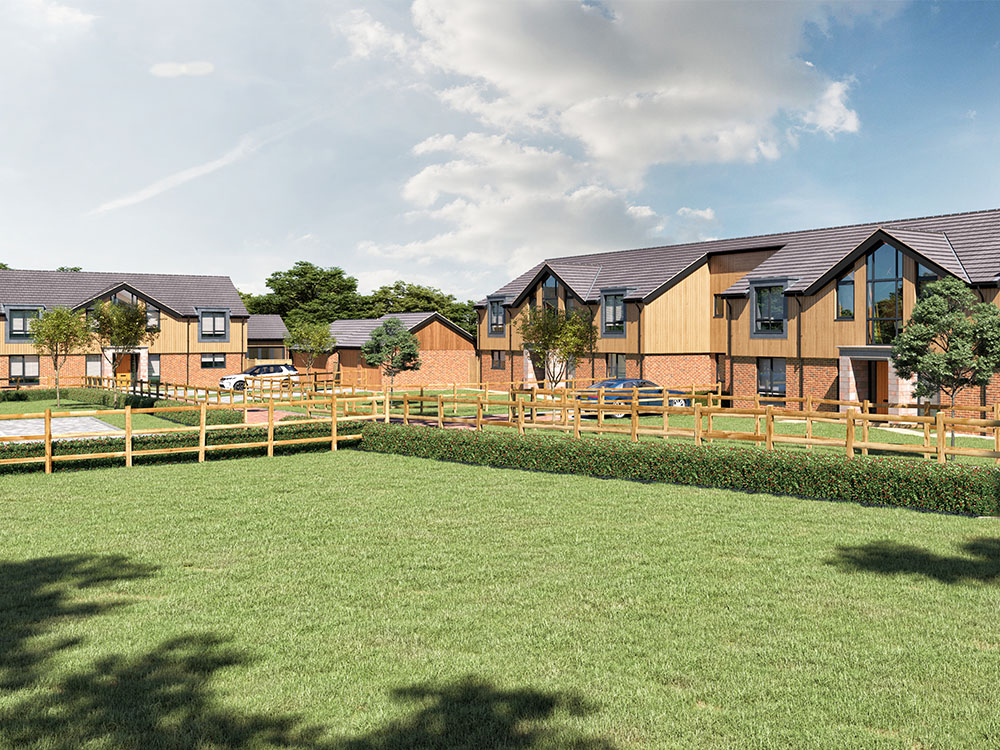 3D VISUALISATIONS FOR CHESHIRE HOMES: HOW WE APPROACH CGI CREATION

We believe it shouldn't be time-consuming and stressful to get hold of 3D external visualisations, which give your developments the best chance of selling fast. However, procuring the best combination of content can be a minefield, which is why our team of experts is on hand to help. As a well-established company we have streamlined our production systems to ensure they are efficient so we can pass these benefits on to you.

Whether you know exactly which images you require or not, we will ask the right questions to make sure you end up with the best quality visualisations available today at the most cost-effective prices. At every stage of the production process, we're here to offer the help and advice you need to get the most out of your CGI.

There's no need to compromise on quality because we work with your budget – taking the stress out of CGI production. Feel free to call our knowledgeable team for a chat about your next project to see what works for you. Ultimately, we ensure you receive aspirational images to captivate your audience and convert interest into property sales.

WHAT CLIENTS SAY ABOUT OUR 3D PROPERTY VISUALISATIONS
"This is the first time we have worked with The Pixel Workshop…We have been very impressed with the quality of their work and their approach to the process.
The images have allowed us to market the properties at an early stage in their development. With the level of interest we have received from buyers so far, we fully expect for them to be sold in advance of their completion – something that would have been unattainable otherwise."


Alex Marczycha, Marketing Manager, CZW Homes

"We wanted to find the right CGI company that would be able to deliver a set of CGIs within a tight timeframe but to a high quality. The Pixel Workshop was the right match for us as they were able to produce a fantastic set of CGIs in response to the demanding timescale. A big challenge was that we required additional CGIs and a bespoke film to go alongside the original commission but still with the tight deadline. The Pixel Workshop were very flexible and responsive to our needs and managed to deliver all the additional requests still within the deadline to a fantastic standard…"

Kat Wong, Consultant for Architecture, Planning and Design, Urbed.

"The Pixel Workshop really brought to life the vision for our new build new homes. They understood our brief and produced high quality CGI images, both internally and externally. The images have really complimented our homes and added value to our marketing. It has been great working with Olivia and the team."






Phil Jones, Senior Project Manager at First Choice Homes Oldham


WE WOULD LIKE TO FIND OUT MORE ABOUT YOUR PROJECT
TO MAKE SURE YOU GET THE BEST MARKETING VISUALS.
PLEASE GIVE A US A CALL OR DROP US A MESSAGE.