This is the first in a series of articles about the best architecture around that strikes a chord with me and why, brought to you because there is are so many amazing buildings out there and too many of them pass us by.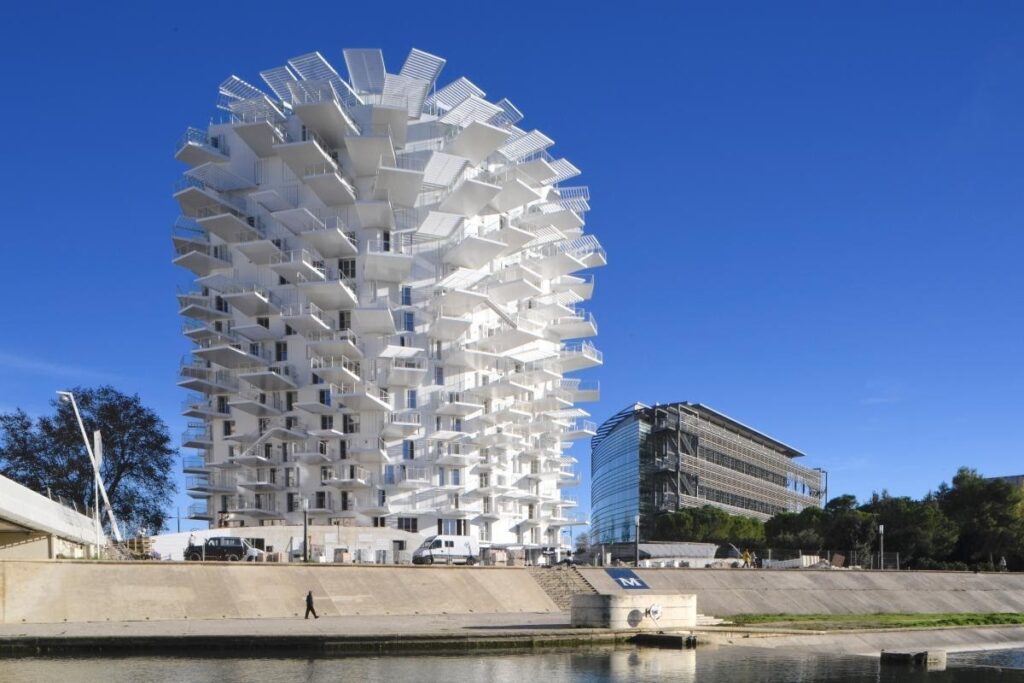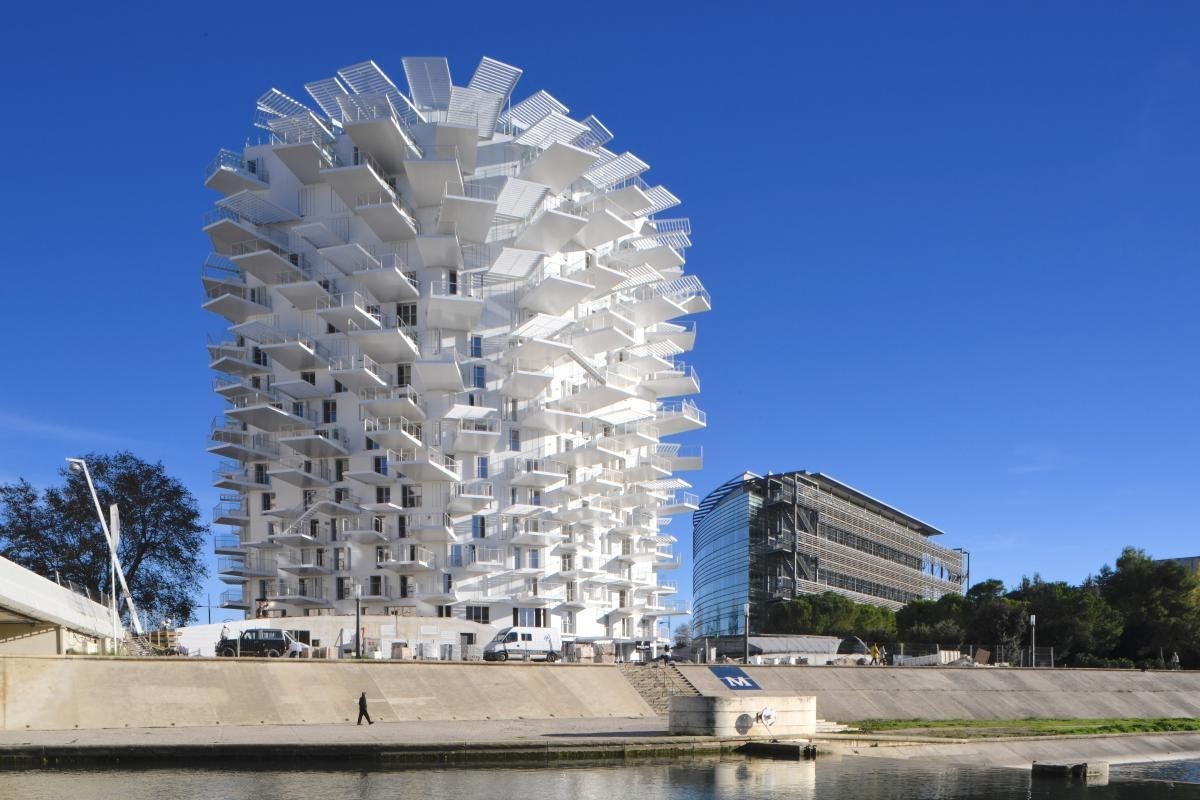 Running a CGI company is an all-consuming, absorbing job…no two days are ever the same and because I have a passion for architecture and design, I always find my work intrinsically interesting. In fact, the more I work with different architects and bring their visions to life, the more I realise I should have trained to be one myself.
Yes, I was good at Art. And Science! If only there had been a switched on careers advisor pointing me in the right direction… But luckily life has a knack of gently pushing you towards your designated areas, even if you didn't realise what they were in your mis-guided and mis-spent youth.
Focus: Sou Fujimoto's stunning L'Arbe tower, Montpellier, France
This month I'd like to focus on a Japanese architect, Sou Fujimoto whose inspirations are nature and human interaction. And rightly so! Couldn't everyone do with more of this in their lives? Forward-thinking architects and town-planners can bring this to more of us and help turn our concrete jungles into urban jungles (or spatterings of urban copses would probably be more a realistic aim in Manchester anyway).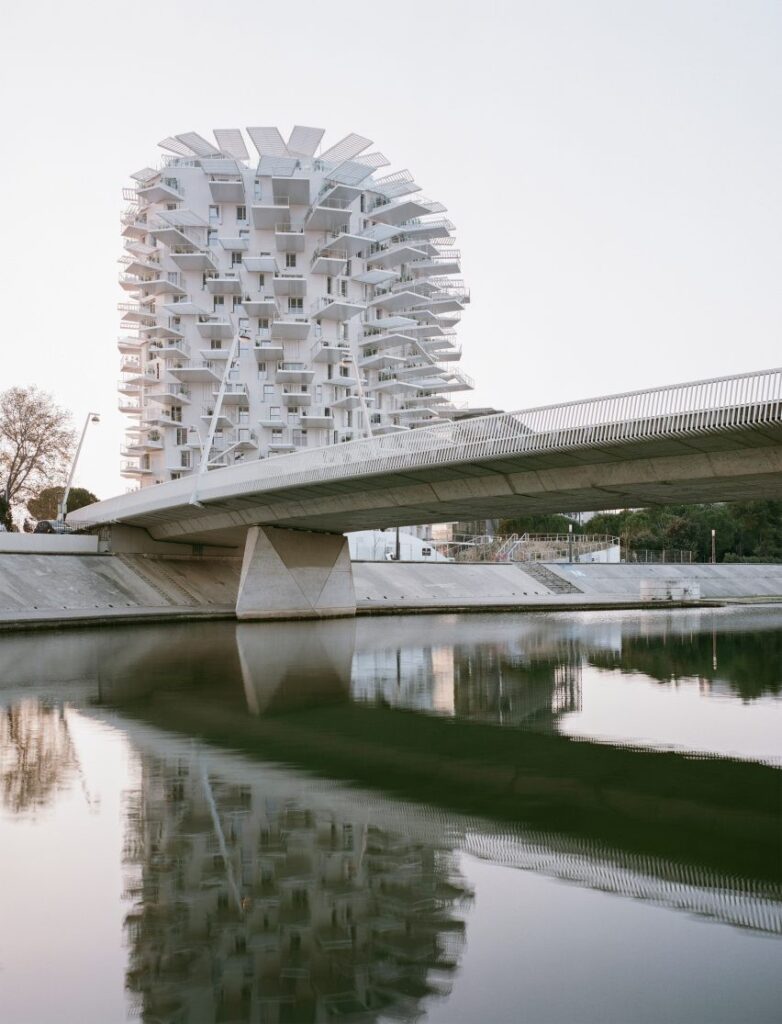 Who wouldn't want to live here? It's a new-age apartment tower – and I'm avoiding the use of the word 'block' here on purpose. Because the design of L'Arbre Blanc renders the traditional tower block obsolete.

(See more pictures of the L'Arbe tower)

There are a couple of aspirational ambitions behind it :
Enlisting the benefits of nature
Inspired by nature and a desire to create spaces that enable social interaction rather than oppress both, the overlapping balconies were designed so that people could lean over, look upwards and talk to one another more easily, a direct contrast to our environment of virtual connections, and the traditional gloomy tower blocks that hang over our city centres here in the UK.
A tower tailored to its community
Fujimoto and co-architect Manal Rachdi wanted to create large outdoor spaces which reflected how the people of Montpellier lived – i.e. socialising with each other in the sunshine, rather than shutting themselves away from each other. It's his way of reinventing the tower block as a means of social cohesion. A great concept, assuming of course you get on with your neighbours!

5 reasons the tower represents the best architecture for tower blocks:
A centre of positive attention
Traditionally tower blocks are the eyesore on the horizon rather than the centre of positive attention. If you look just beyond the tower you can see how L'Arbre Blanc fits in with its surroundings, whilst also differentiating itself from them.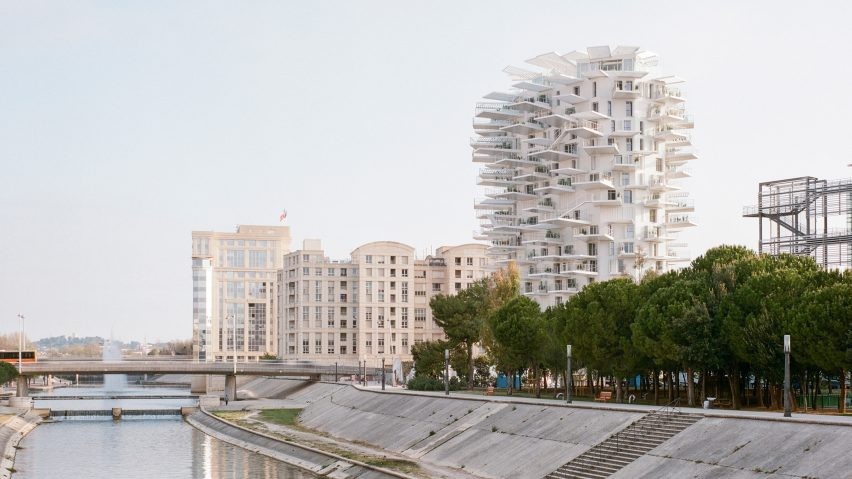 2. Architecture suited to its community
Sou Fujimoto struck out – he and his fellow architects listened to the residents of Montpellier and designed a modern living solution to suit them and their culture – rather than impose another restrictive building onto the cityscape. L'Arbre Blanc (translation: The White Tree) is a symbol of nature, designed to promote social interaction rather than prevent it.
It's a far cry from most tower blocks which traditionally separate neighbours leading to highter rates of antisocial behaviour – often due to hasty post-war construction, and little thought to how the communities in these places would form. The overlapping balconies promote interaction by helping neighbours to chat to one another easily.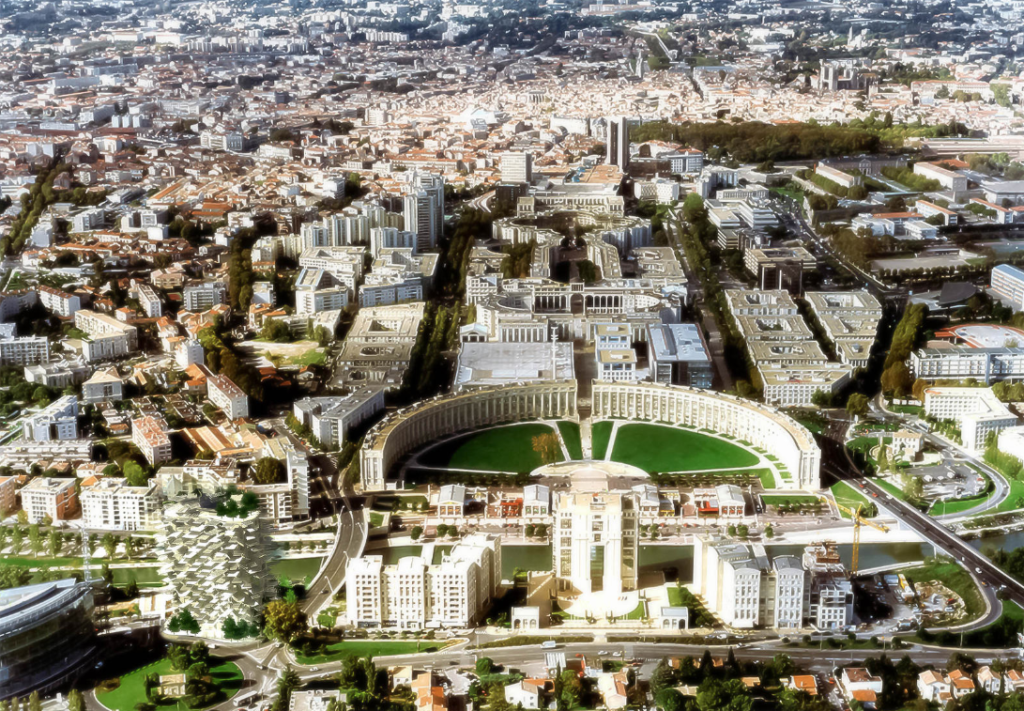 3. Designed in tune with its environment
And while it differentiates itself from the towers surrounding it like a camellia amongst a bed of rose bushes, maintaining a similar colour scheme keeps it connected to the rest of its environment. There's no doubt about it – L'Arbre Blanc is the next level tower block. It's what other tower blocks aspire to be. But whilst futuristic, its inspiration from Mother Nature gives it a dynamic feel, as if it's growing out of its surroundings, an effect which is intensified as plants, small trees and communal green spaces are added to its anatomy.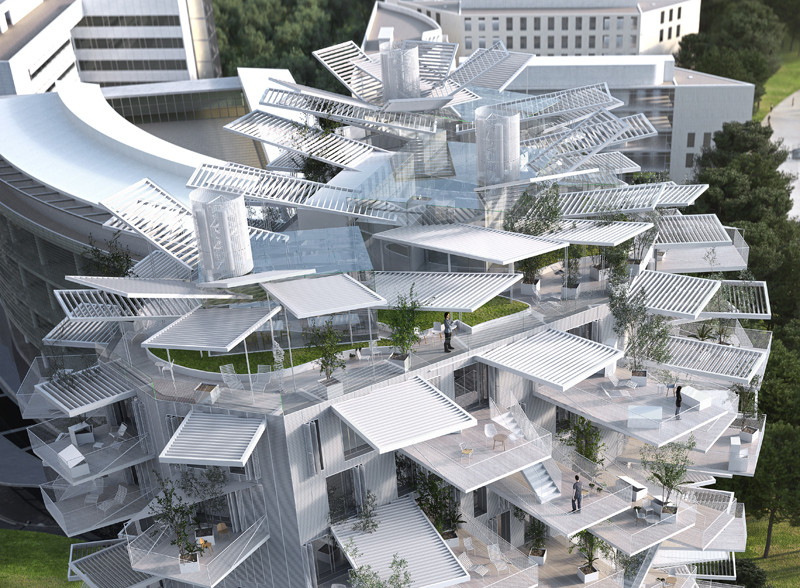 4. Bonus: it maximises sunlight!
As a double bonus, this positioning of the balconies and their open, platform-type style maximises the amount of sunlight each resident can absorb. Why have a small balcony when you can have a bigger one that serves as a much-needed outdoor extension of indoor living space?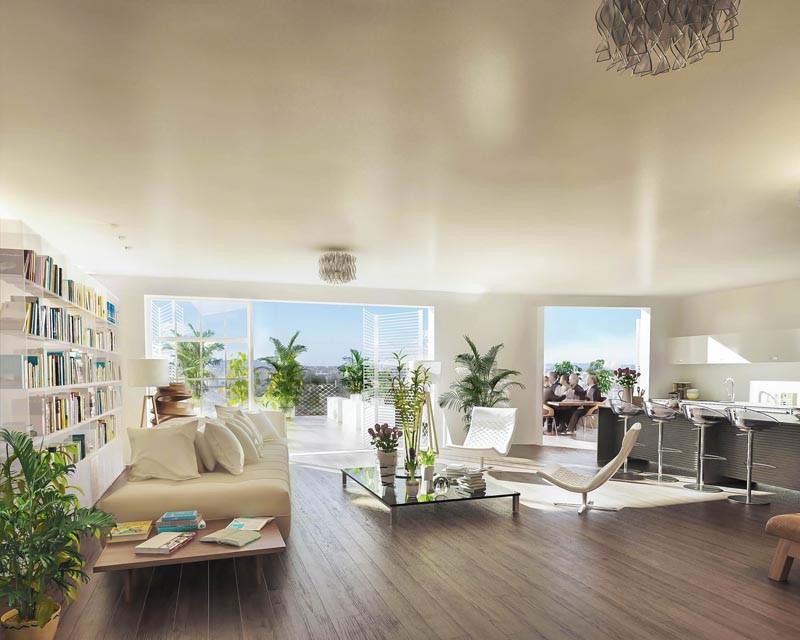 5. It's actually open to the public
Uniquely, there are two social areas at the top and bottom of the tower – both open to the public, but then with a special secluded section for residents as well. You can dine at the restaurant on the ground floor or you can socialise in the rooftop bar. The fact that the tower is open to the public is a generous and remarkable feature, providing a mini urban park for both residents and passers-by.
It's this kind of thinking that appeals to me – all new residential architecture should be focused on as much community and nature as we can get in our urban environments. If these principles were adopted more widely in the UK, our future cities could be true urban 'jungles'. Who doesn't want community? Integration? To be surrounded by greenery? Fujimoto proves you can have all this whilst reaping the benefits of city life.
How we can we translate the best architecture of the L'Arbe tower to the UK
There's so much that can be learned by looking at architecture around the world and how that might apply across diverse locations in the UK.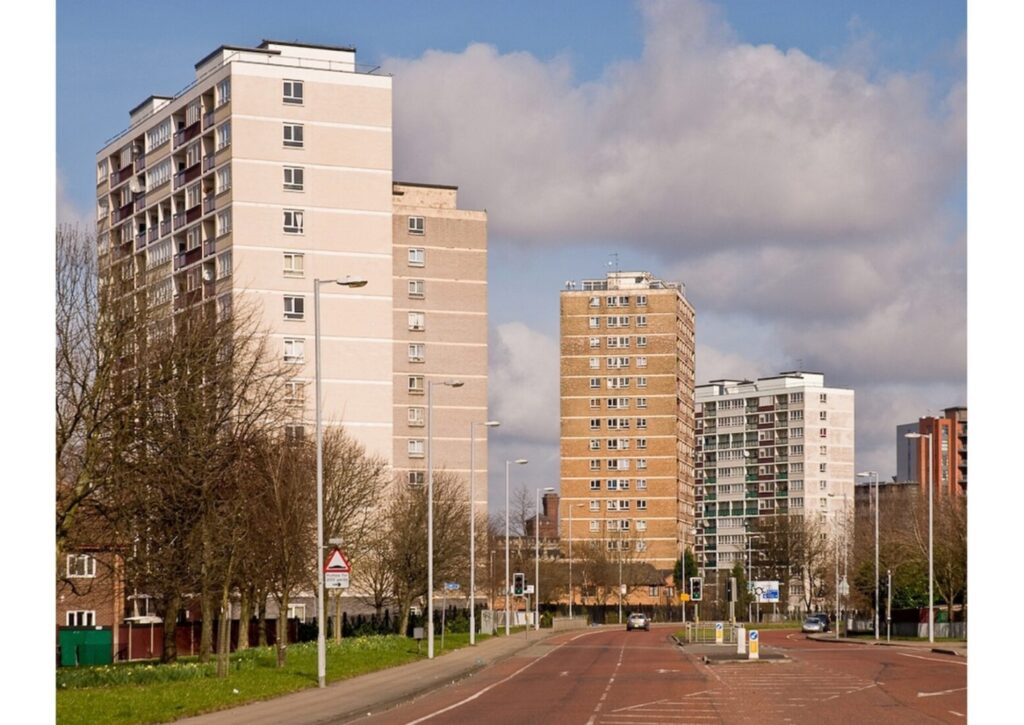 Great Architecture is Art. It's as simple as that. Art that lives beyond us, art that we live in and art that shapes the urban spaces that thrive and develop on our planet. I grew up in a small town by the seaside, and whilst I love the water and open coastal skies, I also love living in a vibrant, city teaming with forward-thinking creatives where you never run out of ideas, plans, places to go and people to see.
But there's always a compromise to be made – Manchester has pretty much everything, even an indoor ski-slope and lakes where you can learn to sail…but it doesn't have a coastline or a great deal of greenery to look at. Each environment has its pros and cons and it's up to great architects to overcome these challenges and shape each one for the better.
In future articles I'll be exploring how architects are integrating elements of these designs in UK buildings. If you have a project which is breaking the mould, let me know about it! I would love to see how your designs and ideas are shaping the urban landscape of our towns and cities.