As the lines between photography and CGI are becoming increasingly blurred, it can be beneficial to both photographers and CGI artists to examine how the two media complement each other. CGI is a facsimile of a particular scene or lighting in the real world, whereas in photography it's impossible to simulate accurately the same moment once again. Therefore it is clear that photography and CGI complement each other. I propose to examine this mutualistic relationship in more depth, to see how exactly each can benefit from the other.
I have been exploring cohesive concepts in my CGIs that will compel people to look at every image I show them.
I venerate beauty like many other artists and I believe that nothing is as beautiful as nature's landscapes.
I am also intrigued by derelict and decrepit architecture which has umbra and penumbra lighting moods. I like to travel audaciously to cold places or forested areas. I studied Rembrandt's lighting – the father of mood lighting. The browbeating I received from my parents was inconsequential to me because I was determined to do what I wanted to fulfil my dreams.
When creating photographs, I sometimes break the rule of thumb for example, the sunny f /16 rule because I follow only one rule: that rules are meant to be broken. Photography captures humanity. It reveals feel, touch, emotion and love so any rule can be broken to capture a special moment.
In the mid 80's Computer graphics were on the verge of a new perspective of both necessity and entertainment. Zeal and technology met everywhere with conspicuous success for visual effects, making people scream with excitement. It was like cramming a piece of fantasy into our mundane subconscious to unfurl the future of graphics.
Adherence to archaic and precise theories of lighting and compositing processes in photography have given advancement to CGI rendition. Computer graphics artists have been guided by theories of composition, physical camera movement, balancing the perfect white colour in the shot and lighting with physical lighting fixtures from cinematography, thus taking CGI to the next level. Old film schools used to teach that green is the colour which is not present in human body thus green screening has been used traditionally to composite the background separately, where required.
Colour grading is the backbone of both graphics and photography. Most cameras use a 12 to 14 bit analogue to digital conversion method. As CGI artists we all have obtained almost the same thing as an uncompressed open EXR to get the best of output in rendering which allows us to use look up tables or LUT files later in post-production.
We can blend live action scenes with a computer generated environment and 30 characters using 30 animation software and editing software like Avid media composers / The Davinci Resolve which provides online and offline editing. We simulate directional lights and flat circular lights from barn door lighting and Fresnel lighting theories from photography.
There are certain aspects like key light and fill lights in cinematography and photography. Fill lights illuminate the shadows without casting shadow on the object. In CGI we place some sphere light with very low intensity and turn off both the 'cast shadow' option and 'inverse square law' in decay mode. The three point lighting setup is imitated from real world photography theories. There are many instances where we put CG backgrounds against a real footage by matching lights, as in the examples below.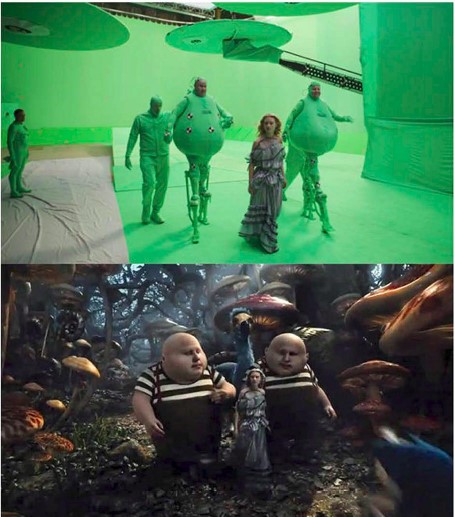 I might be quick to disclaim any pretence to superiority regarding effectiveness.
I have to conclude that both CG and photography/ cinematography complement each other except, to some extent in some specialized aspects like fashion and wedding photography. For someone who has been fascinated by photography from a young age, it is a real privilege to be able to keep exploring and applying traditional and modern photography and cinematography techniques to the art of CGI, and it will always engage me to do so.
About the author: CGI artist and quality controller Rajarshi Banerjee: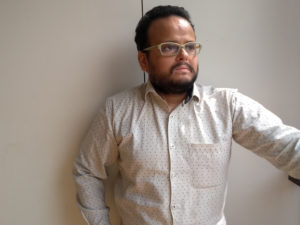 Raj has spent all his adult life learning and developing his photography and graphics skills. After working as a photography contributor to landscape magazine 'Bhraman' ('Travel') in Calcutta, he won a creative) scholarship in multimedia which kick-started his 3D graphics career back in 2002. Since then, as a senior lighting artist, he has been involved in some of India's biggest architectural projects such as Mr.Mukesh Ambani's ' Antilia', Crowne Plaza, Four seasons, Westin, Hilton, Hyatt, Kempinski and The Sheraton. In 2010 he became closely associated with some key event management companies in Delhi and Jaipur as a professional photographer. He has since then combined his photography and CGI skills in his professional and personal realm, joining The Pixel Workshop in 2013, where he is now a top CGI artist and quality controller and a keen photographer in his spare time.