3D ARCHITECTURAL VISUALISATION TO PUT YOU AHEAD OF YOUR COMPETITION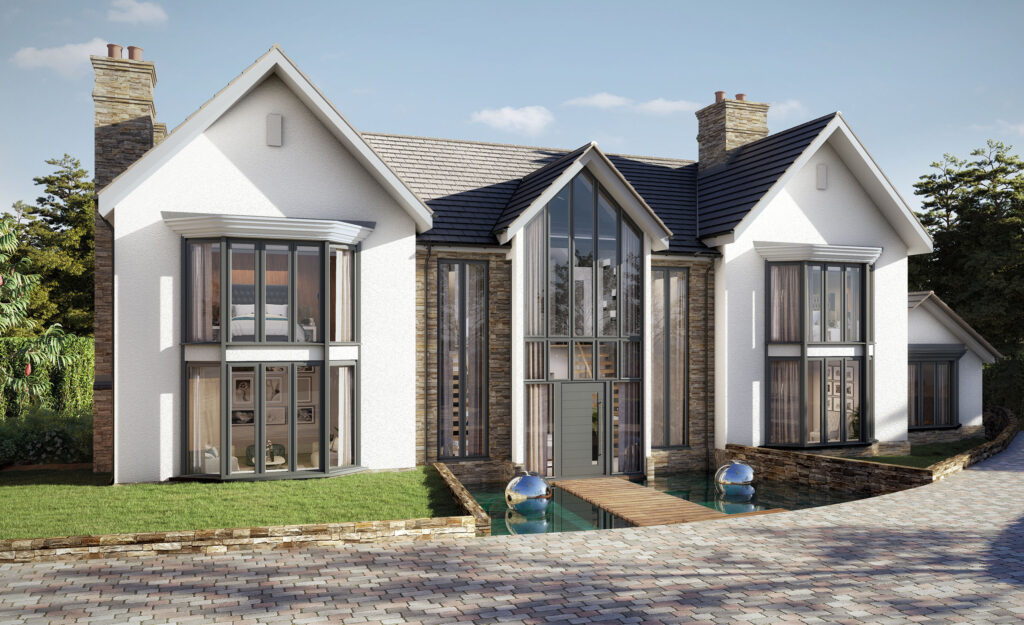 Sell your properties faster with cost-effective 3D architectural visualisation
Our 3D visualisations move you ahead of the competition with a stress-free production process shaped by 15+ years' experience.
Why you should choose our visualisation services:
1. High quality
our cutting edge technology produces photo-realistic images.
2. Excellent value
we work with your budget but don't compromise on quality.
3. Punctual delivery
our efficient processes mean your project is always on time.
3D ARCHITECTURAL VISUALISATION: DISCOVER MORE
Not sure what marketing content you need? You shouldn't have to waste your money on architectural visualisations that don't do the job. Choosing the right angles and images to promote your properties is fundamental to an effective marketing campaign and there are always ways in which we can deliver 3D architectural visualisations to fit your budget, without you compromising on quality. Get in touch for a chat about your next project. We ensure aspirational images to captivate your audience and convert interest into sales.

If you'd like see some more examples of our Architectural CGI, then click one of the buttons below:
WHAT OUR CLIENTS SAY ABOUT US
"This is the first time we have worked with The Pixel Workshop…We have been very impressed with the quality of their work and their approach to the process. The images have allowed us to market the properties at an early stage in their development. With the level of interest we have received from buyers so far, we fully expect for them to be sold in advance of their completion – something that would have been unattainable otherwise."




Alex Marczycha, Marketing Manager, CZW Homes

"We wanted to find the right CGI company that would be able to deliver a set of CGIs within a tight timeframe but to a high quality. The Pixel Workshop was the right match for us as they were able to produce a fantastic set of CGIs in response to the demanding timescale. A big challenge was that we required additional CGIs and a bespoke film to go alongside the original commission but still with the tight deadline. The Pixel Workshop were very flexible and responsive to our needs and managed to deliver all the additional requests still within the deadline to a fantastic standard…"

Kat Wong, Consultant for Architecture, Planning and Design, Urbed.

"The Pixel Workshop really brought to life the vision for our new build new homes. They understood our brief and produced high quality CGI images, both internally and externally. The images have really complimented our homes and added value to our marketing. It has been great working with Olivia and the team."






Phil Jones, Senior Project Manager at First Choice Homes Oldham


WE WOULD LIKE TO FIND OUT MORE ABOUT YOUR PROJECT
TO MAKE SURE YOU GET THE BEST MARKETING VISUALS.
PLEASE GIVE A US A CALL OR DROP US A MESSAGE.
FAQs
What is 3D architectural visualization?
3D architectural visualization is creating realistic and immersive visual representations of architectural designs using advanced computer graphics techniques. It allows architects, developers, and marketers to showcase their projects in a highly detailed and visually appealing manner before they are built. This technology enables viewers to experience the architectural space virtually, providing a better understanding of the design, materials, lighting, and overall ambiance.
Why should I consider using 3D architectural visualization services?
Using 3D architectural visualization services offers several advantages. Firstly, it allows you to present your properties in a more engaging and compelling way, capturing the attention of potential buyers or investors. You can effectively communicate the project's features and benefits by showcasing the design and aesthetics through realistic images and virtual tours. Additionally, 3D visualization helps in minimizing errors and misinterpretations that can occur with traditional 2D drawings, ultimately saving time and costs during the construction process.
How can a 3D architectural visualization studio assist me in my marketing campaign?
A professional 3D architectural visualization studio brings together a team of experts from various fields, such as CG art, architecture, interior design, marketing, and project management. Their collective expertise ensures that your marketing content is visually appealing, accurate, and tailored to your target audience. The studio can help you choose the right angles, lighting, and images to create impactful visualizations that will captivate your audience and convert their interest into sales. They will work closely with you to understand your project's requirements and deliver high-quality content that aligns with your brand and marketing goals.
Can I afford 3D architectural visualization services for my project?
The cost of 3D architectural visualization services can vary depending on the complexity and scope of your project. However, a reputable studio will be transparent about the price, costs, and process right from the beginning, so you know what to expect. They understand that each project is unique, and they can find ways to tailor their services to fit your budget without compromising on quality. By discussing your requirements with the studio, they can provide you with a cost-effective solution that meets your needs and helps you achieve your marketing objectives.
How do I get started with 3D architectural visualization for my next project?
To get started with 3D architectural visualization, simply get in touch with a reliable studio that offers these services. They will be more than happy to have a chat about your next project and guide you through the process. You can discuss your goals, project details, and budget with the studio, and they will provide you with expert advice and guidance on how to best showcase your properties. By collaborating closely with the studio, you can ensure that the visualizations created will be aspirational, captivating your target audience and ultimately converting interest into sales.