ASCENT HOMES | CASE STUDY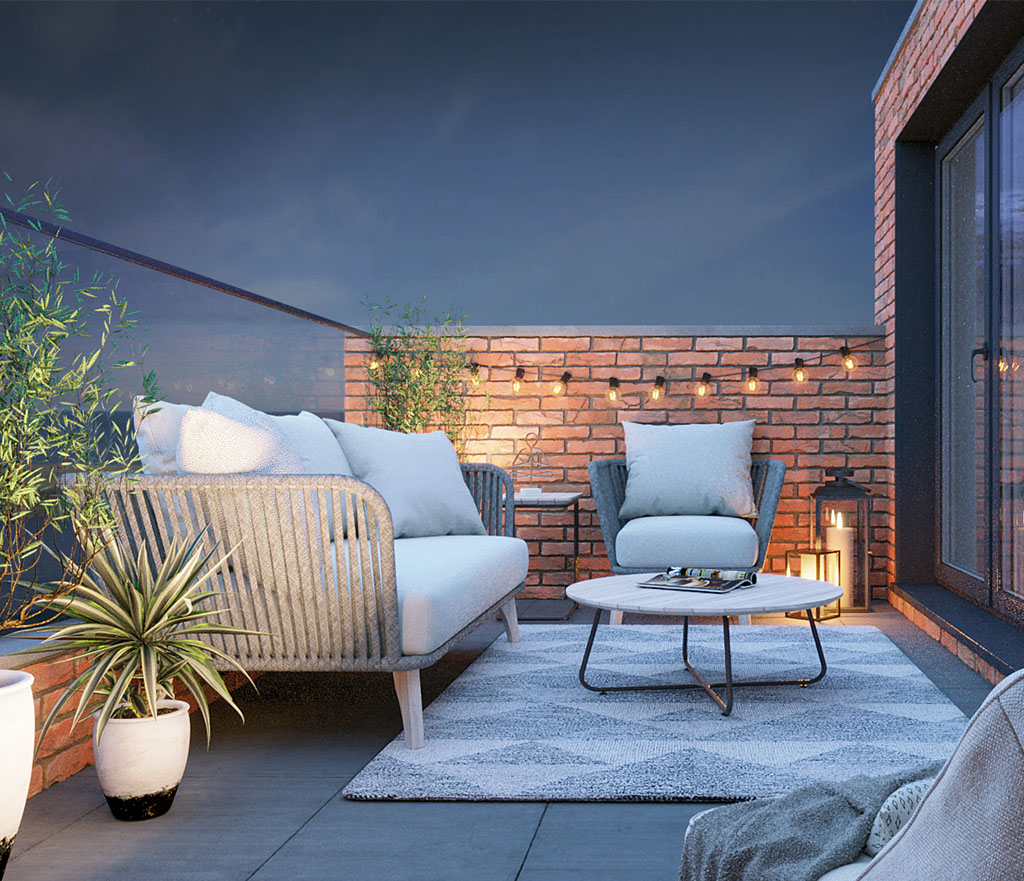 BRIEF
We were approached by the marketing department of Ascent Homes regarding a coastal development they wanted to market using interior animation and stills to complement their architect's exterior CGIs. The development, Commissioner's Quay, was made up of several blocks of apartments on Blyth's waterfront. The apartments comprised of three different house types – the budget was limited to £4500 per house type and it was key to composite sea views into the animation.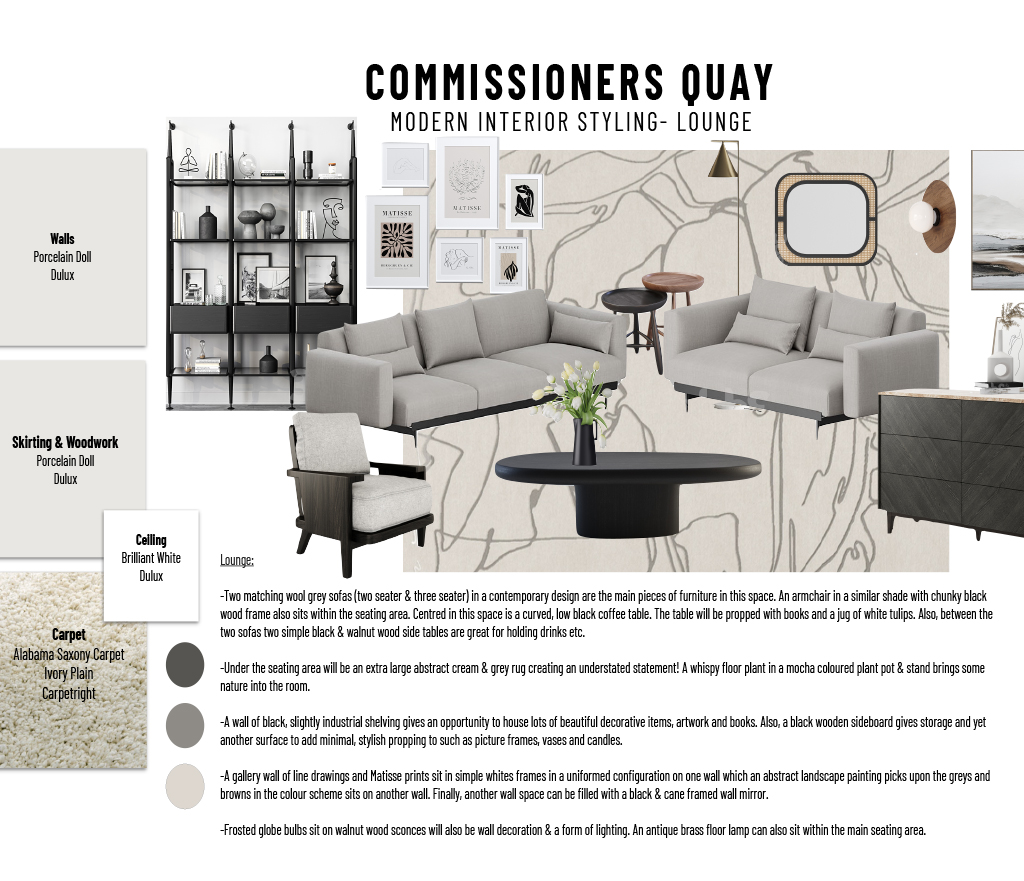 PROCESS
In order to create high quality interior shots, styling is a key consideration. In this case because the apartment types were similar but the internal layouts differed, we suggested bespoke, core-market styling and mood board production for the main apartment type, which we would then adapt for the other two. Changes we could incorporate to the styling to keep within the budget included colour choice and propping, which would be enough to distinguish the apartment types from each other. This way we could cost each subsequent apartment type based on having produced the initial apartment. In terms of marketing timescales, this fit in well with the client as the two apartment types they wanted to market first would be ready in time.
In addition, we briefed the client's drone videographer on the type of footage we required to splice into the shots. Another budget-saving hack on this scheme was to take snapshot stills from the animation, rather than create fully-composed individual CGIs of each room and then animate them.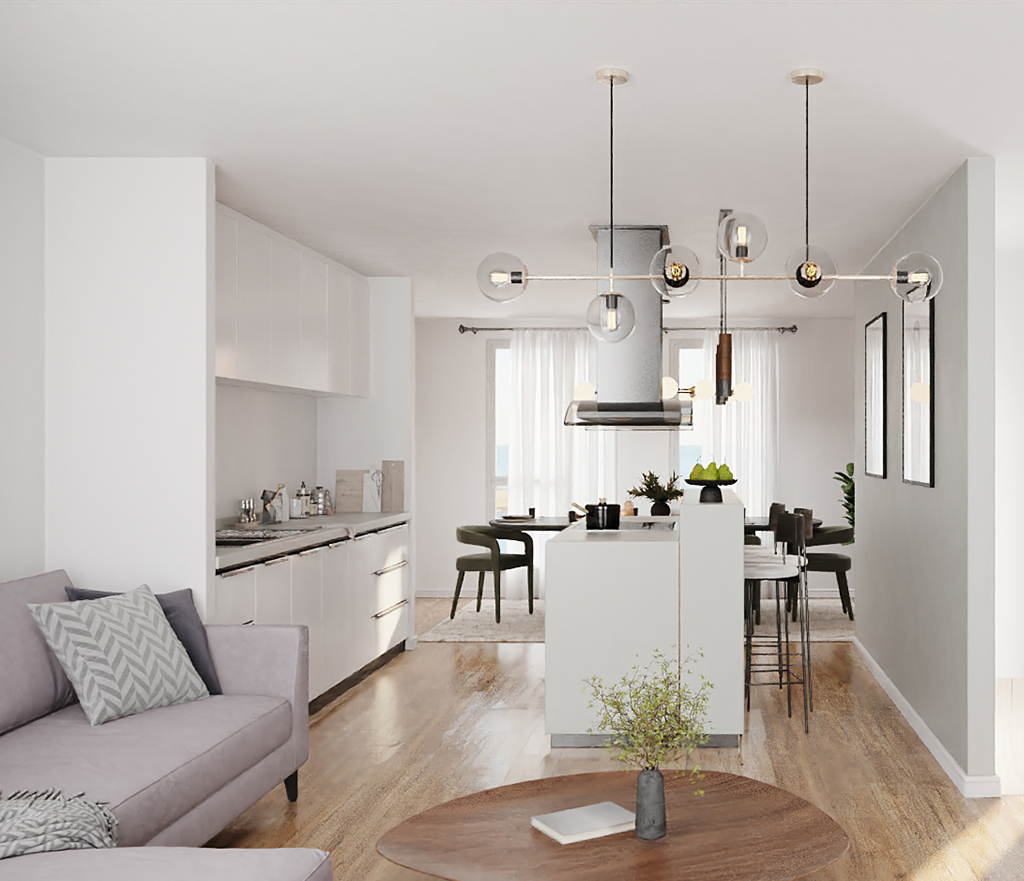 RESULTS
The three animations were produced, along with snap-shot stills taken in each space. To vary the animations further, we added dusk scenes and split-screens where aesthetically appropriate. The client was so pleased with the quality and efficiency of production, we were asked to additionally produce social media snippets of the animations.
Deliverables:
3 x full length animations
4 x social media snippets
20 x still images
Total Budget:
£14,800 + VAT
BUDGET – £12,800 + VAT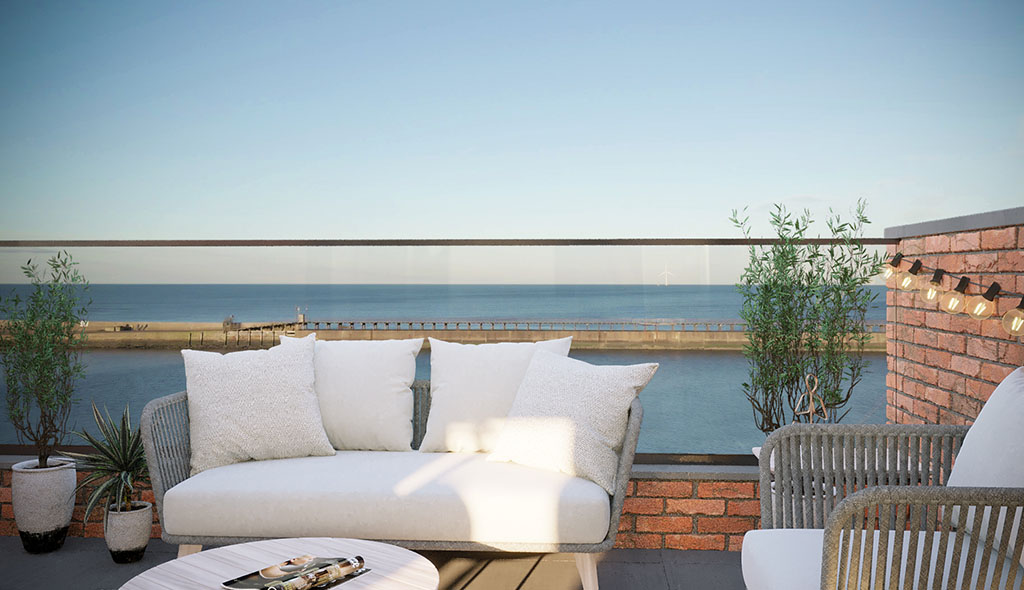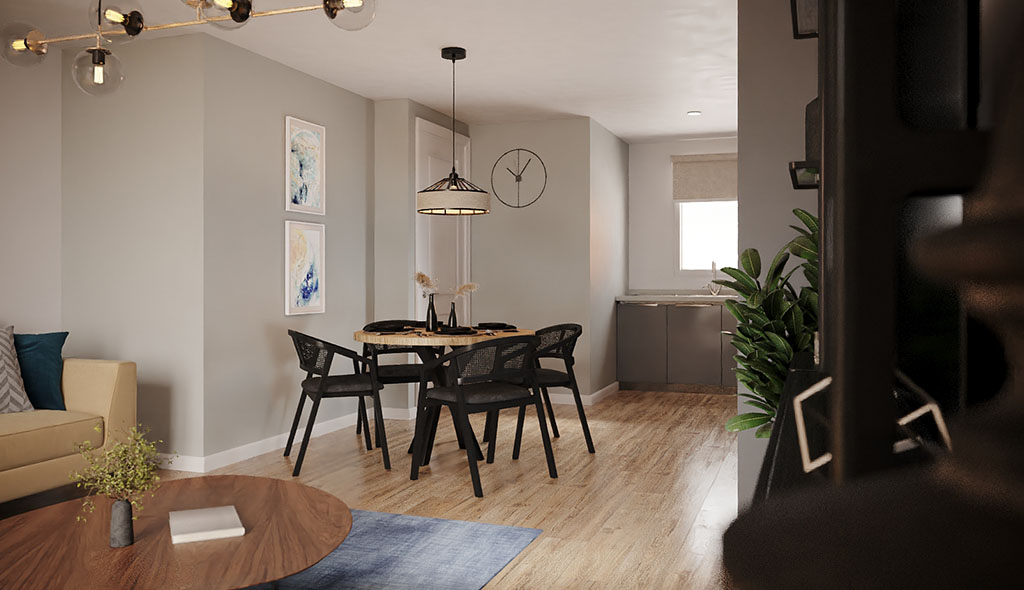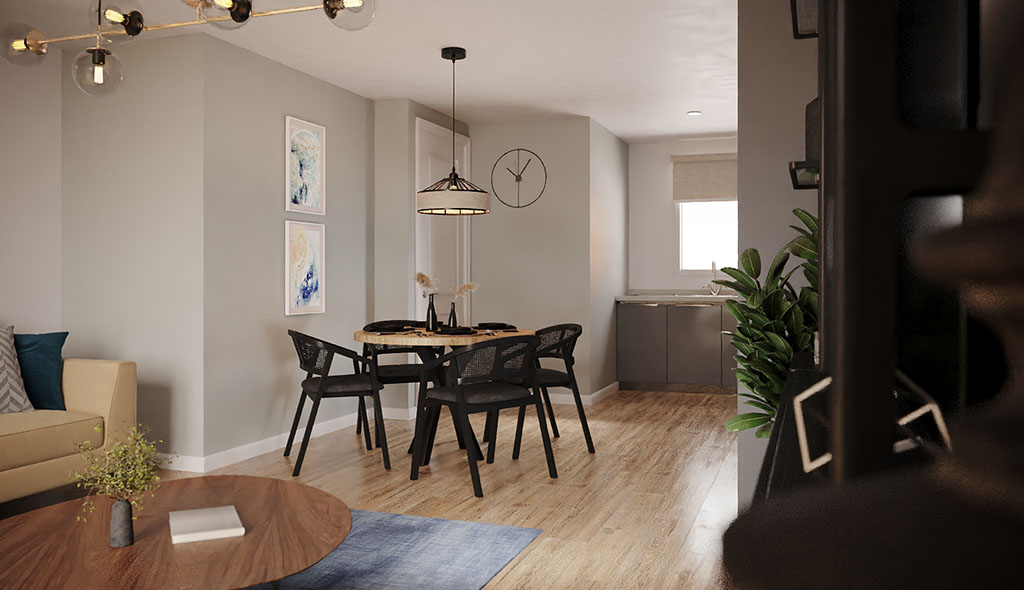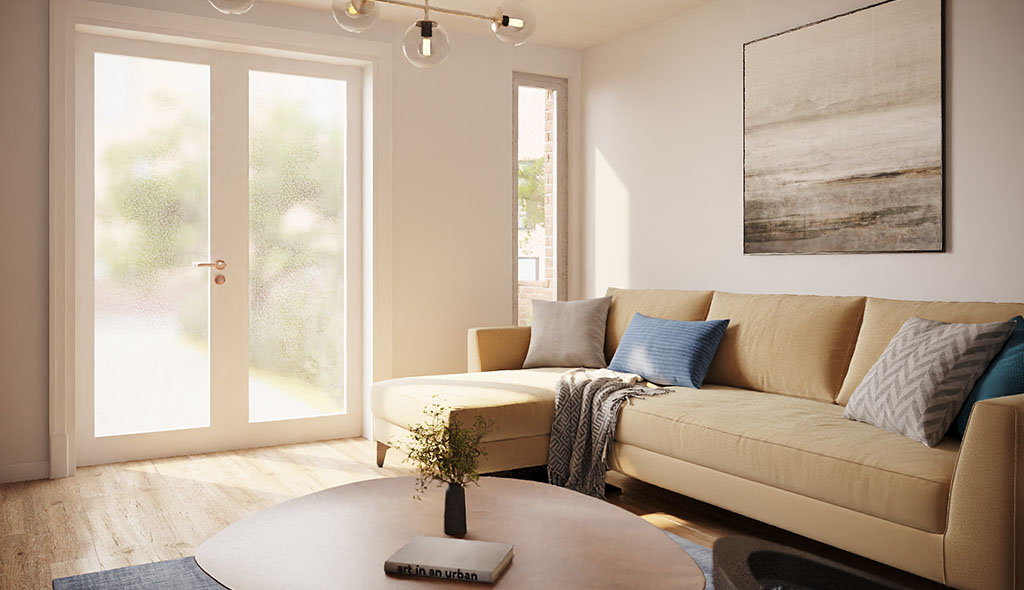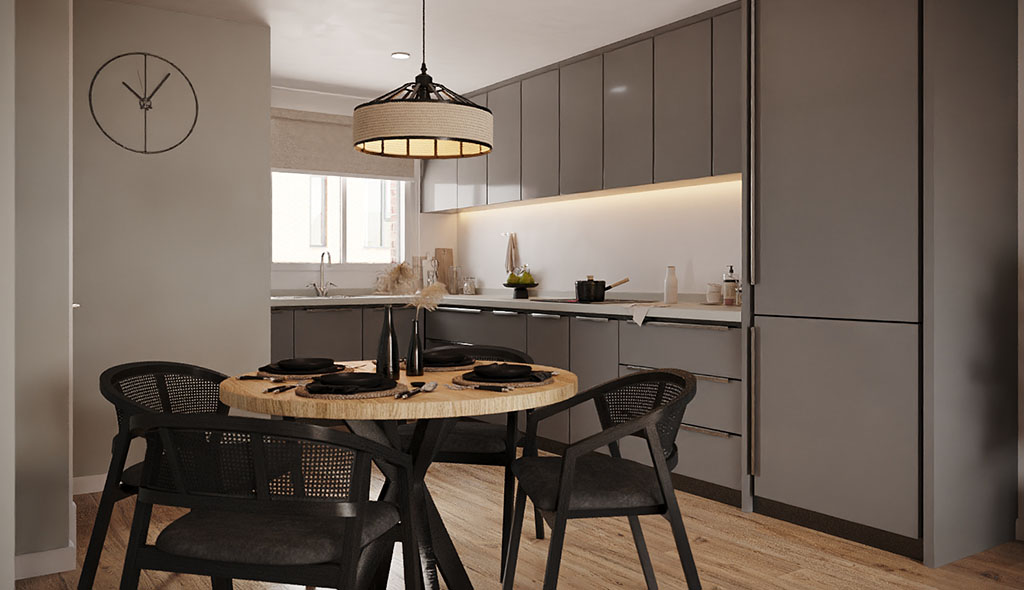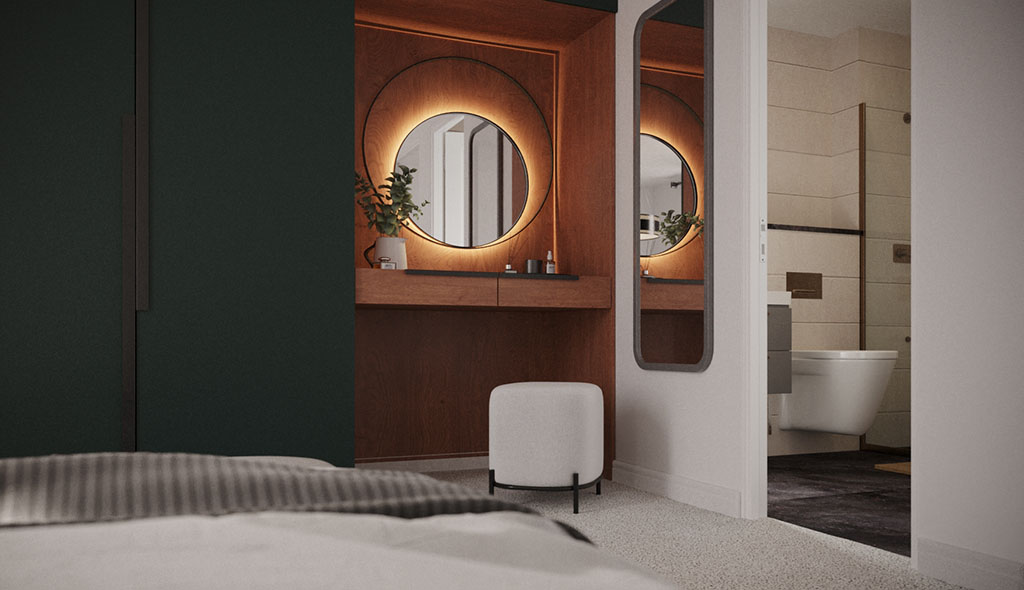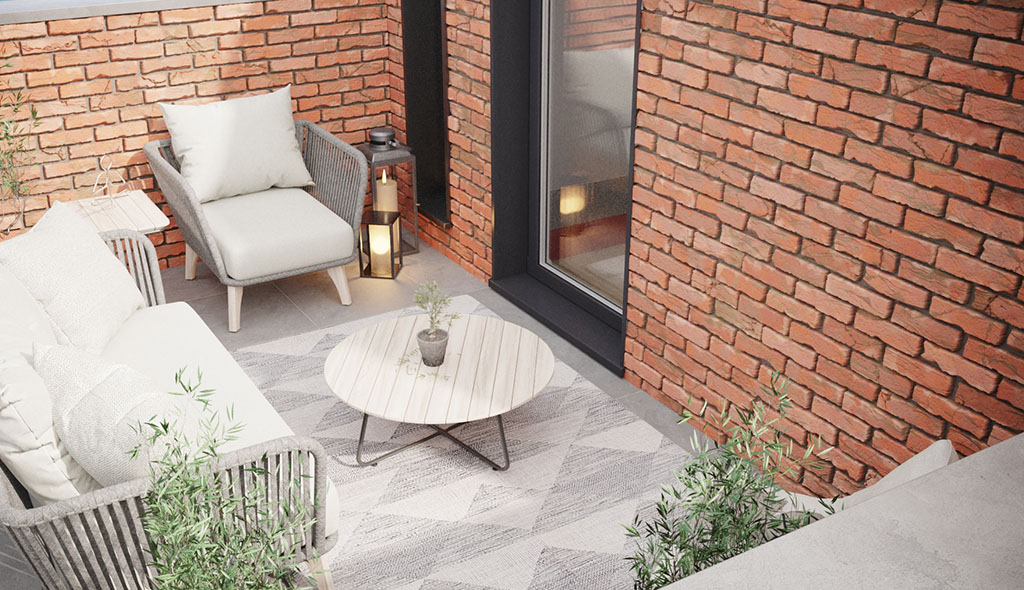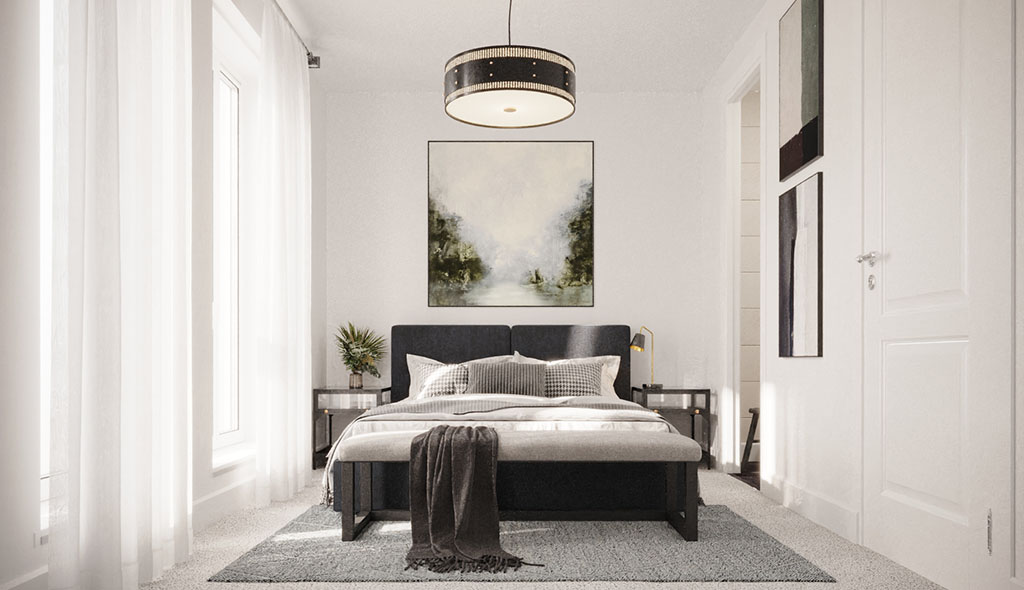 WE WOULD LIKE TO FIND OUT MORE ABOUT YOUR PROJECT
TO MAKE SURE YOU GET THE BEST MARKETING VISUALS.
PLEASE GIVE A US A CALL OR DROP US A MESSAGE.