GOLDEN PROPERTIES – PENRALLT HOTEL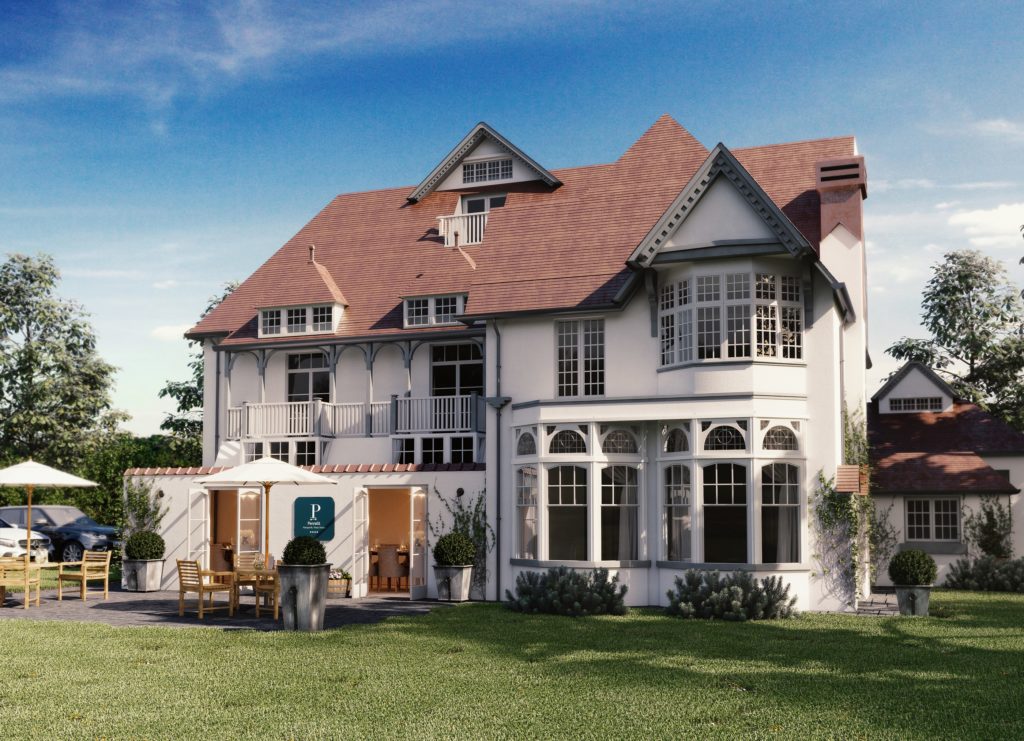 BRIEF
We were approached by Golden Properties to produce images of a hotel they were redeveloping. They needed the images in time for their brochure publication, a two-week window from when the first contacted us.
Having never commissioned CGIs before, it soon transpired that the budget they had wouldn't stretch to producing CGIs of every interior space as well as the exterior shot. There were no architectural drawings for the original building, which structurally was staying the same apart from the addition of a patio area at the back.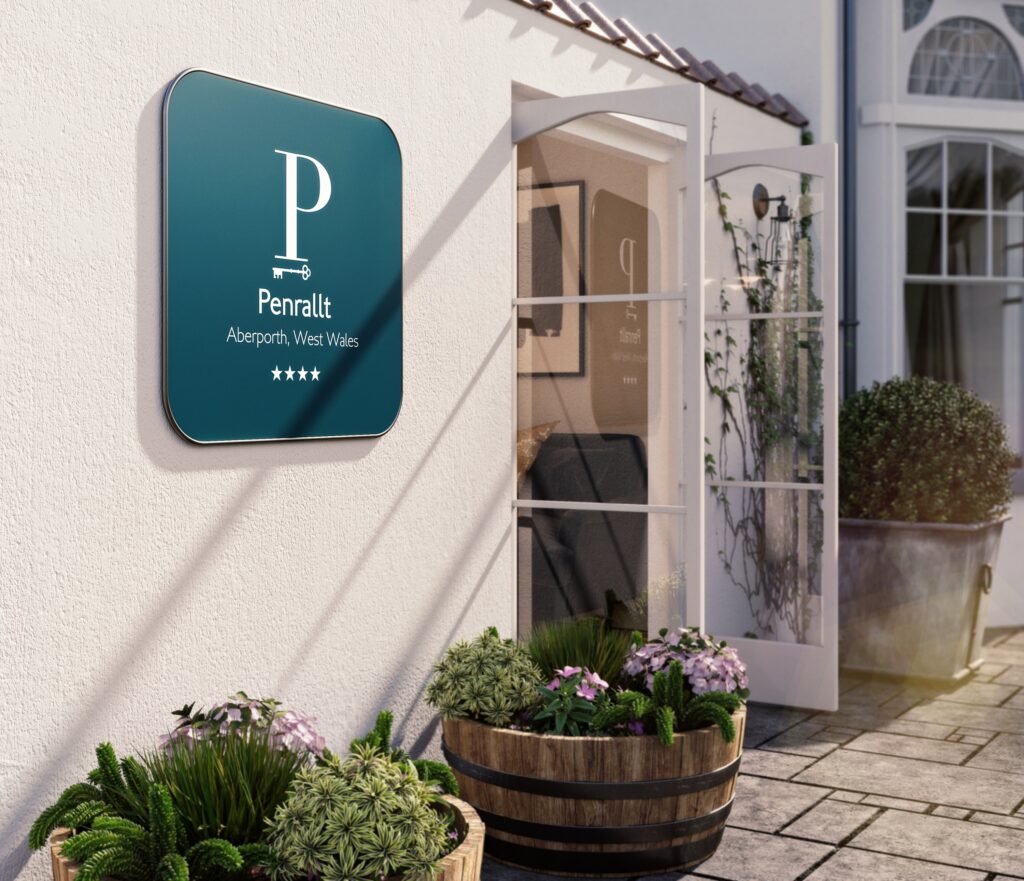 SOLUTION
With our property marketing experience, our advice was to only go for the one main hero shot of the hotel exterior and two editorial cameos taken from this. These images would be perfect for the front cover, and sporadically throughout the brochure, amidst the interior photos they already had and some shots of the nearby scenery.
Having no plans to work from, our usual production process was overturned. Instead of inputting CAD files into our rendering program, our artist painstakingly put together the shot by eye, adding in the patio extension in this way. It might sound geeky, but whilst we see each of the images we produce as works of art, this particular image was even more so due to the way it had to be created.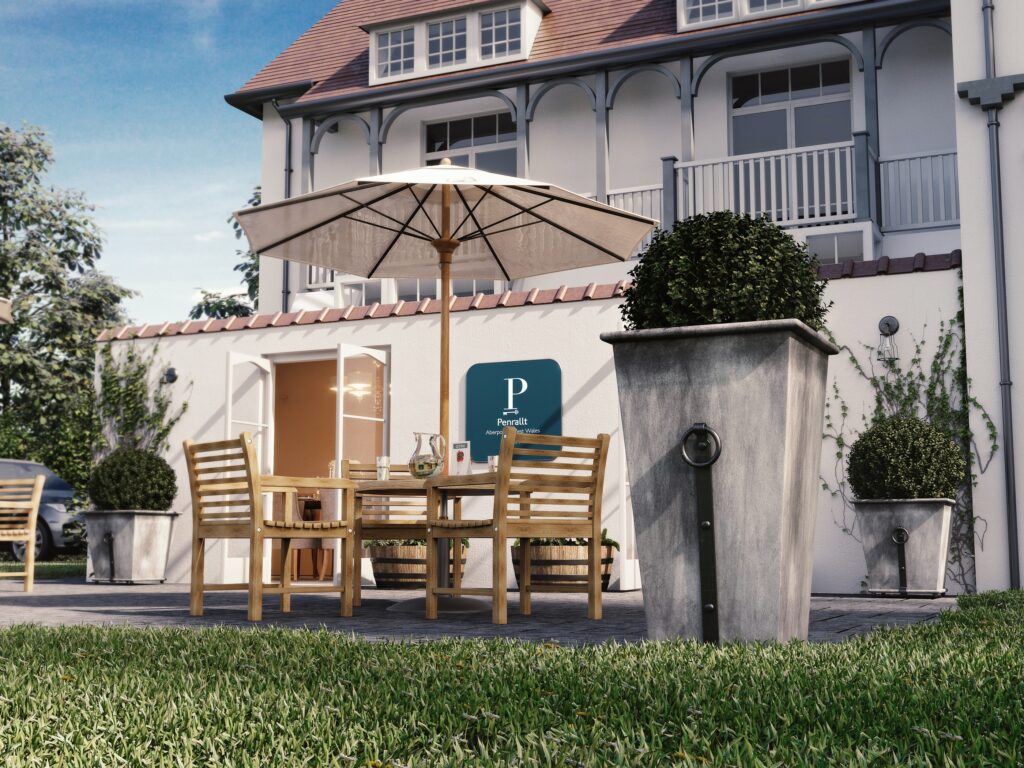 RESULTS
We produced 3 images for the client, who incorporated them in their brochure. The images below are taken from the brochure produced. We have since expanded our range of services to include full brochure production, so you can get your CGIs and brochures from one source. Our aim is always to provide a stress-free, timely service, making the marketing side of things as easy as possible for all our clients.
Deliverables:
1 x hero image main view of hotel 2 x editorial cameo images.
BUDGET – £925

"The team at Pixel Workshop were an absolute pleasure to work with from start to finish. They understood our needs and budget. They over delivered in every area and we were really pleased with our CGIs"
Ben Vale MD – Golden Properties

WE WOULD LIKE TO FIND OUT MORE ABOUT YOUR PROJECT
TO MAKE SURE YOU GET THE BEST MARKETING VISUALS.
PLEASE GIVE A US A CALL OR DROP US A MESSAGE.