CGI FLOOR PLANS MANCHESTER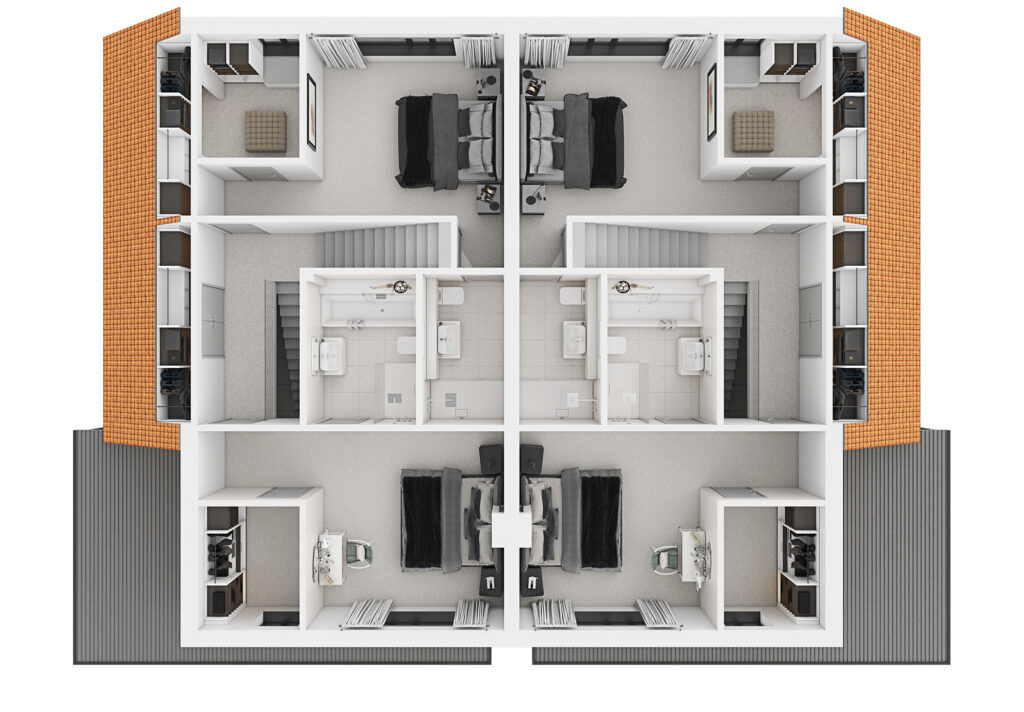 CGI floorplans are a great way to complement exterior and interior stills. Or if your budget is tight, you can opt for 3D floor plans instead of going for full interior renders.

Choose from top-down CGI floor plans (pictured opposite) or bird's eye angle CGI floor plans (bottom far left and far right). If you're building apartment blocks we can create interactive floorplates which are colour-coded to highlight different apartment types. Clients can click on an apartment type to view it as a close up 3D floorplan, a montage of interior stills or an animation.

The advantage of 3D floorplans as opposed to simple 2D floorplans is they demonstrate the size and shape of a furnished room, giving house-hunters a succinct idea of how the spaces in their new home will function.

MARKETING IMAGERY TO MOVE YOU AHEAD OF YOUR COMPETITION
If you're not sure what marketing content is the best for your project, don't hesitate to give our experts a call. We would love to hear more about your development so we can put together a package which will showcase all your USPs without breaking the bank.

Choosing the right combination of content goes a long way to selling your properties faster. There are always ways in which we can deliver 3D architectural visualisations to fit your budget, without you having to compromise on the quality of the images or animations.

If you're looking for floorplans, let us help you decide on a combination of elements which will put your properties in the spotlight.
WHAT OUR CLIENTS SAY ABOUT US

WE WOULD LIKE TO FIND OUT MORE ABOUT YOUR PROJECT
TO MAKE SURE YOU GET THE BEST MARKETING VISUALS.
PLEASE GIVE A US A CALL OR DROP US A MESSAGE.