ECHOVIA DEVELOPMENTS LTD.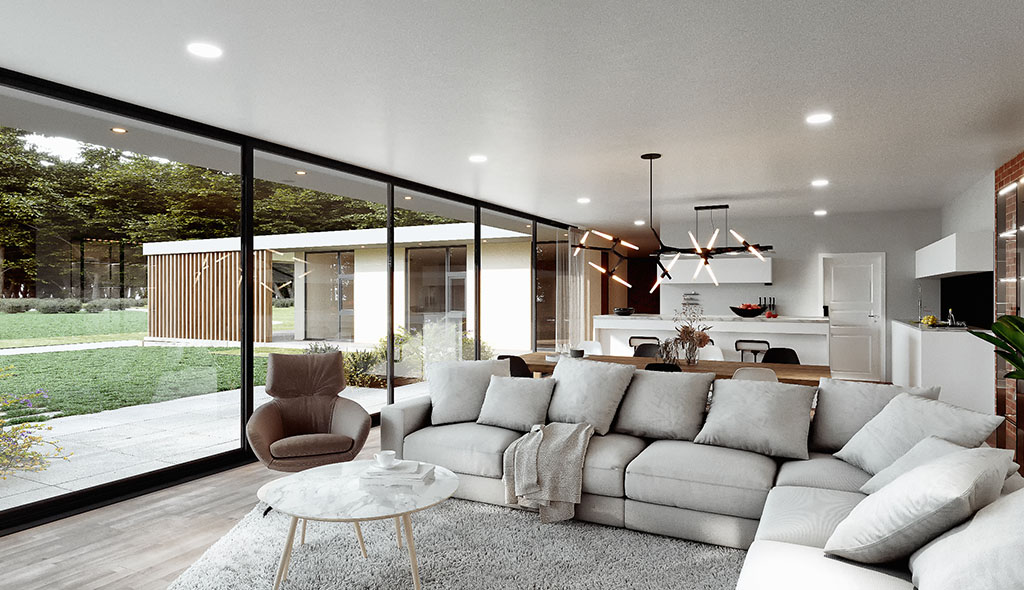 BRIEF
We were approached by architect Russel Baker to create a set of CGIs for a client of his, who wanted to sell a part of his land. Planning permission was in place to build a Grand Designs-type forever home. Russel had created the designs which won the planning permission, but marketing images were required to launch the sale of the plot, which is situated in part of the grounds of the house the client occupies.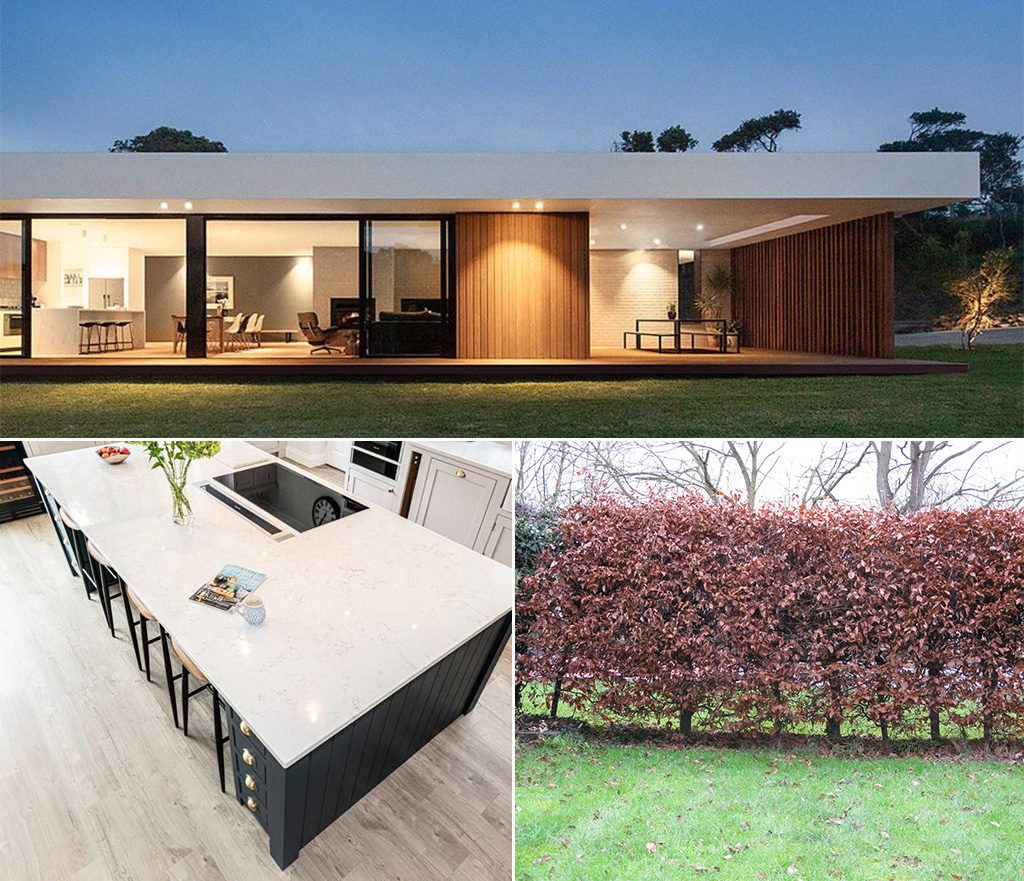 PROCESS
Russell provided us with reference images both for the exterior landscaping and the interior styling. He had a very clear vision of the look and feel of the gardens and the interior rooms – budget was an issue, so we had to portray as much as we could in as few images as possible. A bird's eye view was required to contextualise the plot of land and show its tasteful seclusion from the main house and grounds. Russell wanted a dusk scene of the main proposed dwelling, a separate shot of the garden room and an interior view looking out onto the garden.
Our in-house stylist worked with Russell to translate the look and feel he was trying to achieve into CG, and including two views of the same space mined more value out of the budget whilst enabling prospective buyers to get a real sense of the space and how the buildings would connect together.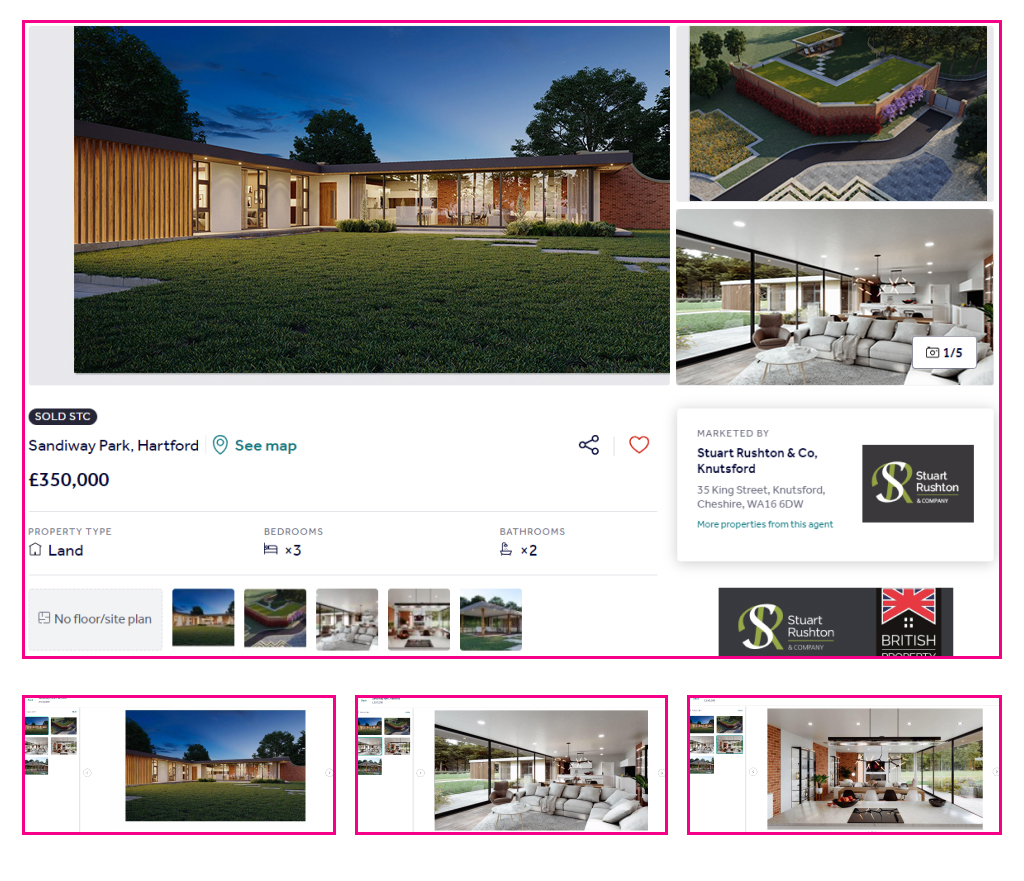 RESULTS
The marketing images were used in a Rightmove listing.
Within a week of launching the client received 5 offers of the asking price and above. Whilst the sale they went ahead with later fell through, the listing garnered enough interest to sell the property again, within days of its re-release.
Deliverables:
1 x Bird's Eye View
2 x Exterior Views (including 1 dusk scene)
2 x Interior Views
Budget: £2,345 + VAT
BUDGET – £2,345 + VAT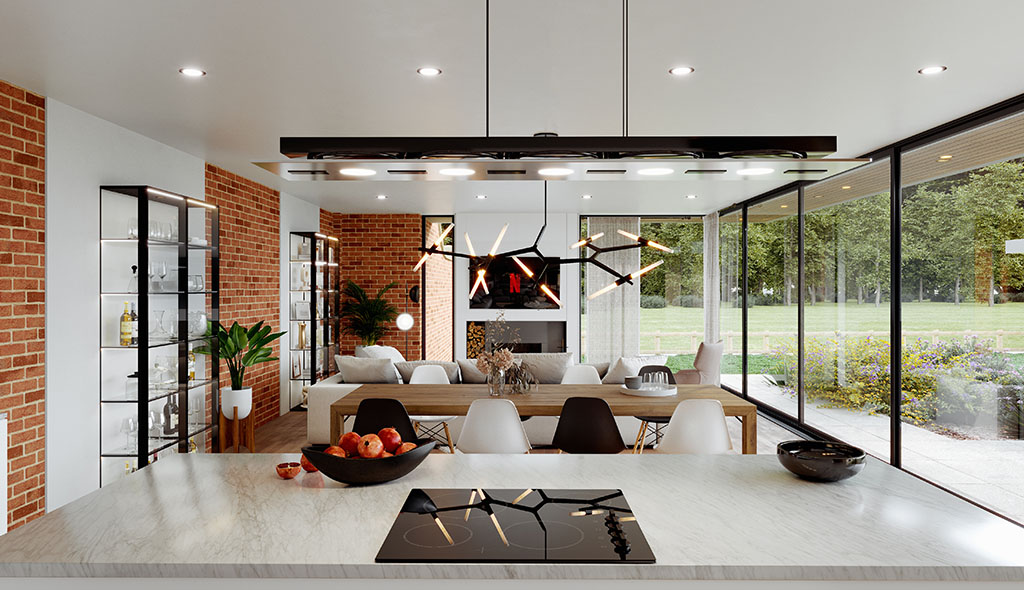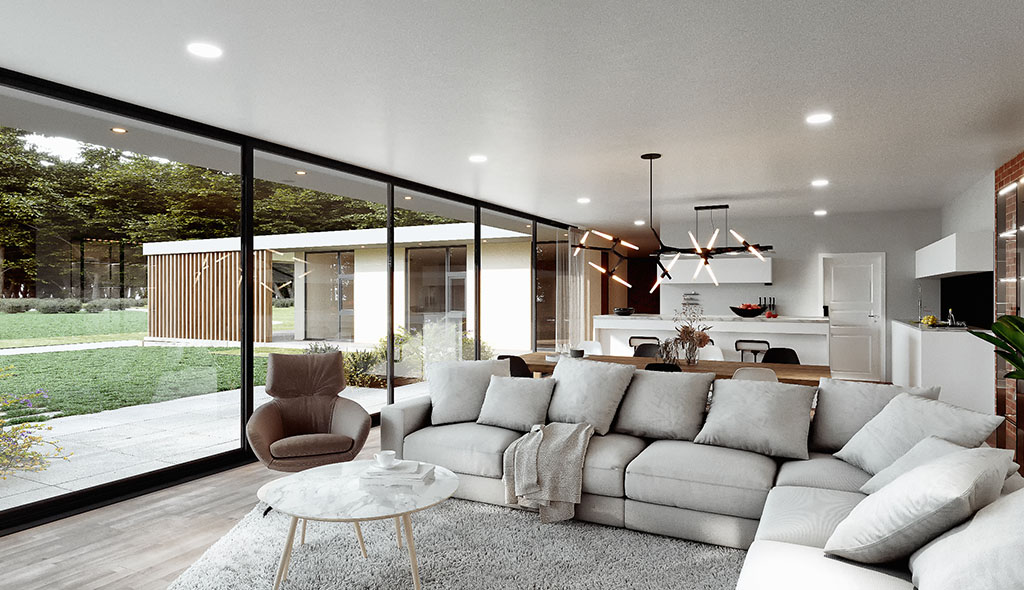 'We commissioned The Pixel Workshop to produce an internal and 3 external CGIs to sell a plot of land with planning permission.
Within the first week of the marketing images being released, 5 offers were made resulting in a best and final deal being made which was higher than the asking price. The CGIs were instrumental in the purchasers being convinced about the plot. They were an important part of the buyers' decision.
Thank you, Pixel Workshop, for all your hard work. We are delighted with the outcome.'
-Alan Gannon, Director, Echovia Developments Ltd

WE WOULD LIKE TO FIND OUT MORE ABOUT YOUR PROJECT
TO MAKE SURE YOU GET THE BEST MARKETING VISUALS.
PLEASE GIVE A US A CALL OR DROP US A MESSAGE.