EXTERIOR CGI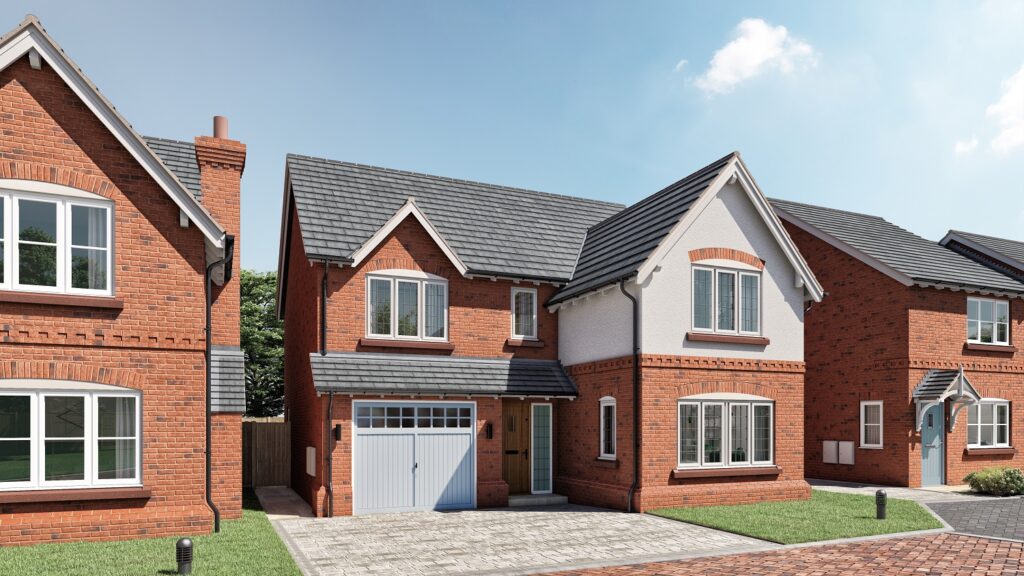 Stack up your reservations with stress-free, photo-real exterior marketing images which are sure to impress your core market. CGIs shouldn't just be about depicting what your proposed build will look like – they should be designed to evoke an emotive response from the people you're hoping will want to move in. Give your properties the best chance of reaching the subconscious and triggering the buying instincts that will convert browsing into serious interest.

We guarantee:

1. Each image will be carefully designed to capture your development's USPs most effectively.

2. Our professional team will ensure the lighting and texturing of each image is created to suit your development. We'll create a shot designed to appeal to your core market.

3. Your CGI package will be the best value for money for your needs, without you having to compromise on quality of image or the quality of our service.
MARKETING IMAGERY TO MOVE YOU AHEAD OF YOUR COMPETITION

With over 15 years of experience in the CGI field, we have honed our systems to make sure your CGI journey is as stress-free as possible, and that you receive the best quality images available on the market today. Let us help you get to the forefront of the property market with marketing imagery that gives you real edge over your competition. Talk to our team of experts about the kinds of shots that will do your development justice without breaking the bank. We don't rest until we've produced the most stunning images for you, in time for your deadlines. Obtaining exterior CGIs shouldn't be a hassle, let us make sure it's not. Give our friendly team a call so we can find out more about your next project and create the images that will sell your properties faster.

WE WOULD LIKE TO FIND OUT MORE ABOUT YOUR PROJECT
TO MAKE SURE YOU GET THE BEST MARKETING VISUALS.
PLEASE GIVE A US A CALL OR DROP US A MESSAGE.