GLENASPET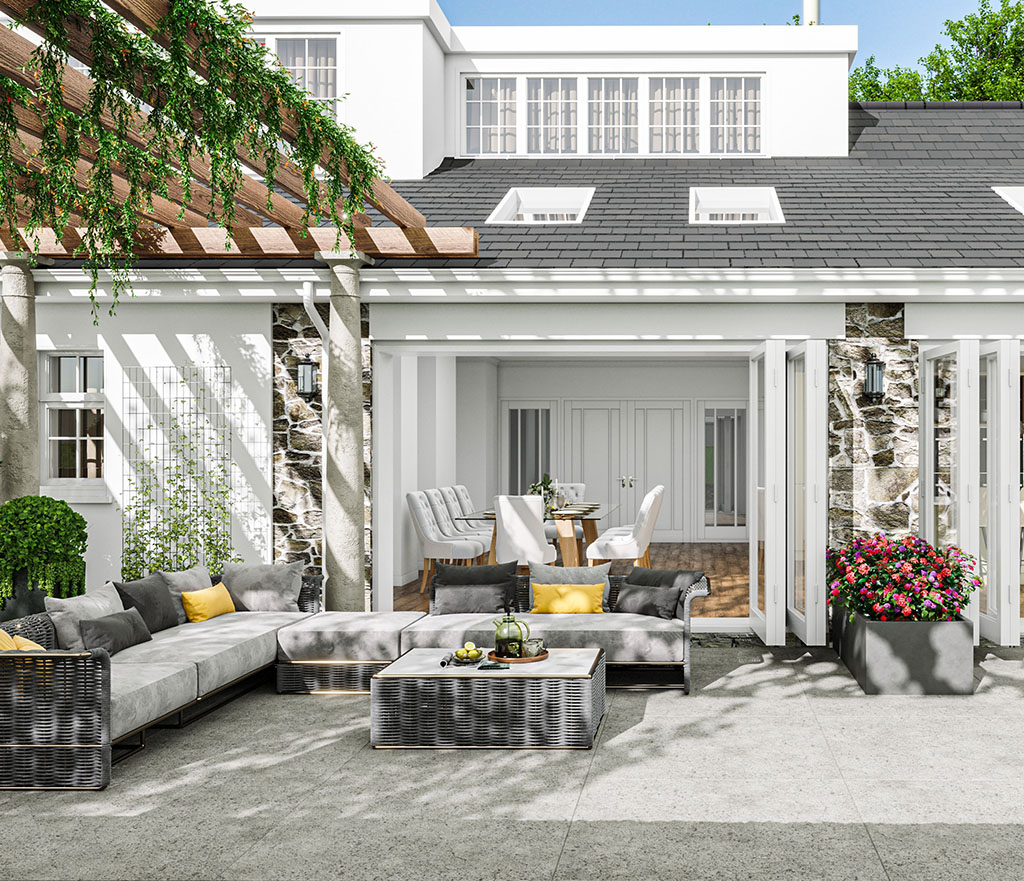 BRIEF
Glenaspet is a country manor house and private estate, occupying 9 acres of countryside and woodland, near the west coast of the Isle of Man. It dates back to the 1800s, though the current owner's plan was to sell the land with planning permission, and giving the buyer the opportunity to be involved in the design of the interior spaces and landscaping. Due to the historic nature of the site, there were strict restrictions with regards to planning in terms of what could be done to the exterior – local stone being a key factor element. It was key for us to portray this accurately.
However, the launch of the sale coincided with the onset of Lockdown, during which the entire island was in strict isolation from the UK. As a result, the property did not sell in the original way intended, and instead the owners decided to complete the work on Glenaspet and sell it in advance of the work being finished. Our challenge was to portray the potential the interior spaces had to offer in such a way that any prospective buyers would be convinced, despite the extensive building work currently on site.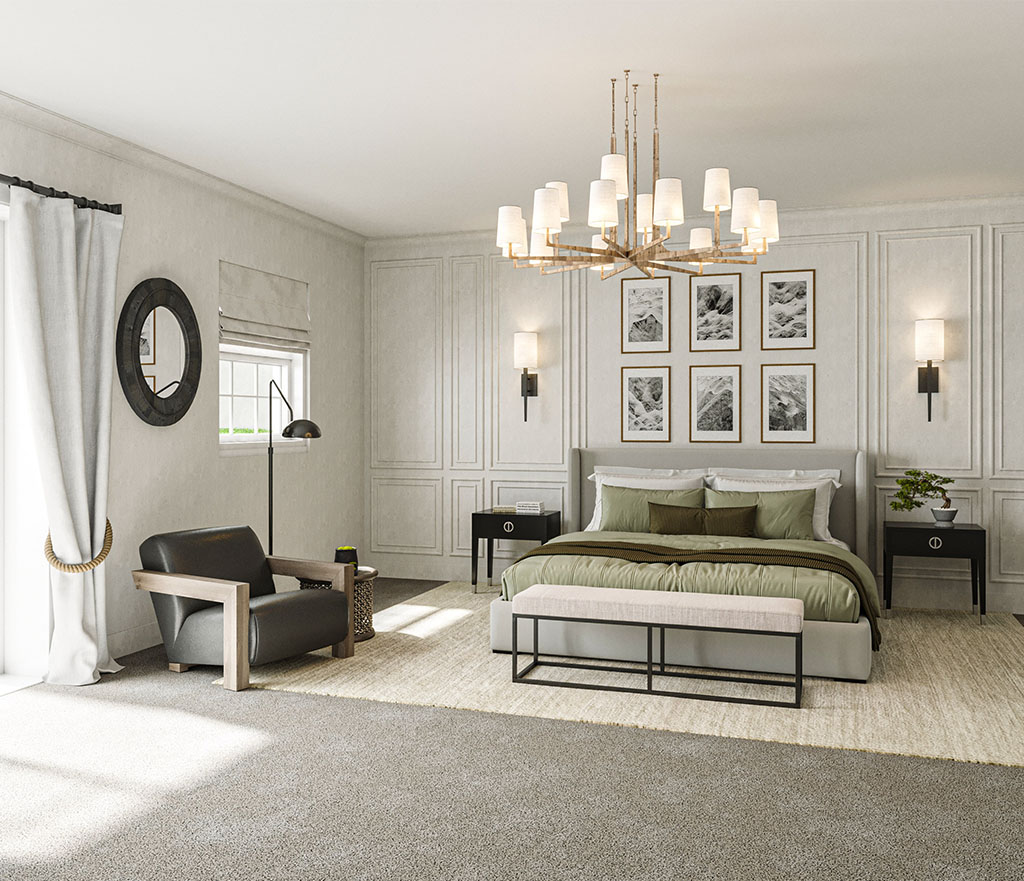 PROCESS
In addition to the original exterior images, we worked with an interior designer local to the Isle of Man to create a set of interior images and a brochure. Further challenges the project presented were the limited building materials available in the Isle of Man and delays on delivery, meaning our stylist was limited in what could be presented in the images in order to maintain realism. Combining the traditional exterior with a contemporary interior, limited by what was possible on a practical level led us to choose the style of restoration hardware, based in neutral colours in order to appeal to a wider market.
RESULTS
All the marketing content was produced on time. The brochure was further enhanced with site photography taken prior to the building work starting.
Deliverables:
5 x exteriors
8 x interiors
1 x brochure
Budget:
£10,095 + VAT
BUDGET – £10,095 + VAT

WE WOULD LIKE TO FIND OUT MORE ABOUT YOUR PROJECT
TO MAKE SURE YOU GET THE BEST MARKETING VISUALS.
PLEASE GIVE A US A CALL OR DROP US A MESSAGE.