Sevenoaks
BRIEF
Our client had designed the house of her dreams within a beautiful piece of land, just a few minutes' walk away from Sevenoaks tube stop. Blessed with natural woodland, the land itself sits below road level and is surrounded by nature; it's a place where the sounds of the city are replaced by a peace and tranquillity rarely found in an urban environment. Plans have been approved for an impressive 5 bedroom home, but due to rising building costs our client has made the difficult decision to sell the land on with the planning permission, rather than take on the building project herself.
The client asked us to depict the very unique selling points of the land and the design itself. It was key for us to portray the woodlands as accurately as possible and to show what a beautifully sheltered hideaway this would be.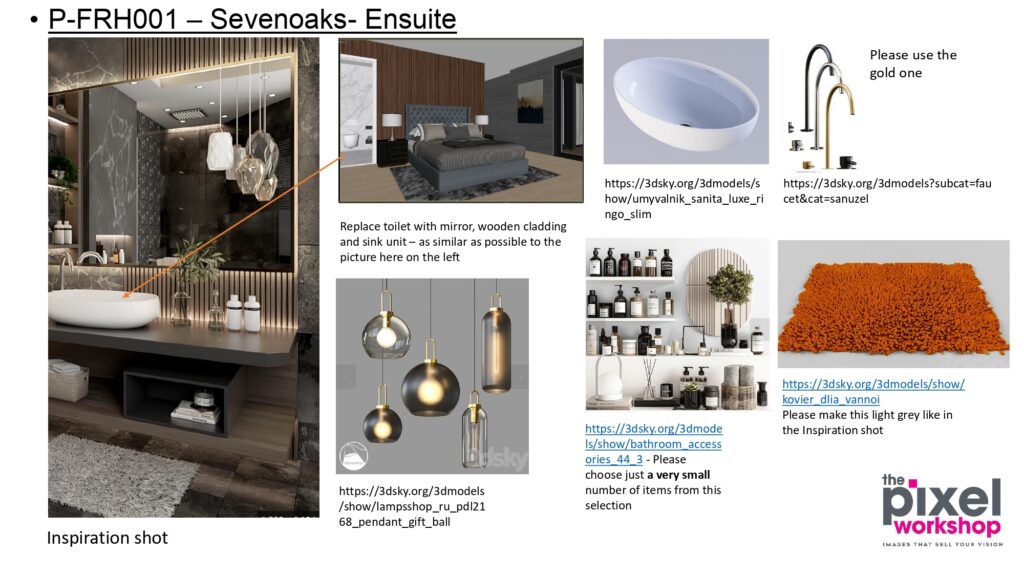 Process
Choosing the best possible shots was key to this project, as budget was a major consideration. We took care to select exterior and interior views which would convey the look and feel of the proposed build whilst keeping the number of interior images created down to a minimum.
Our client had some clear design ideas as to how she wanted the interiors to look and most importantly, how to bring the outdoors in. During the initial consultation we shared images and styling references we felt would suit the building and bring her ideas to life. She also sent some further pictorial references of the kind of décor she liked the look of, which we incorporated into the mood-boards we created for our artists to follow.
RESULTS
The images will be used to market the property via various online portals and auction sites.
Deliverables:
6 x exteriors
4 x interiors
Total budget: £4000 +VAT
BUDGET – £4000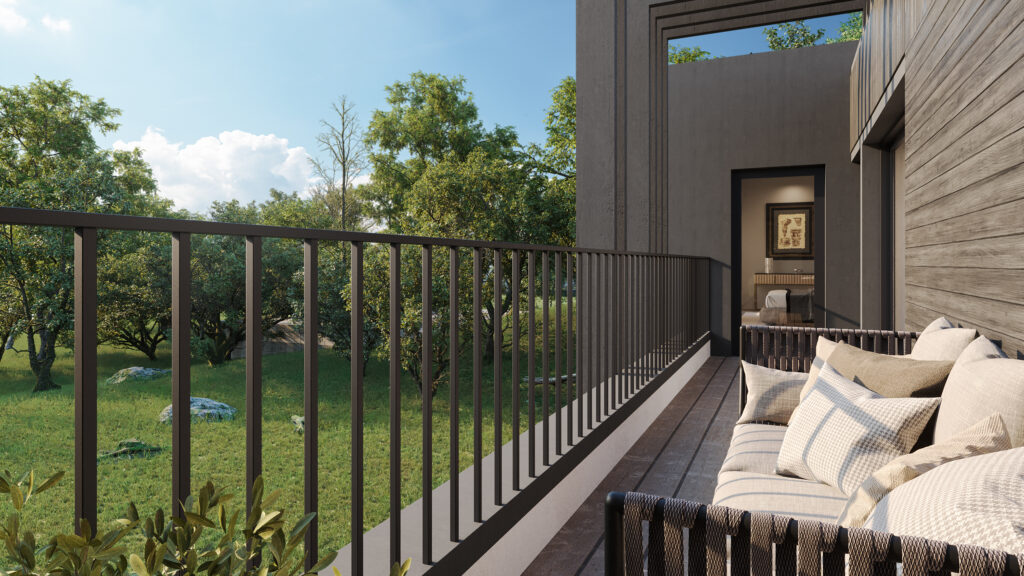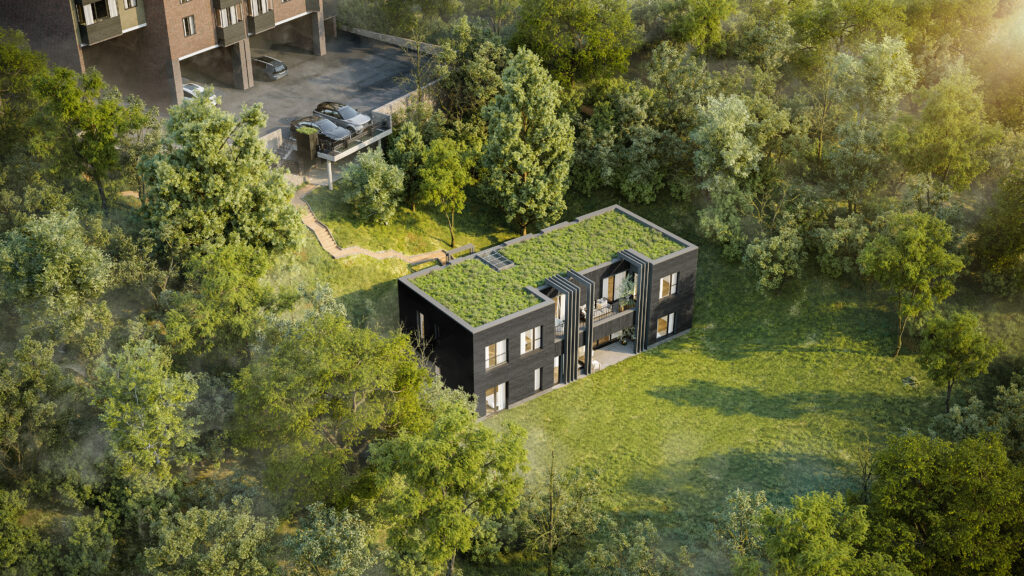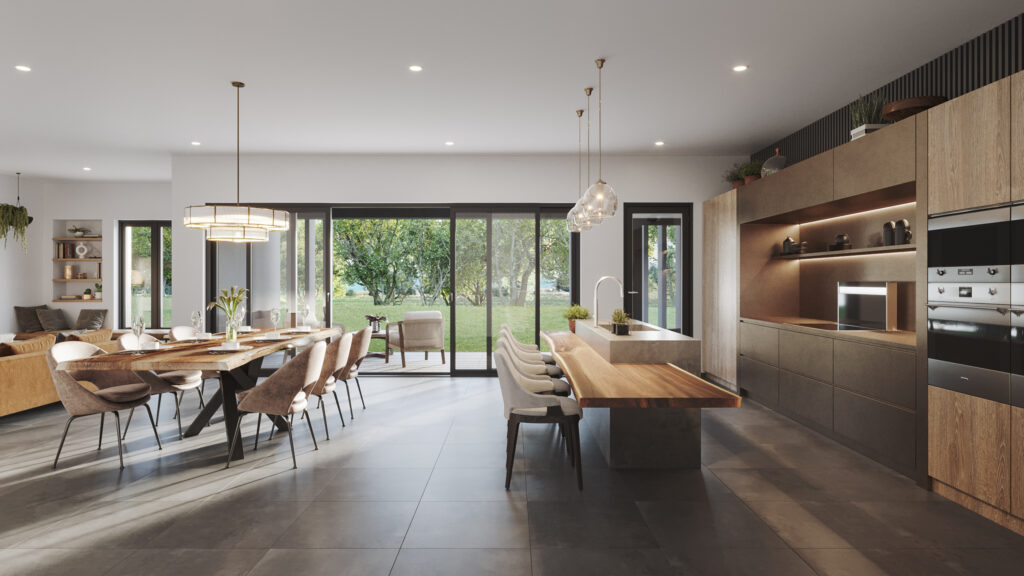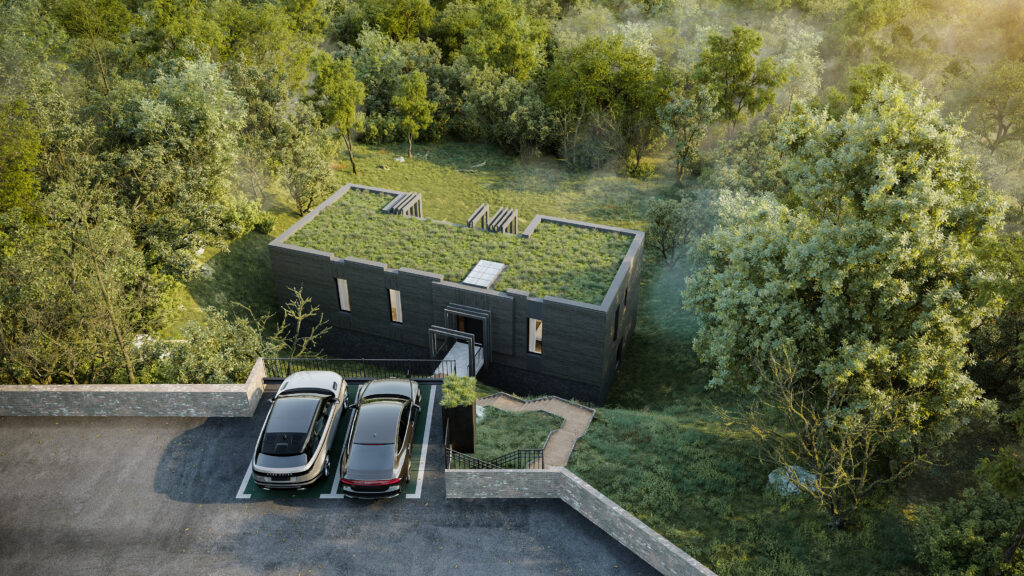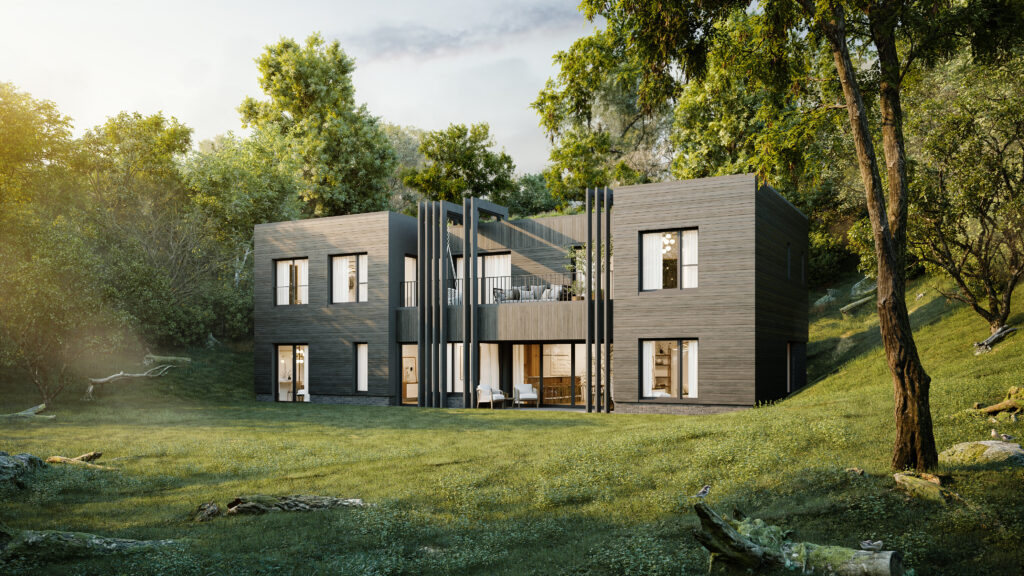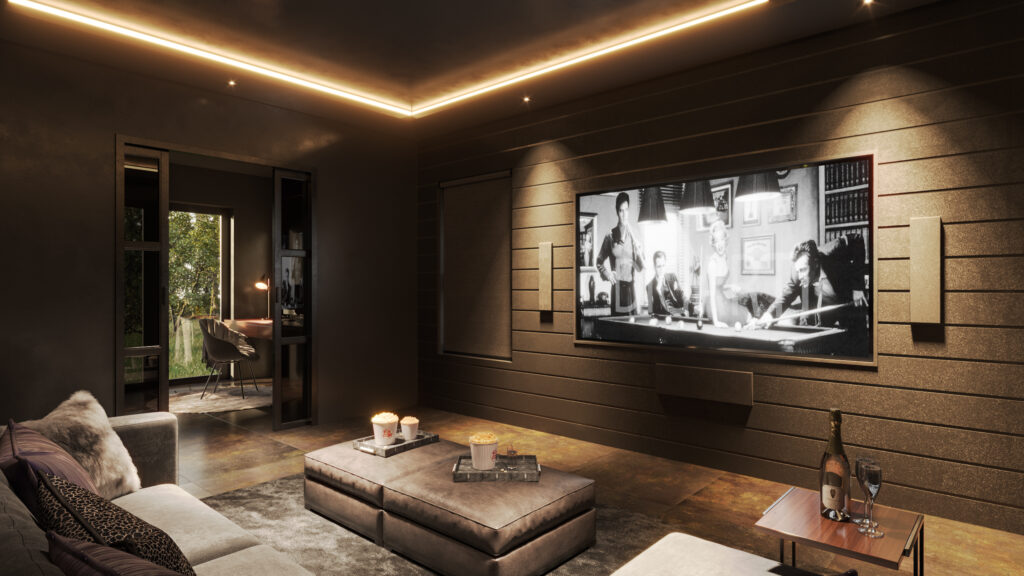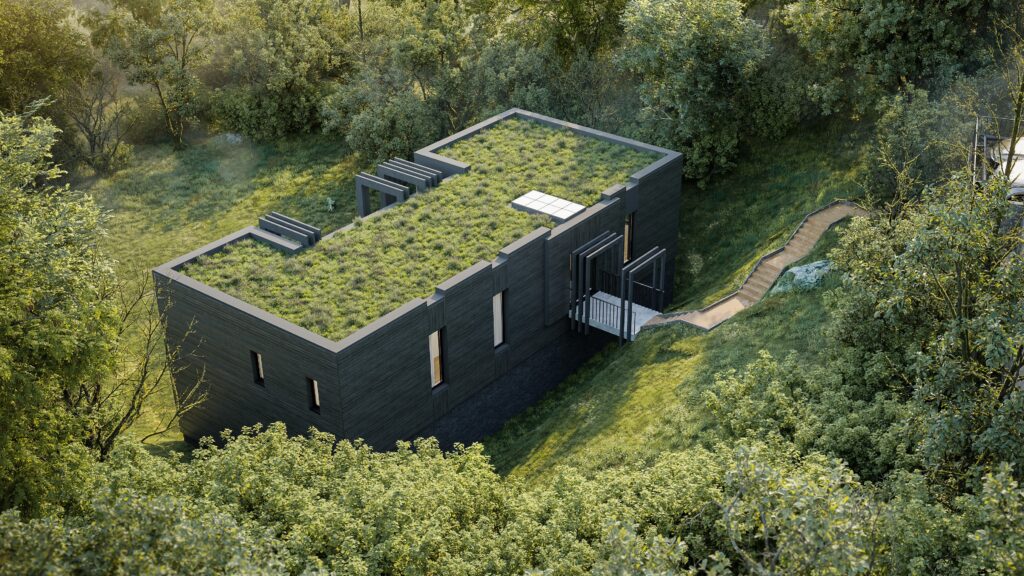 "It's been an absolute pleasure working with The Pixel Workshop. The quality of their work is excellent. They delivered on time, understood my requirements and proactively made suggestions based on my desired outcomes. I would highly recommend the team for your CGI needs."
Ms.Goha, Sevenoaks Project Director.

WE WOULD LIKE TO FIND OUT MORE ABOUT YOUR PROJECT
TO MAKE SURE YOU GET THE BEST MARKETING VISUALS.
PLEASE GIVE A US A CALL OR DROP US A MESSAGE.