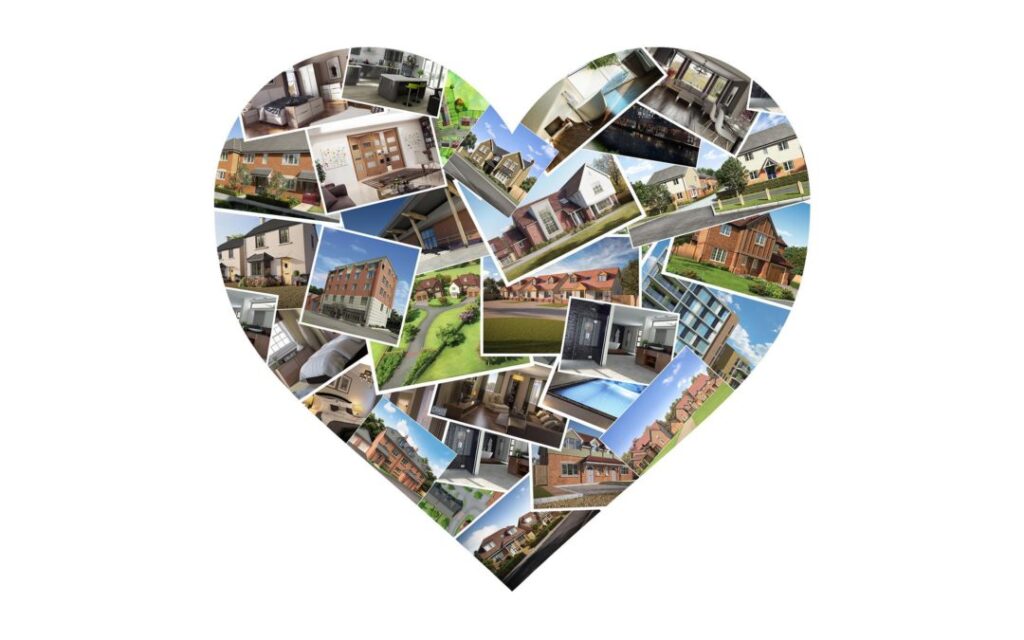 So you're a wily property developer. You understand the value of commissioning CGIs before you've even dug a hole in the ground. You recognise it's unavoidable if you want to hasten the process of winning planning permission or selling off-plan. Whether you're a family-run business who builds four houses a year or a large-scale residential developer who's about to embark upon a development of a hundred or more, the need for 3D architectural renders can't be ignored. But there are so many CGI companies out there, all of them offering the world and beyond, so how do you go about finding your perfect match?
Unless you've got a well-meaning friend in the industry who offers to set you up through a recommendation, you've got an extra job on your hands. As with on-line dating, now you've got to sift through the swathes of companies vying for your business, check them out, work out what they're charging, try and guess how efficient they'd be and decide who to plump for. But the problem is, you're already snowed under with kick-starting the build, and let's face it, it's a jungle out there.
Because the truth is, just as every development is unique and every customer has varying needs and priorities, so each CGI company has its own set of idiosyncrasies, structure and ethos, all of which will have an ultimate bearing on the kind of CGI service you'll end up subjecting yourself to.
You might have to try a few different providers before you hit on the right one. Or maybe, the right one is only right for a certain phase of your business. As your business changes, so too may your CGI needs, which may well mean a new or additional provider is required. So it's important to know what it is you look for in your ideal CGI company before you start your search.
What's your most important consideration in your ideal CGI company? Is it budget? Is it quality? A combination of the two might be ideal, coupled with efficiency and a friendly, flexible approach. One with insight into your changing needs, one which can adapt to each of your projects with alacrity, foresight and empathy. One which will be responsive to your needs, never blank you or give you the run-around, one which will accommodate your whims, handle your demands and ultimately provide you with everything you need from a CGI image.
You'll have to sort the wheat from the chaff, but there are those companies out there; just because they're hard to find don't give up. One day all your CGI dreams may come true….
….There's a good chance that day will come sooner if you take a chance on clicking here.