Increasingly, photo montage 3D visualisations are becoming formidable ammunition in the bureaucratic battles property developers undergo to win planning permission (see our visualisation gallery here). Even if photo montage visualisations aren't actually requested by planning departments, including shots like these in your planning application can make the difference between early success or having to undergo the process of rejection and appeal.
Time and time again we hear that planning departments just don't 'get' what clients are trying to achieve. However versed anyone might be in interpreting architectural plans, nothing else can convey the detail of a seam-free, photo-realistic image which portrays the current surroundings containing the proposed development.
What is a 3D photomontage?
It's a combination of a real photo with a CGI building added to the scene, demonstrating where a proposed building would go, and demonstrating what it might look like. Examples below: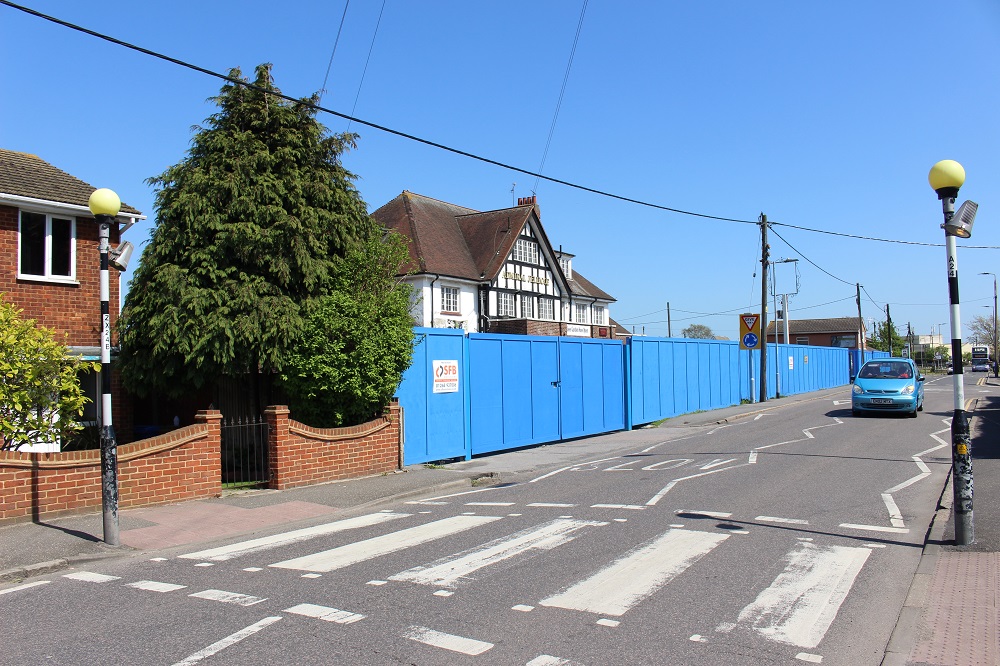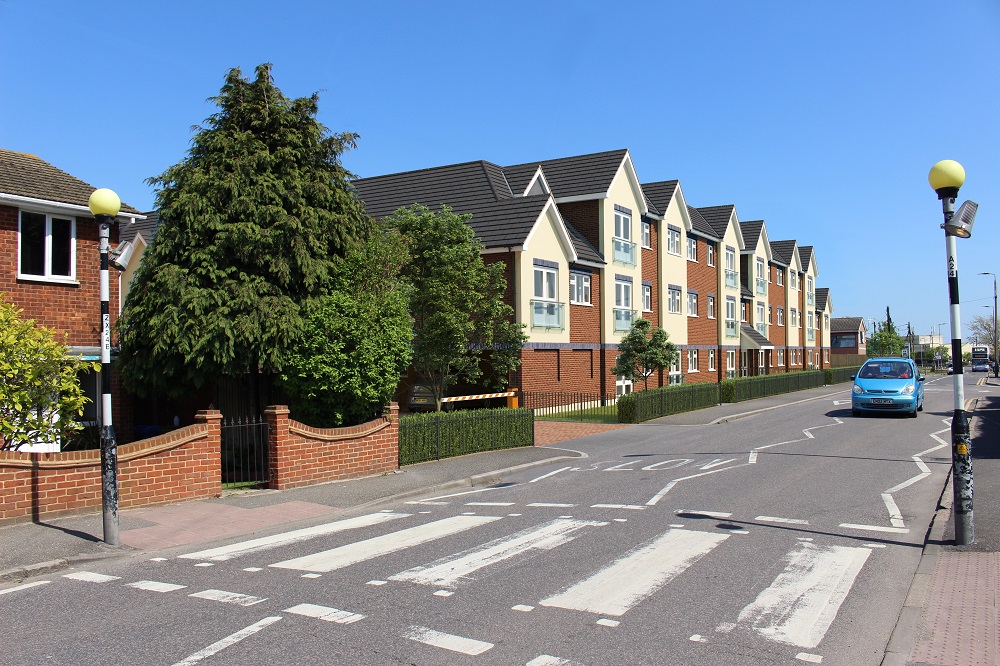 The value of a photomontage
At The Pixel Workshop we have artists who specialise in compositing CG imagery into high resolution photography to create the visual impact required to blast through planning permission and also to wow future customers. And it really is a specialised skill. In order for the proposed building to be portrayed as part of the photograph, there are many elements which need to be matched onto the CG elements from the original photograph. The obvious example is the direction of light and shadows, as well as the pixel-by-pixel compositing of the structure itself.
What a high-quality 3D photomontage can achieve
Whatever the project, our aim is always to induce an emotive response from your target market through the realism and quality of our photo montage 3D visualisations. Once the original image is produced, it can be amended and re-used as marketing imagery after planning permission has been granted in very cost-effective ways – allowing you to reach out to your clients with ease and persuade them to buy your properties.
Take a look at the shot below, commissioned by Hurstwood Holdings, of one of their latest projects, Leigh Commerce Park. The original shot, taken by drone, was used to composite the proposed buildings into. Along with some ground-level full CGI close up shots, this image was used to create interest for commercial lettings whilst the site was still being built.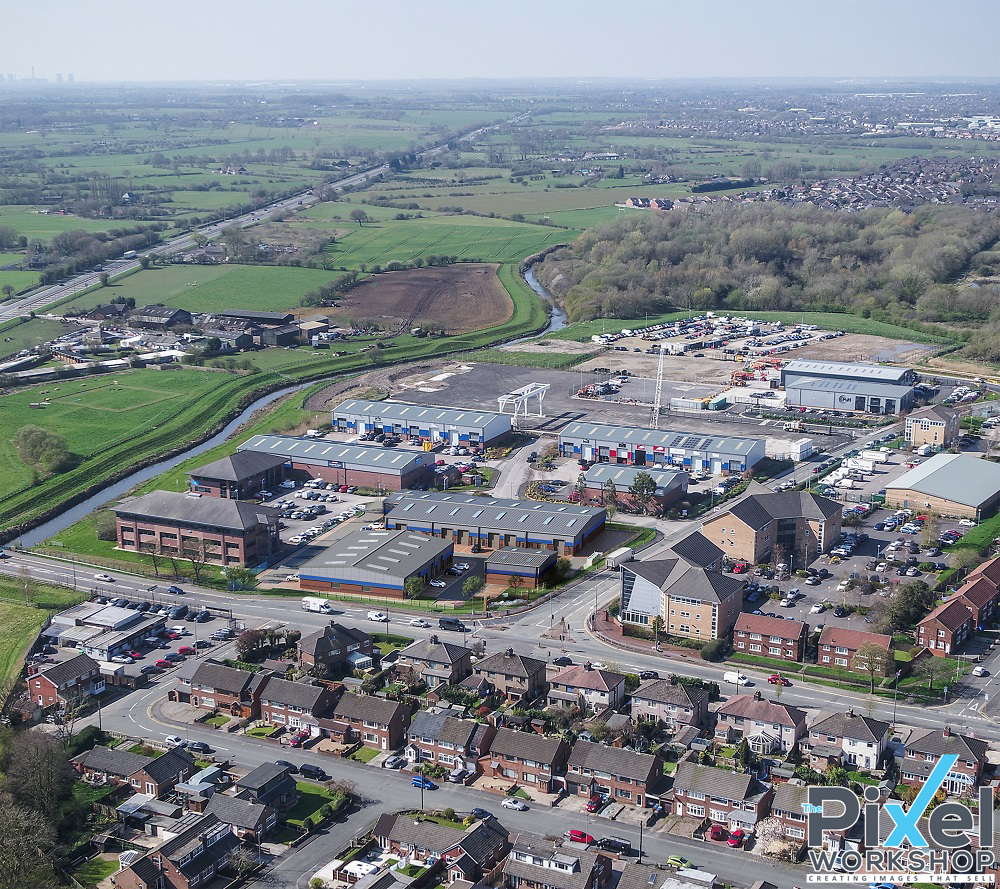 Explore our gallery for photo-montages, 3D visualisations and more.
We offer free consultations for all your projects, however big or small. Call 0161 641 9083 for an obligation-free chat.