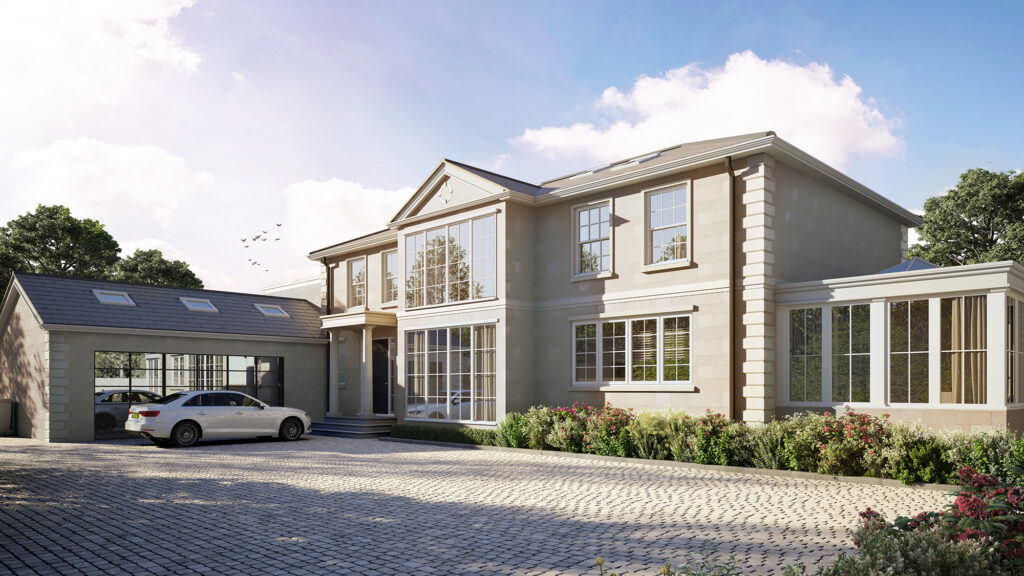 What is 3D visualisation?
3D visualisation is a type of computer-generated imagery (CGI) or animation that can be used to show properties in different ways as an alternative to photography, or a physical show home.
Equally, another advantage is that it can be used in a sales suite instead of staging a show home.
Why use 3D visualisation?
These are the three main advantages:
Improve your marketing
Save money
Sell properties before they are built
Keep reading to see how this works in more detail.
Let's look at the benefits to be gained using 3D visualisation:
1. Sell properties before they are built
CGIs help developers sell off-plan homes which are in construction stages and buyers are needed to fund the development.
3D visualisation is a way to show these homes realistically in advance, and there are many ways to do this, for example:
Site plans – visualise the whole development site.
Animated flythrough – showcase your development through a computer generated video.
Individual units – use exterior images of individual housing units from different angles.
Interiors – beautifully-styled interiors aimed at your core market.
3D visualisation is the closest you can come to reality when it comes to marketing off-plan developments, and increases your chance of early sales when showing your plans to key stakeholders.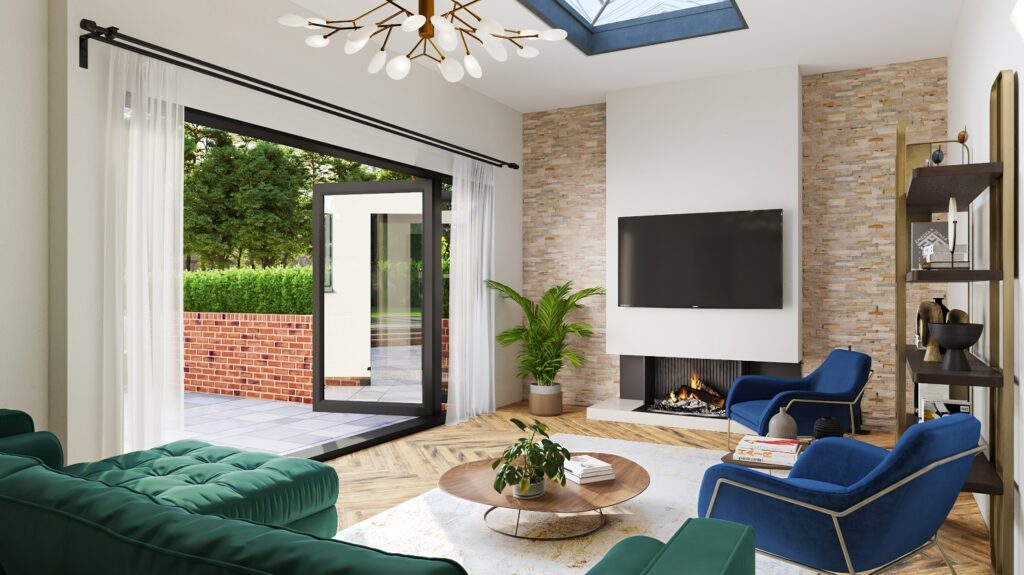 2. Create interest with marketing campaigns
CGI marketing campaigns shown on social media, websites and property portals such as Rightmove and Zoopla generate interest in advance of a launch even if you don't want to sell off-plan.
They ensure your target market knows about your development – you can stack up reservations before you've finished building and make sure your launch event commands the interest it deserves.
A good 3D visualisation company gives property developers a portfolio of images and videos specially adapted to engage people across all digital and traditional channels including social media. They can stylise these images with messages to catch the attention of potential buyers well in advance.
This will boost the success of your site launch and maximise the number of buyers your content can reach.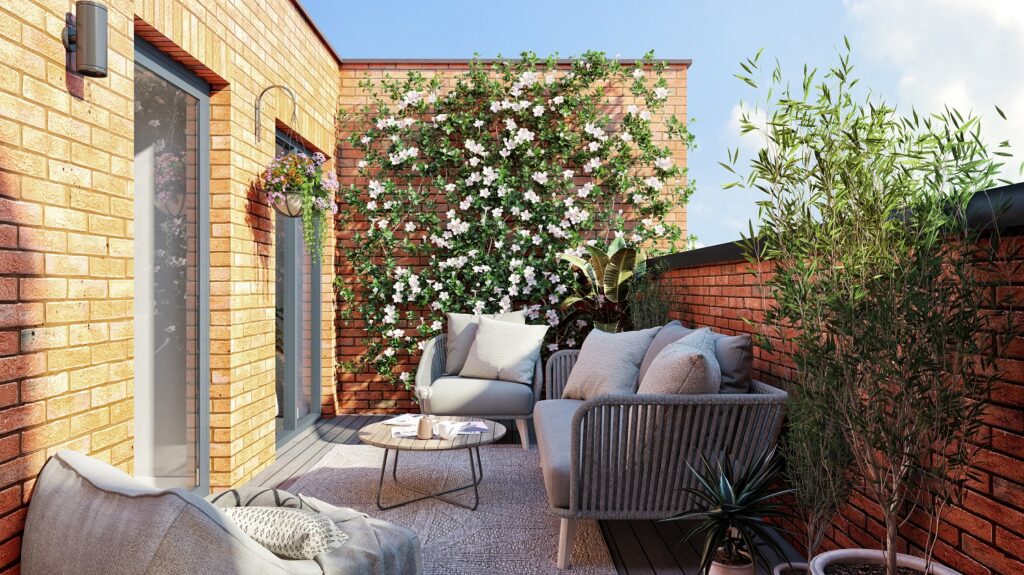 3. Win over the local community
Marketing campaigns that use 3D visualisation positively engage the local community, as well as potential buyers.
Do you want to reduce the amount of complaints from local residents about a new development?
If so, visualisations let people see your properties in a positive light well before their completion date.
The earlier this happens, the more time you have to address concerns and convince the local council that your development is a positive addition to the area.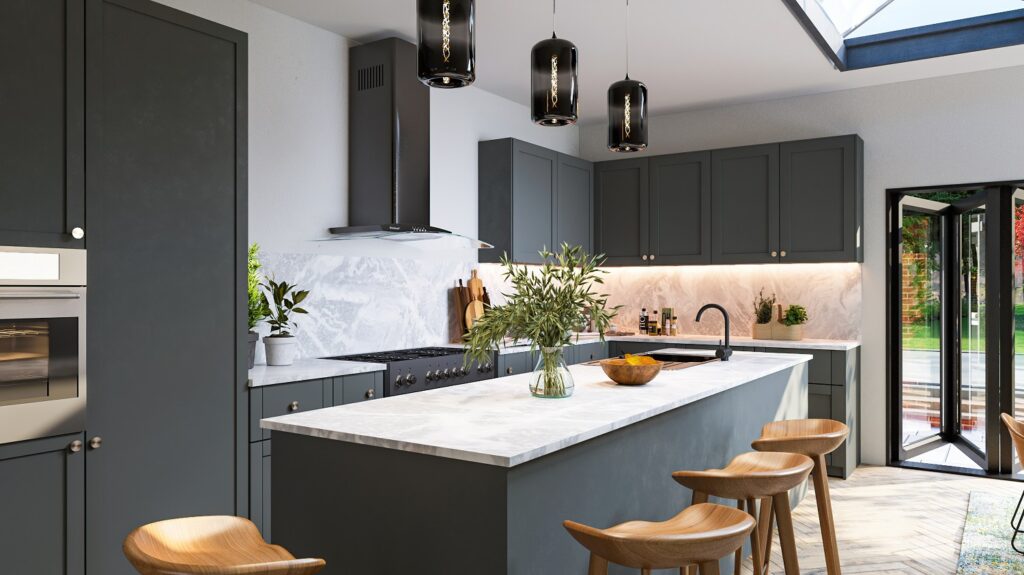 4. Pitch to geographically distant clients
Online digital media lets anyone access your developments virtually.
For example:
an overseas client looking to buy to rent.
someone with mobility issues who would struggle to visit in person.
a busy family who doesn't have time to travel to a new development.
If you combine your 3D visualisations with a vibrant marketing campaign you give people access to your development from all over the world.
The key advantage is being able to inform house-hunters and get them further down the sales chain before they visit the site. A successful suite of CGI images / animation will convince the buyer in advance of arrival.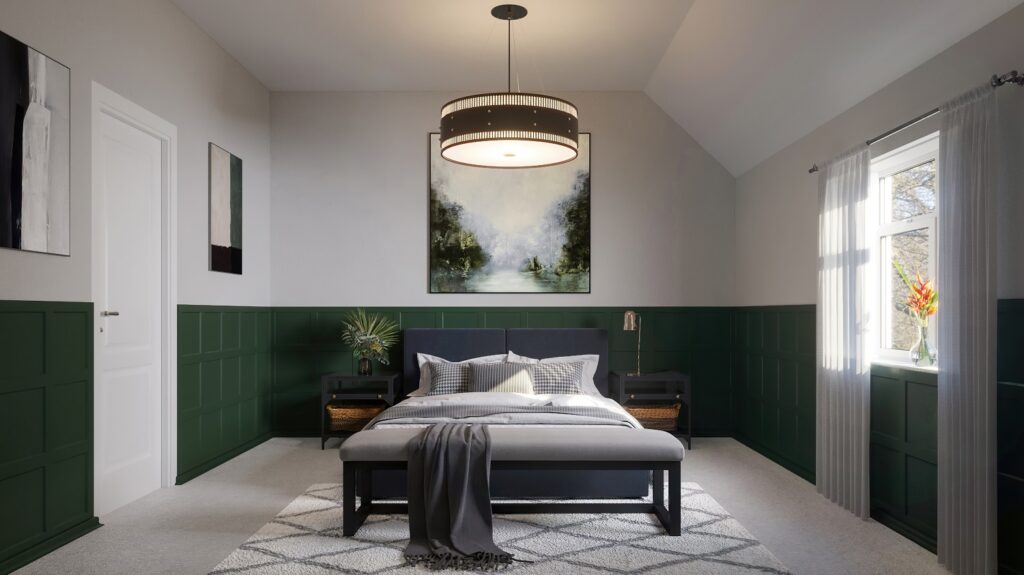 5. Foster a positive emotional response from potential buyers
Good 3D visualisations don't just show technical accuracy, but generate a positive emotional response in the buyer.
You can capture the season, adjust the lighting and populate scenes with people and maintain 100% control over what the viewer sees.
…A snowy Christmas scene pitched in winter makes your interior look rich and inviting.
…A shot at dusk with people chatting in the garden can sell a summer lifestyle.
This removes the need for expensive photography (with extra post-shot editing) to capture the way you want buyers to feel about a development, without you having to wait until all the building work is complete.
3D visualisation gives you the tools you need to win over hearts and minds at a low cost.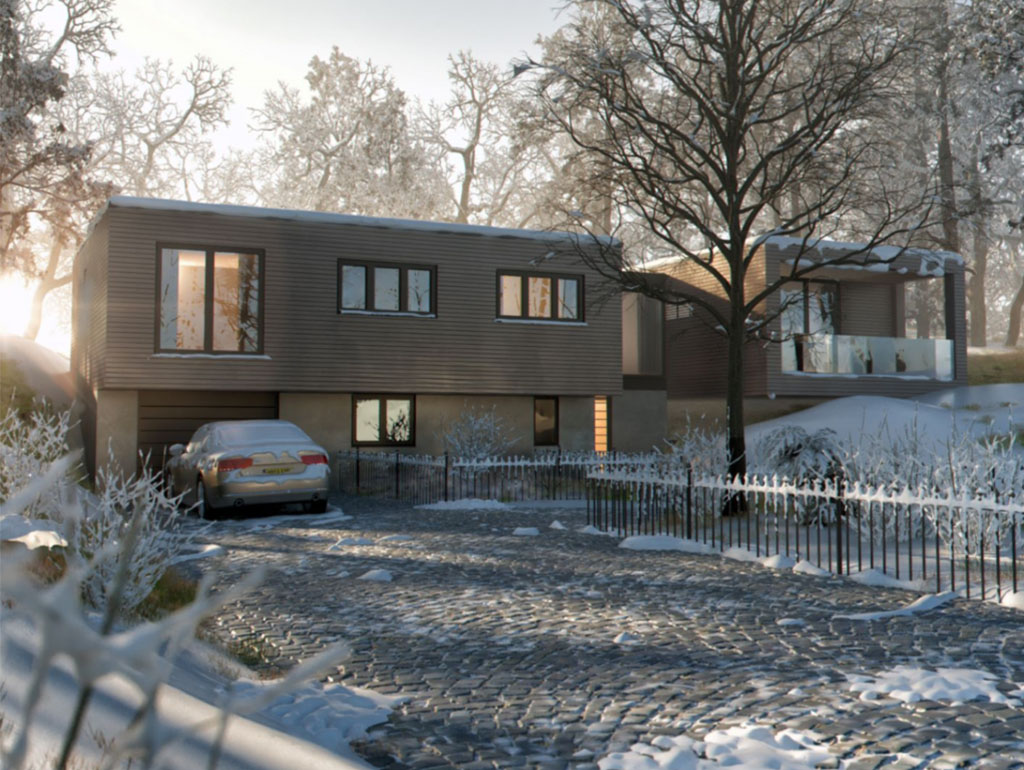 We've seen how 3D visualisation improves your marketing, saves you money and helps you sell properties before they are built. It has become an essential tool for property developers in 2021 and we can't see it going away any time soon.
However, the best way to understand how to benefit from 3D visualisation is to see it in action…
Where can I see examples of 3D visualisation?
-There are some helpful portfolio examples here.
These will help you understand which visualisation services will help you best achieve the results you want for your project.
-You can also see how clients have benefitted from 3D visualisations in these case studies.
Each article explains the whole process – from initial brief, to solutions, and then an example of the final result.
Why not get in touch and see how 3D visualisations can benefit you.