Living in a world where looks matter and design is key, incorporating current design trends into the production process is one way of making sure your interior 3D renders stand out from the crowd. Read on to discover the hottest interior design trends of 2021 which can be adapted into styling the interior CGI images of your development.
Cutting back on staging show homes is starting to become a new trend in a world with growing CGI needs, making interior 3D render styling a vital element to consider. The role of the CGI company in this is to decide how the space will be aesthetically styled and dressed according to the target market. Initial ideas are discussed, developed and then incorporated into mood board possibilities in great detail. Proposed colour palettes and carefully designed furniture and propping are among them, with the goal of giving your interior 3D renders a distinct look.
If you compare the two images below, it's not hard to guess which one has been expertly styled and which hasn't.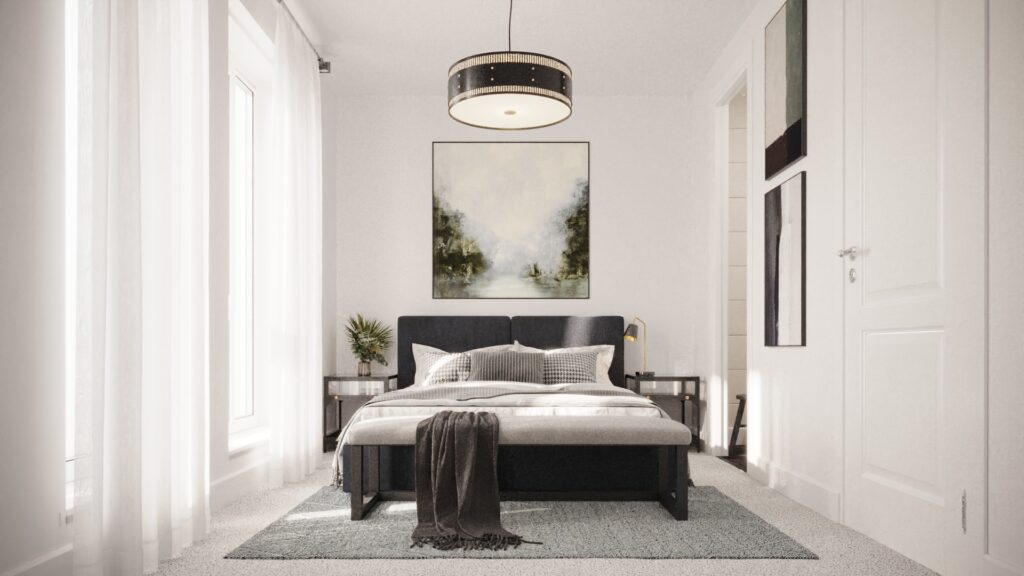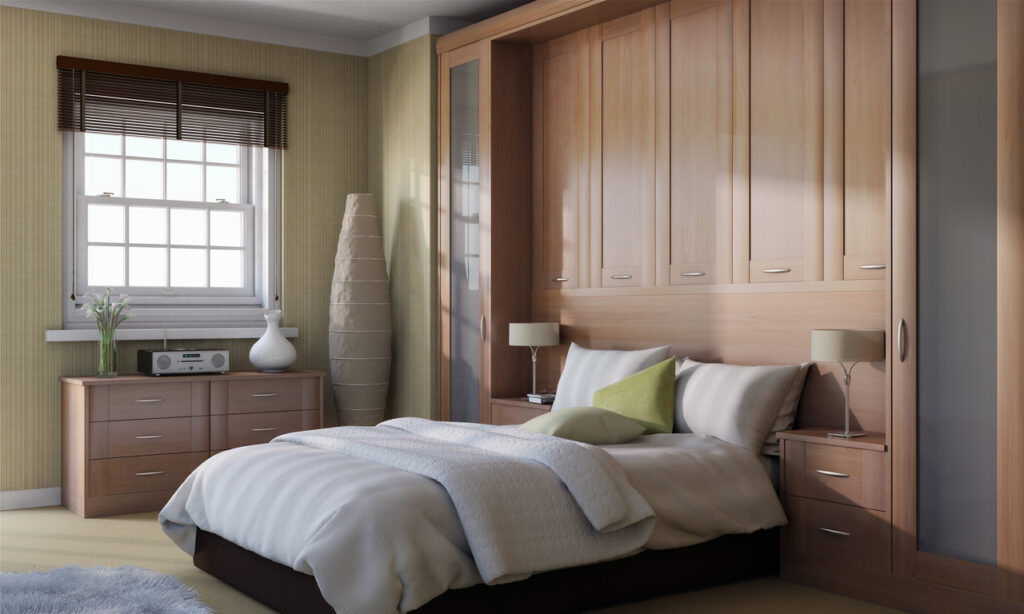 It follows, then, that styling has an important role to play in creating interior 3D renders which appeal to today's house hunters by being core-market centred and on-trend.
Today's top 3 interior style trends:
This style involves bringing nature into one's home or workplace. Planters have always been a part of our lives. They are now becoming a much larger architectural and interior design trend. The reason for it entering our homes is relatively practical. It has been demonstrated in studies that Biophilic design improves focus and attention to detail, as well as reducing stress and boosting productivity. In the context of the COVID-19 pandemic, there is an increase in anxiety around being indoors and an urgent need for creating spaces that promote mental and physical health. In biophilic style you get to see natural materials, huge windows, warm natural colours, and clusters of plants. This style trend is usually seen in office spaces with lots of natural light, the accent wall finished in natural stone or wood, green leafy plants, and ample views of the outdoors.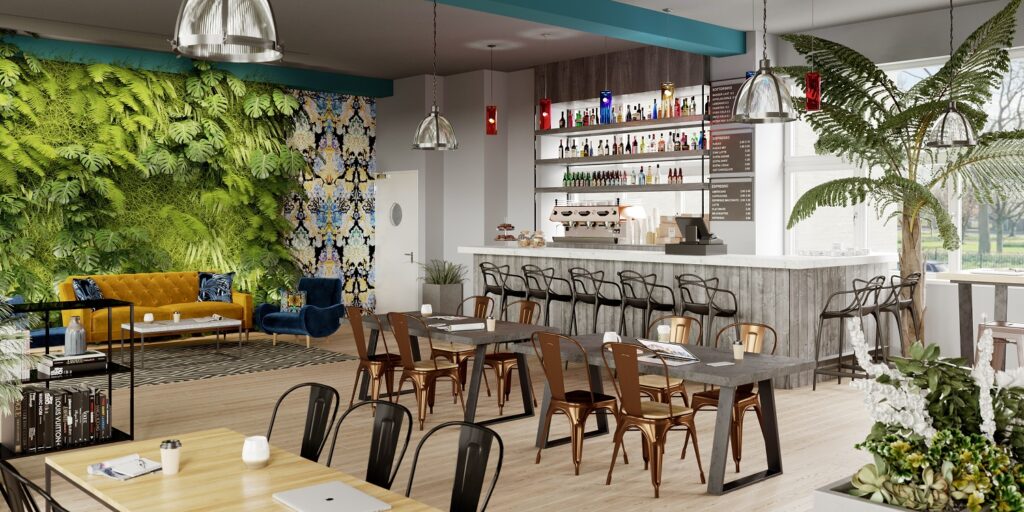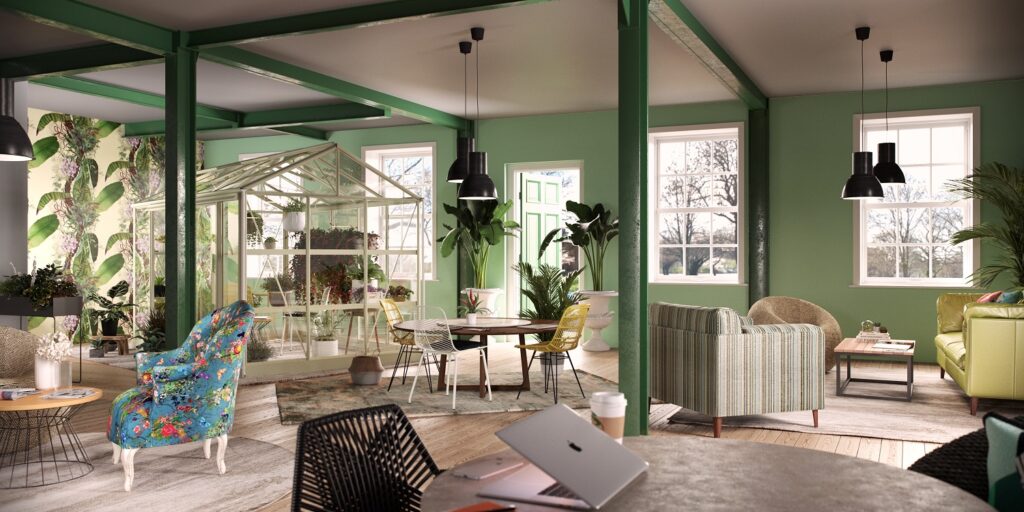 Though Art Deco had its peak in the 1920s and 1930s, it has recently made a comeback; owing to its beautiful, refined look. It has become a trend that is dominating the luxury interior design industry. Art Deco is glitzy and fun, yet it has a minimalist twist. The details on chairs, coffee tables, chandeliers, and the bold yet natural colour choices on the walls and seaters all scream Art Deco. As a result, we've identified Art Deco as the new mid-century contemporary interior design trend of the year.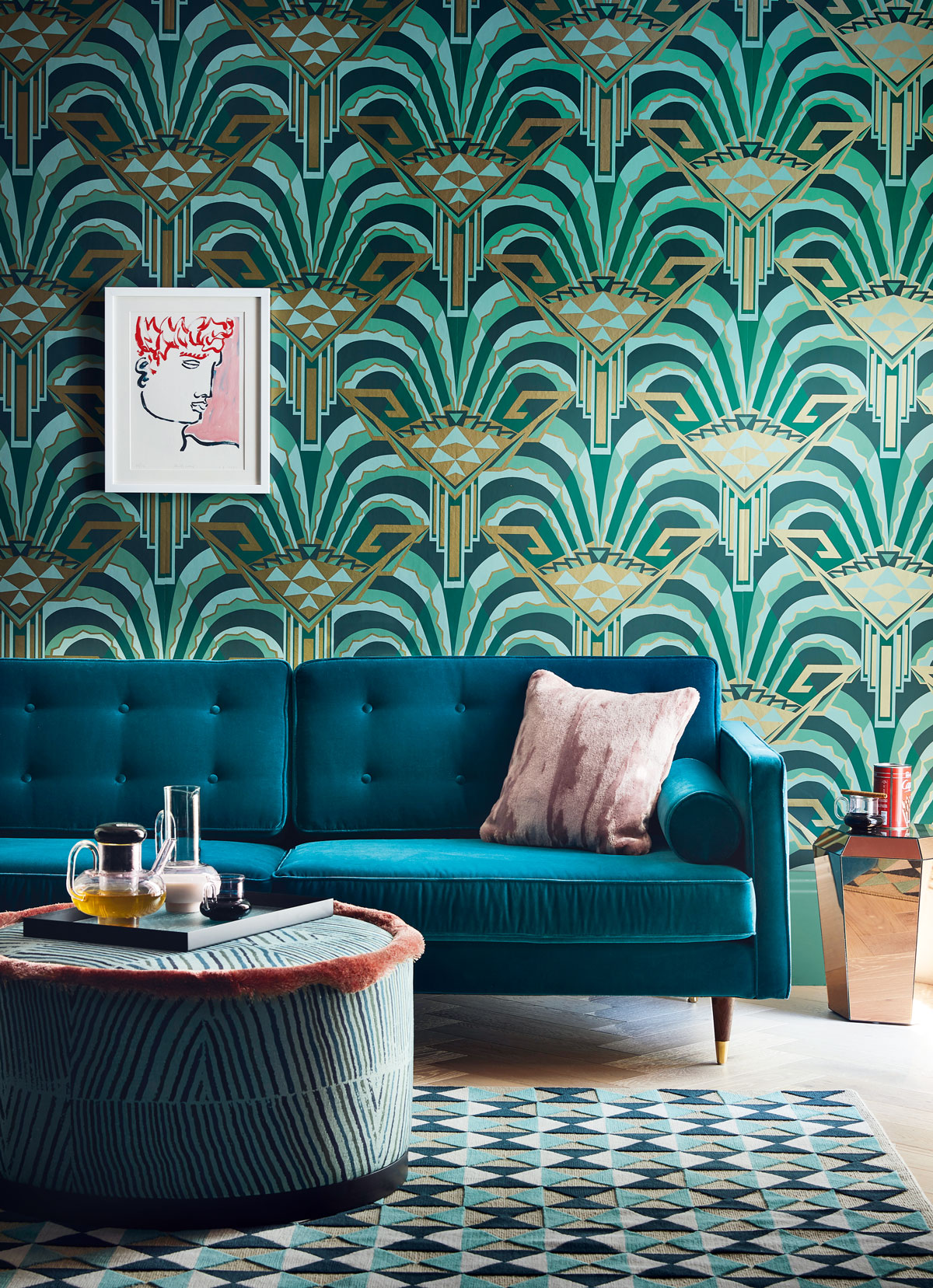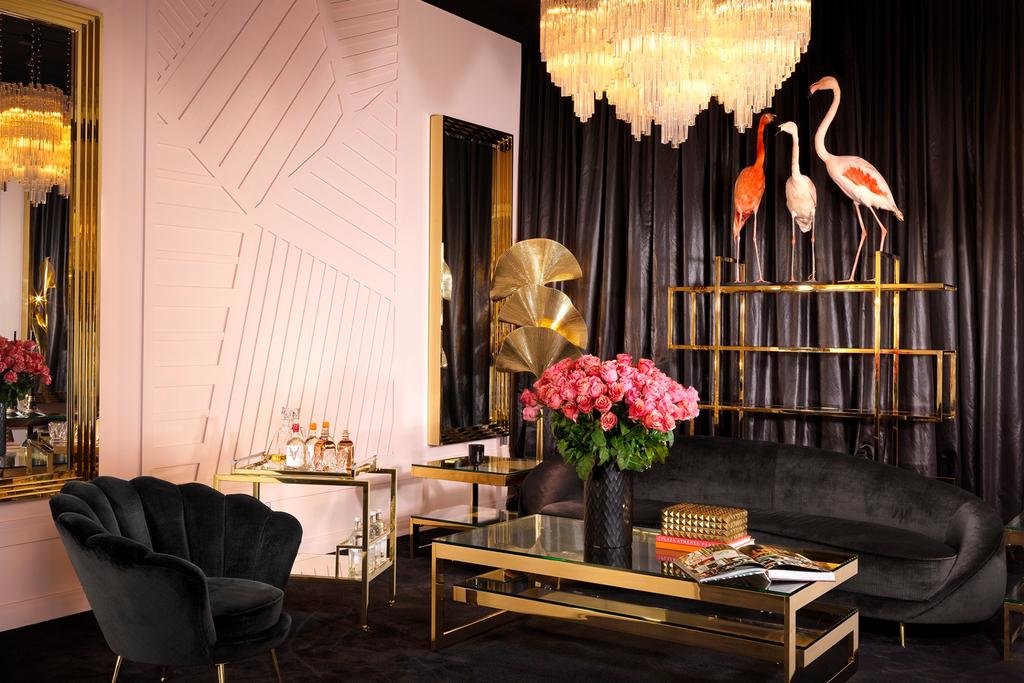 This home design trend is more than simply about appearances. You've probably heard the old adage "form follows function," right? That is the point of this fad.
Home offices will be one of the places where functionality is manifesting in 2021 designs. Let's face it: professionals are working from home more than ever before, and the rate of home office expansions isn't going to slow down anytime soon. Multifunctionality is becoming the norm in today's households. The rising popularity of tiny rooms is another wonderful example of the strong functionality encroachment into our lives. It truly goes hand in hand with minimalism: maintain only the essentials since they are useful!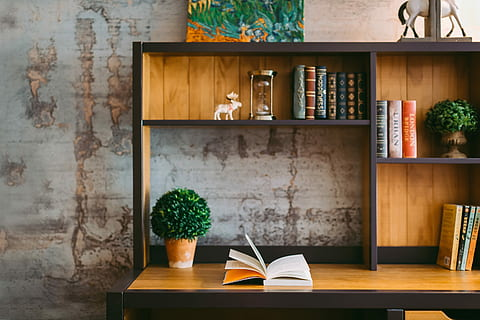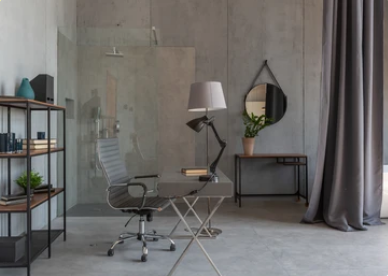 The Importance of Styling in Property Marketing
Once you have decided to opt for a selection of interior 3D renders to help market your property, be sure to question your CGI provider carefully about how those images will be styled, and who will do this styling. There are many factors which go into creating stunning marketing imagery, the styling of which is a key part and to a greater or lesser degree, it is a part of the production process that you will have some involvement in.
Some property developers employ interior designers to style their show home; those guidelines and mood-boards can be used to guide CG artists. But what if you're not creating a show-home? Or what if you're not engaging an interior designer? And what if you haven't got a budding stylist in your midst? We need to start from somewhere to make sure the interiors of the home you're building will appeal to the core market you're aiming for.
Maybe you have some initial style ideas…Modern Contemporary? Scandi? Eclectic? Any on the ball CGI company should offer you a portfolio of style examples to choose from as a starting point. They should also ask you for references of any non-negotiable fixtures and fittings – your flooring, skirting, architraves, kitchen units. Anything that has been decided, let them know as this will have an impact on the rest of the room.
Ideally a stylist will then create a mood-board to guide the artist with. It's also a great way of helping you get a more visual idea of what will transpire in the final CG image. And once the mood-board has been signed off, there should be a raw render stage during which you can switch furniture around and experiment with angles and colours before committing to the full low resolution image.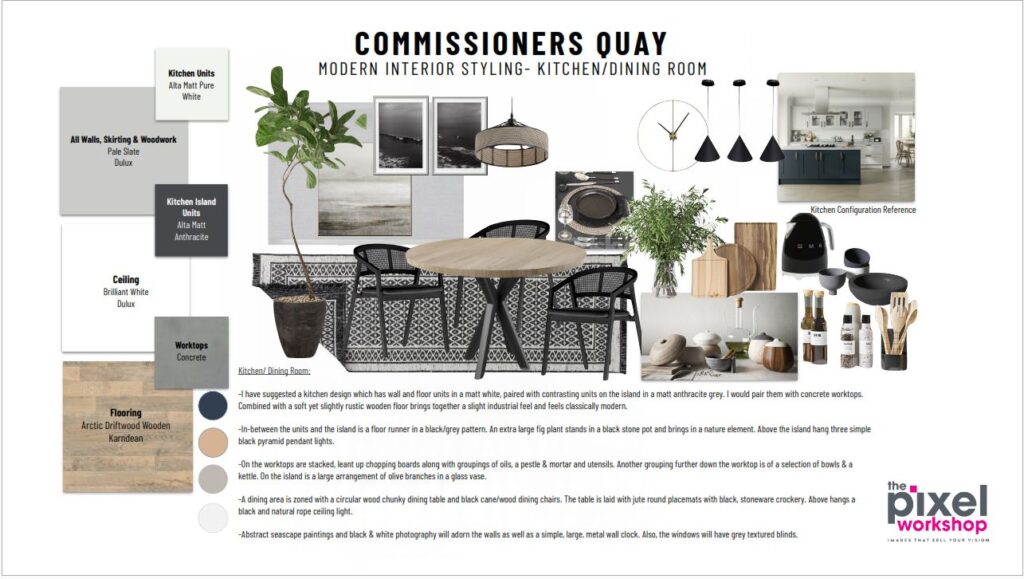 It's important to identify the difference between the role of the stylist in CG and the role of the artist. Unless a CG artist has a background in interior design, they will need firm guidelines as to what elements to include in the image. The CG artist is a specialist in their own field – they know how to compose a shot from its elements, how to create life-like textures, how to create the nuances of hue and reflection, and most importantly the quality of light to cast upon these component parts which will give the image a warm and welcoming look.
Styling, however, is a completely different skill and it is finding the combination of a professional stylist alongside an experienced artist which will result in the most stunning, on-trend CG images to put your properties in the spotlight.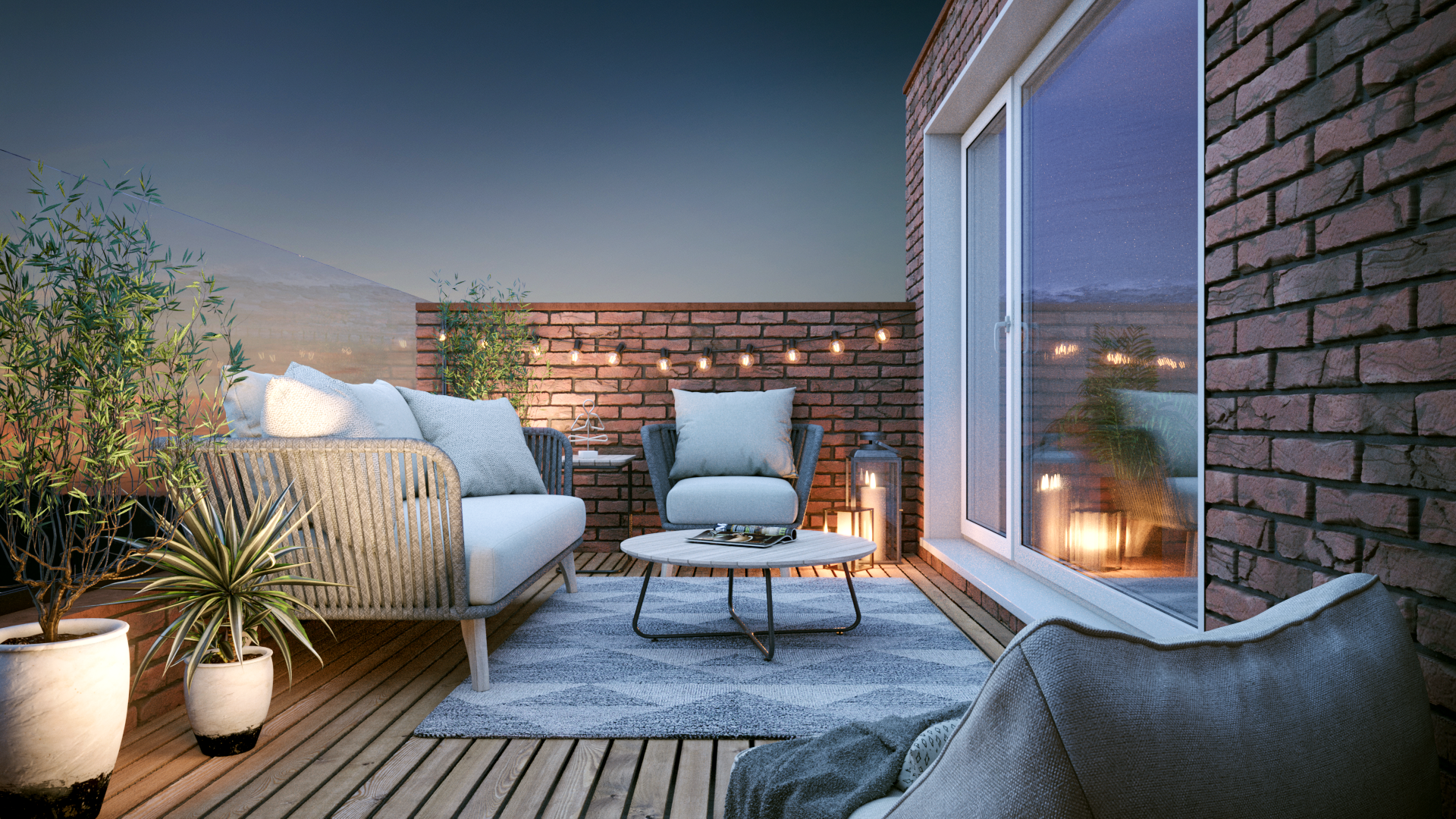 Interior design trends in 2022
Interior design trends are in a constant state of flux, and the above trends are just a snapshot of new and emergent styling. For example, several noteworthey additions to the above are sustainably designed products, vibrant maximalist interiors and shades of brown – read more here.