At The Pixel Workshop we pride ourselves on keeping our costs down so we can pass the benefits of photo-quality, cost-effective 3D visualisations onto our clients, which means that as a rule spending on marketing is kept to a minimum.
But a little wise investment can go a long way, so we are delighted to proudly present our first ever brochure which you can now view and download by clicking on this link.
The brochure is a showcase of our finest work from the past couple of years, a time of fortuitous growth for us; we've been lucky enough to take on new clients and receive briefs for some really interesting and unusual 3D visualisations.
The brochure is peppered with some of the property marketing visualisations we created for Churchill Retirement Living (pages 3, 22& 25), but our favourite is this one of a forthcoming development in Cheam: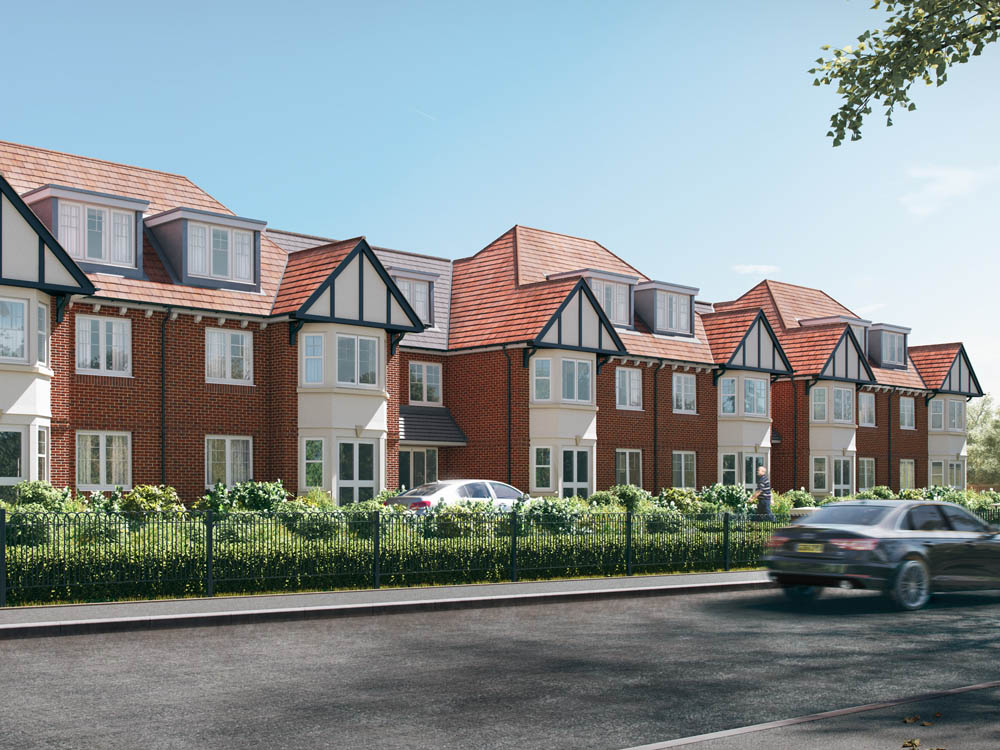 Our artist worked hard to produce this very life-like shot. Every detail has been considered with great care – the variegation on the planting, the shadowing on the building, the reflections in the window, the variation in how the sunlight falls on each roof tile, the gleam on the cars. It's one of those text-book 3D visualisations that has it all, hence its place in our brochure.
Pages 36 & 37 feature an emergency 3D project we completed for Golden Properties, an innovative property investment company specialising in holiday / student / nursing home investments.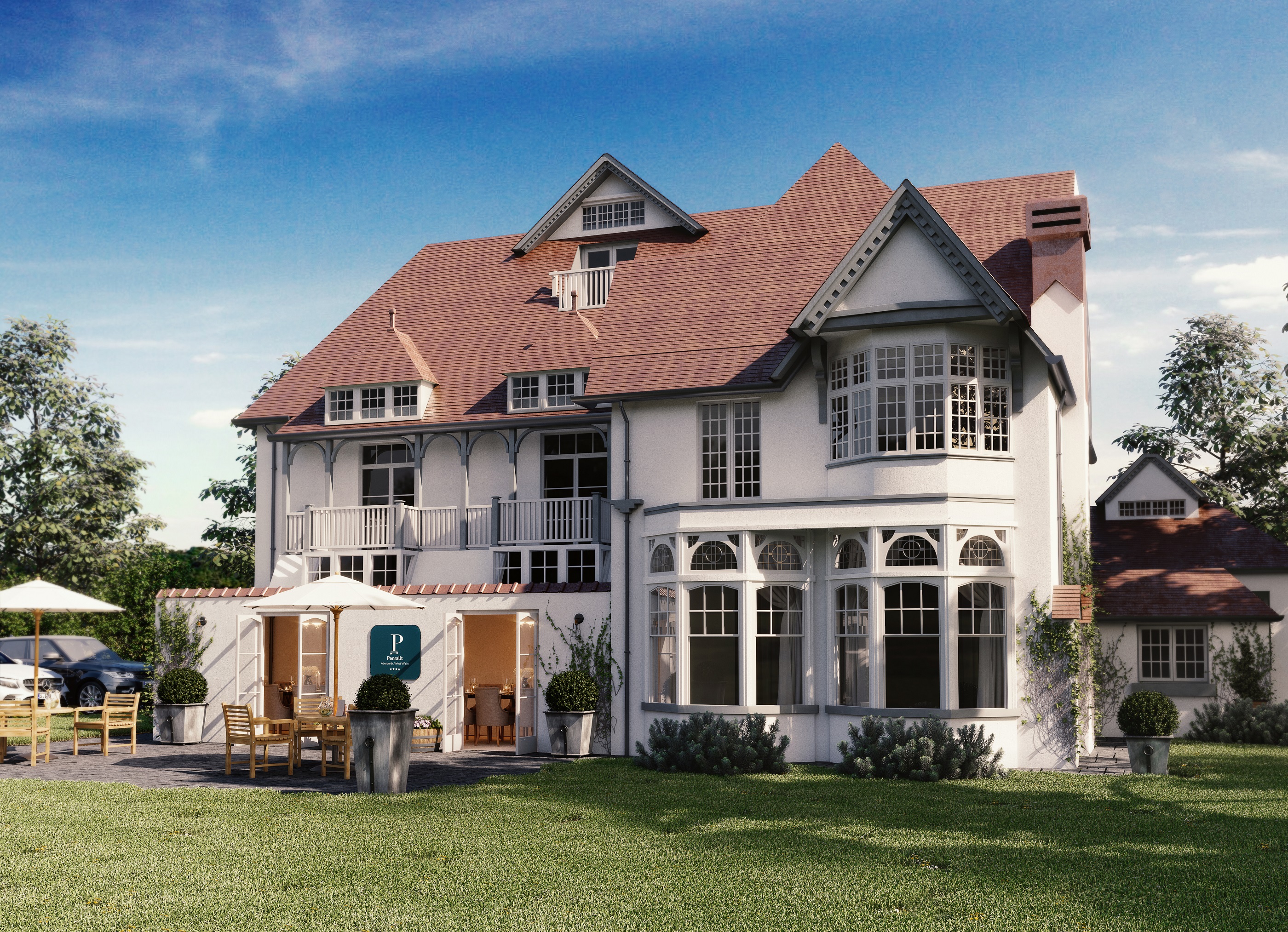 We had ten days before their brochure went to print and no architectural drawings to go off. Our artist grappled with the low resolution photographs we were given of the hotel as it stood, before its facelift, to produce three beautiful shots of what the hotel would become. He had to 'copy' the photos in CG, whilst also incorporating the changes which would be made such as a new patio area, repainted render, balcony refurb. It's completely not the way we normally work, but the results go to show what can be done when needs must.
Page 10 and 42 of our brochure feature the 3D visualisations we created for another new client, Sussex-based developer, Gem Select. This new development in the beautiful coastal town of St. Leonard's is under construction, but when we completed these image we loved them. Bringing the architecture of Bath to St. Leonard's has got to be a winner, with a classy holiday feel all round!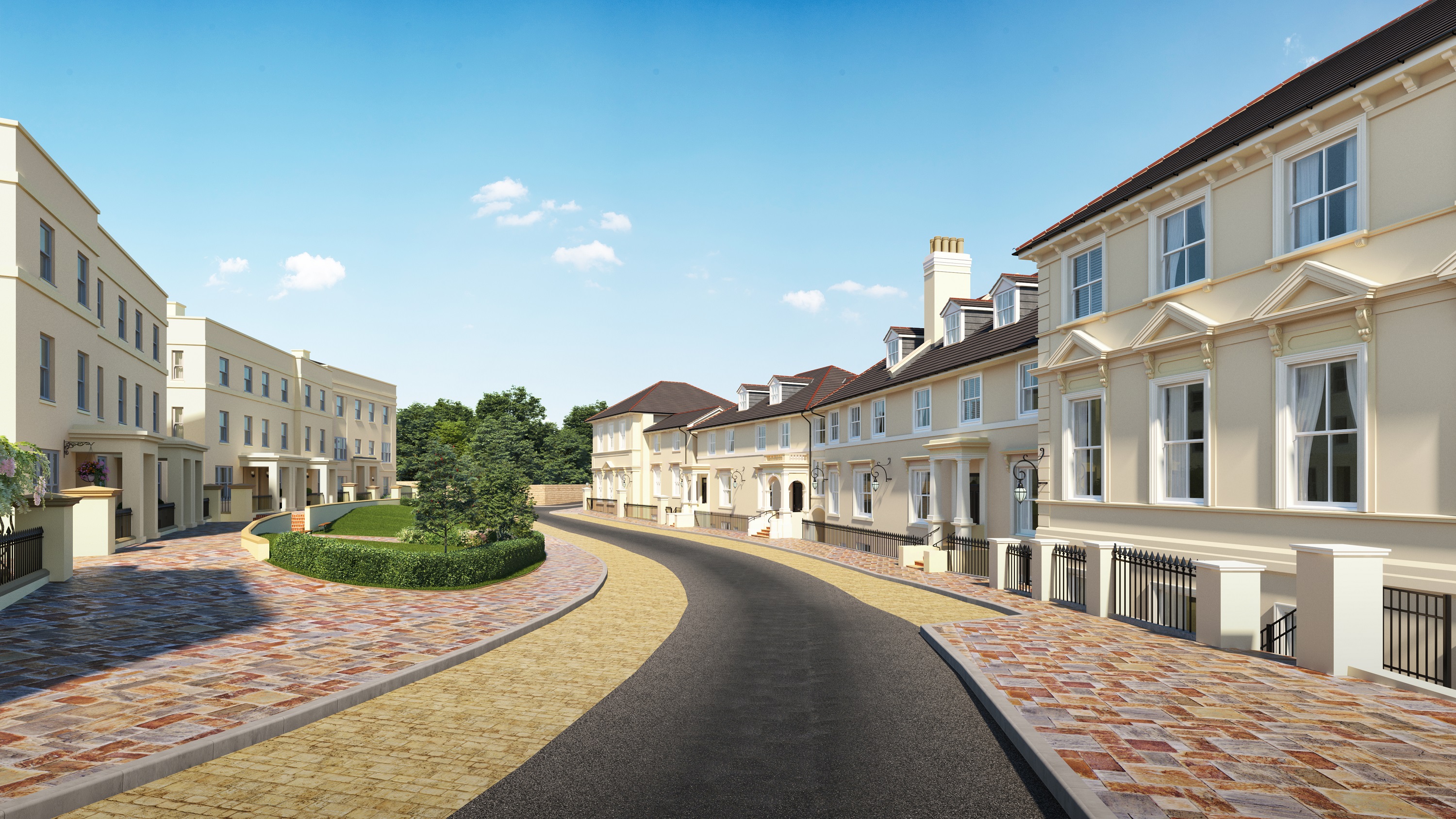 We hope you like our brochure, the ethos it sets out and the 3D visualisations we've showcased. If you'd like a hard copy, please don't hesitate to ask; you can order one by emailing [email protected]