The client spotlight is a series of blog posts designed to show how photo-quality CGIs can overcome challenges and be used to market the vision of your property. Our clients use these images to gain planning permission and to make a potential buyer feel instantly at home. Today we are taking a look at the process we went through to create a series of exterior CGI images for King and Drury Construction last year.
Challenge
James of King and Drury Construction approached us with an interesting project just over a year ago. The company had purchased a beautiful site in the South Downs National park, where they planned to convert a couple of the existing buildings and construct brand new ones to create a private development containing four executive detached homes. It was a major project, and one which required many revisions to the plans whilst CGI work was in progress.
Solution
It is always an added benefit to commission CGIs as an aid to the design process, particularly in unusual builds like this one. We produced the CGIs in two phases, handling two buildings at a time and then producing a bird's eye view to finish. Many revisions took place of each building as various finishes were experimented with. It is difficult to imagine, for example, how a certain cladding will look on a building, or how a slate roof will compare to a tiled version. With the amount of different roof pitches under consideration here, there were lots of options to compare. Using CGIs as part of the design process helped crystalize the plans so James was certain how to proceed with the actual build.
Outcome
The build is now complete and you can compare one of our CGIs with a photo of the final building.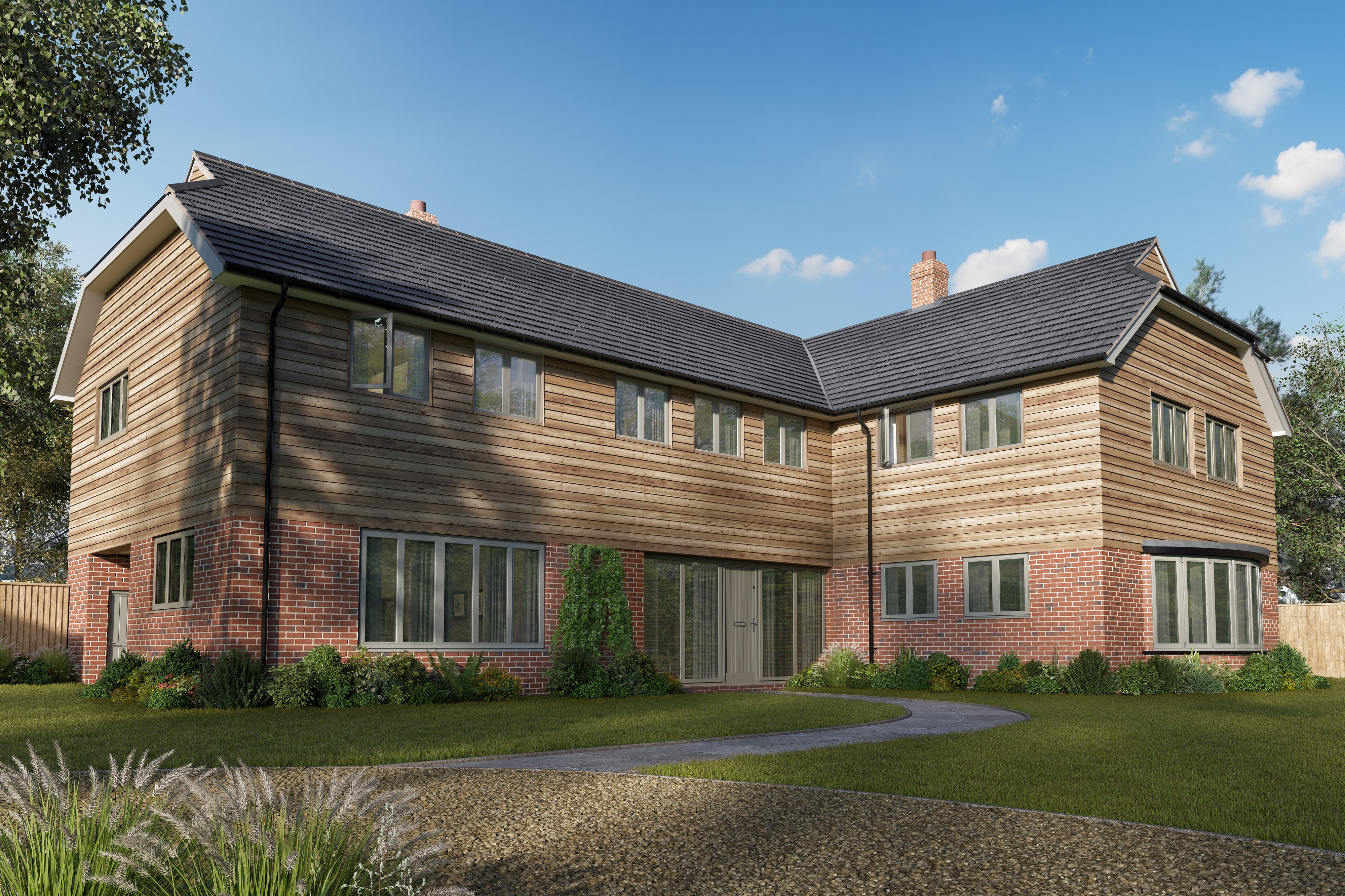 As you can see, it's a really beautiful development which required a great deal of hard work, refining and imagination. Congratulations to James and the team at King & Drury Construction for pulling this off. Click here for a link to the Orchard Barn website where you can see all of our CGIs in the brochure.
If you have a property marketing project in mind, give our friendly team a call on 0161 641 9083 or fill in our contact form to discuss your requirements. Alternatively, you can find out more about our exterior CGI service here.