With the threat of Brexit still looming over us in ever-more delayed terms, the frustrations of the property developer lie mainly in the uncertainty such political procrastinations are causing, and the additional challenge this brings to marketing properties. This limbo world can be harder to deal with than us finally taking the plunge for autonomy or somehow worming our way out of it. At least once the deed is done (or not, as many remainers still hope) we can adapt to the outcome, however difficult that might at first be.
Either way, we're still living in a country with a major housing shortage, regardless of whether foreign investors will shy away from us an island nation or buy into it further, so houses still need to be built and sold. In the long term the housing market will no doubt recover from whatever knocks it may have coming its way. It's the undefined short term which property developers are having to brace themselves for.
The trouble is, no-one really knows what's going to happen, and arguments tend to run in line with individual stance. For instance, if you've just bought a house, as I have, with no plans to sell in the near future, you'll happily argue that any fluctuations in house value at the hands of political fiasco will be ironed out by the relentless onslaught of time. But if you're a first time buyer on the slow path to saving up for your first deposit, you're relishing the thought of a house price drop over the next couple of years and you're bandying this around as one of the positive by-products, however much of a remainer you might be.
But if you're a property developer you'll still need to sell your development when it's built (or better still, while you're still building it) as opposed to when the economic climate might be ready. The need to protect your business against this uncertainty grows in line with a decreasing attention span when it comes to property shopping. With the average amount of time per initial view as low as 2 seconds per listing on Rightmove, it's more important than ever to capture your potential buyers' attention before someone else does.
Add to this the statistic that any listings with upwards of nine pieces of content are the most likely to convert into hard-core sales, it can seem harder than ever to future-proof the development you're putting all your energies, and cash, into building.
This is where property marketing needs to get ahead of the game, devising solutions which will directly solve these problems, the biggest of which is providing enough great value content for a limited budget.
At The Pixel Workshop, our aim is to always deliver as many images as possible for as little of our client's outlay as we can. And there are ways to do this. There are stylish cameo images, which can highlight the quality finish of an interior, or can focus in more closely on a lifestyle area of a distance zoom shot. We can also produce a dusk shot alterative from a different angle, perhaps highlighting how a USP such as a balcony or terrace connects with the rest of the property. Once the original hero shot is commissioned, extra shots like these cost relatively little but they work wonders in creating a sense of aspiration in a client, not to mention doubling or trebling the number of images you have at your disposal.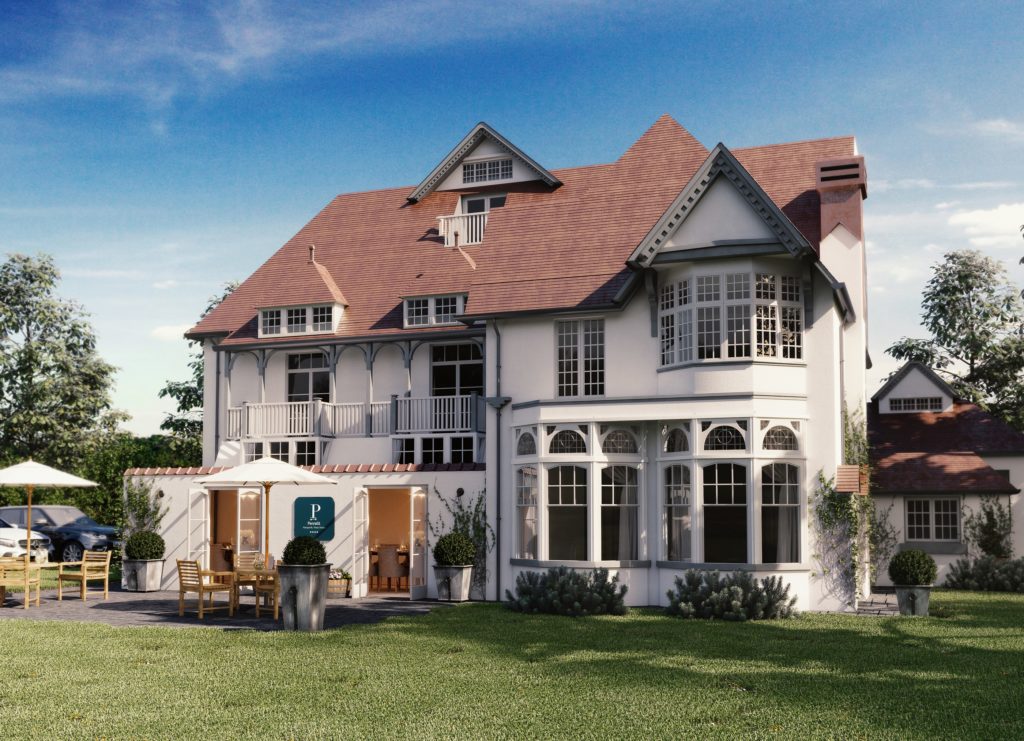 Current research in the marketplace is screaming about the power of movement. Videos and animations are far more attention-grabbing than still shots, therefore in the world of property marketing animations are more in demand than ever. If you're going to commission an exterior shot and 2 /3 interiors, for the sake of an extra couple of grand it's starting to make more sense to get a full package of content which will include cameo stills as well as a full length animation and a whole portfolio of mini-snippets, tailored for social and digital channels.
The aim is to arm you with as much marketing arsenal as possible. It's to make sure that when you need to email a potential customer, you have a new piece of content to send them every time. It's to make sure that you have enough images and animations on Rightmove to hook potential buyers in without boring them. It's to make sure that their interest is piqued, and that when they click through to your microsite they are hungry for more information, and that's when they get to see your full length animation. It's to make sure that if you're trying to sell off plan, you'll succeed.
At The Pixel Workshop we guarantee we can produce a bespoke property marketing package which will fulfil your aims, at a price that fits your budget.
Please click here for examples of the kinds of animations we can produce. For more information, or for a free, informal consultation about your development, please call 0161 641 9083.