At The Pixel Workshop we aim to provide property marketing solutions created in response to your changing needs. Having been in the business of CGI property marketing for over twelve years we're one of the pioneering firms in the field (click on this link to read about how The Pixel Workshop started off). We make it our mission to keep in touch with market trends and maintain a range of products and services which will keep you several steps ahead of your competition.
Whilst video, animation and the moving image is increasingly proven to create traction, in the world of off-plan sales and property marketing this can leave a property developer in a quandary, given the budgetary constraints of most modern day developments.
So we've been developing some new ideas which can create the desired interaction with listings without breaking the bank.
Making your animations cheaper
A traditional full length animation takes a long time to create; the team of artists involved must model each frame so at 25 frames per second, which works out at 3000 individual shots going in to compiling the animation. This link to our Processes page shows visually what's involved in creating an animation on a technical level. Add to this story-boarding, drone footage, production, USP annotation, production, post-production, music editing and top & tail branding and it starts to become clear as to why you might not get much change from ten grand.
But don't despair, as we've been busy finding other ways of making sure you reach your audience. When you need to add some dynamism to a website banner or a social media post, a single camera sweep across a shot can really make your website or post stand out. Please click here for an example. Shots like these can work on any still room sets you commission, and only cost an extra £225+VAT, including top & tail branding.
Making your property CGI go further
With Rightmove declaring that listings with ten pieces of content or more have a much greater chance of uptake, we're doing everything we can to ensure we arm you with as much property marketing content as possible without you having to spend an eye-watering amount of money. This is why we've created an alternative shot package. For this, we'll share 4 different camera options in greyscale or raw form, from which you can pick 2 to finish to high resolution level. The cost of the package is an additional £185+VAT, giving you 2 shots for an average cost of just over £500+VAT each.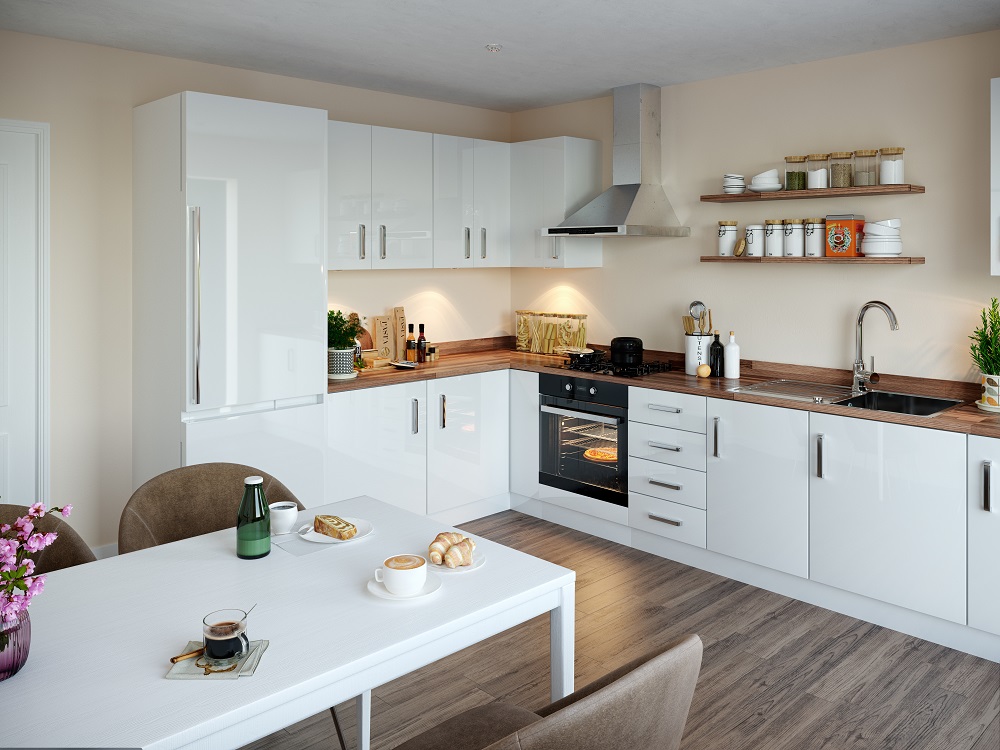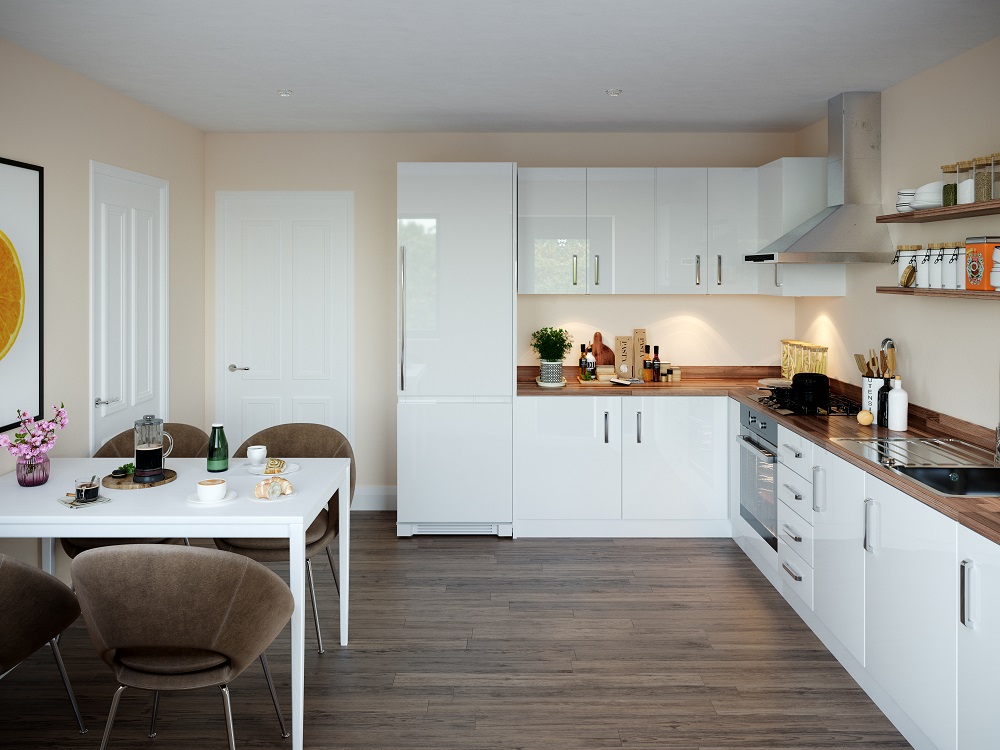 This is a great way of showing off a space fully, and giving potential buyers a better sense of what it might be like to live in the spaces you're selling.
Getting the most out of your CGI assets
If you do decide to go for an animation, we feel there's no real need for a feature length version; attention spans aren't what they once were and budgets are tight, so whatever CGI package you may commission you have to be sure it's worth the money you're spending.
Why not opt for a shorter version that's perhaps only a minute long? It doesn't have to cover every room in your apartment; with stylish cut scenes and a camera sweep past a cluster of half-open doors we can give the impression of the spaces without exploring them in detail. If you're going to have a show home and the aim of your marketing campaign is to get people to the door, this, along with a 3D floor plan and a plethora of social media edits should be enough, examples here.
It's more important than ever to have lots of short pieces of content to send out: moving images and property marketing content which attracts the attention of your buyer time and time again, right up to the point they sign on the dotted line.
So whatever your budget, there's always something we can do to make sure the property you're developing gets noticed over the ones being developed next door, and it's you who gets the sales you need, when you need them.
For a free consultation about your project, please call 0161 641 9083, or drop us a quick email at [email protected].