The client spotlight is a series of blog posts designed to show how photo-quality CGIs can overcome challenges and be used to market the vision of your property. Our clients use these images to gain planning permission or to make a potential buyer feel instantly at home. Today we are taking a look at two developments we worked on for First Choice Homes Oldham in conjunction with Fabric Living Ltd.
The traditional function of housing associations as a provider of affordable rented accommodation has in recent years been augmented by a growing provision of affordable housing for people to buy outright or through shared ownership.
Profits made through the sale of such new builds are
ploughed back into the rental arm of the association to provide more social
housing. So we at Pixel were delighted to be asked to produce the CGI visuals for two forth-coming developments by Fabric Living Ltd, a new
company created by First Choice Homes Oldham which will invest £150 million to build 1,000 new homes by 2024.
Of course, with projects like these budget is a major consideration,
so we were as creative as we could be when it came to providing Fabric Living with as much value for money as possible.
We began by producing the images for The Woodlands development in Bardsley. With a tight turnaround, one of
our artists focussed on the exterior shots while another concentrated on the
interiors. Three weeks later we had produced the final high resolution versions of all five shots – front and rear view exteriors, two different angled takes on the kitchen-dining room and a cameo.
As soon as this development was marketed, we needed to
produce the images for Pennine View in Moorside, which required more shots as there were two particular house types which were being depicted. In order to keep the budget down, we recycled the kitchen shots from the Woodlands Development by altering the flooring, kitchen surfaces, wall colours and props. We then created two brand new kitchen shots for the other house type, using alternative angles to showcase the entire kitchen / dining area and patio. We also created a bedroom for each house type.
Styling guidelines for all the shots were provided by Suzy Hollins from Hollins Gardner, sales agents for the Fabric Living sales team, who put together a mood board consisting of images of previous developments, examples of propping and colour schemes: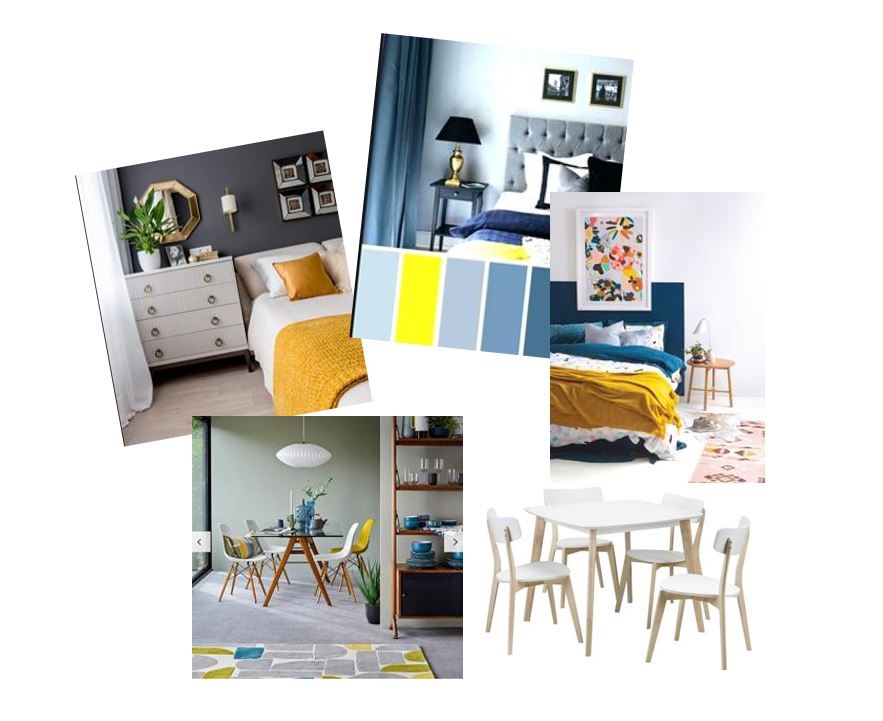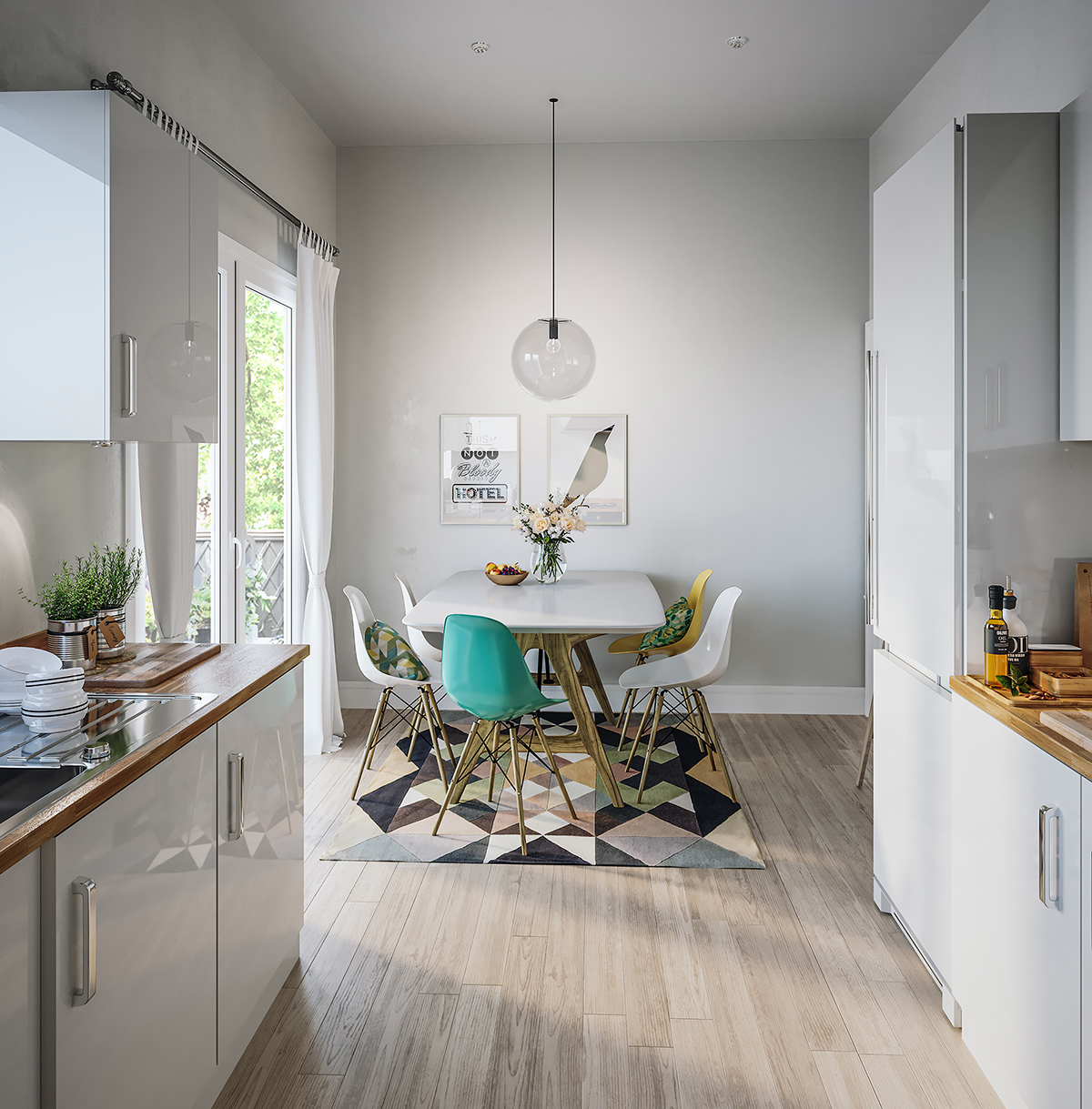 It was great to work with Suzy and Tina at Hollins Gardner to produce an array of gorgeous marketing images for these two schemes.
'The Pixel Workshop really brought to life the vision for our new build new homes. They understood our brief and produced high quality CGI images, both internally and externally. The images have really complimented our homes and added value to our marketing. It has been great working with Olivia and the team.' – Phil Jones, Senior Project Manager at First Choice Homes Oldham