However big or small your business, creating new content so that you avoid discounting properties or offering incentives can be a challenging, frustrating and endless task. Catching your visitor's eyes with property animations could be the answer. In an uber-competitive market with increasingly tighter margins, first impressions count even more now than ever before. In property marketing being a step ahead really matters. Not only can it make the difference between getting the sale and not, but it can also impact on the speed and value of the sale as well.
Property Listings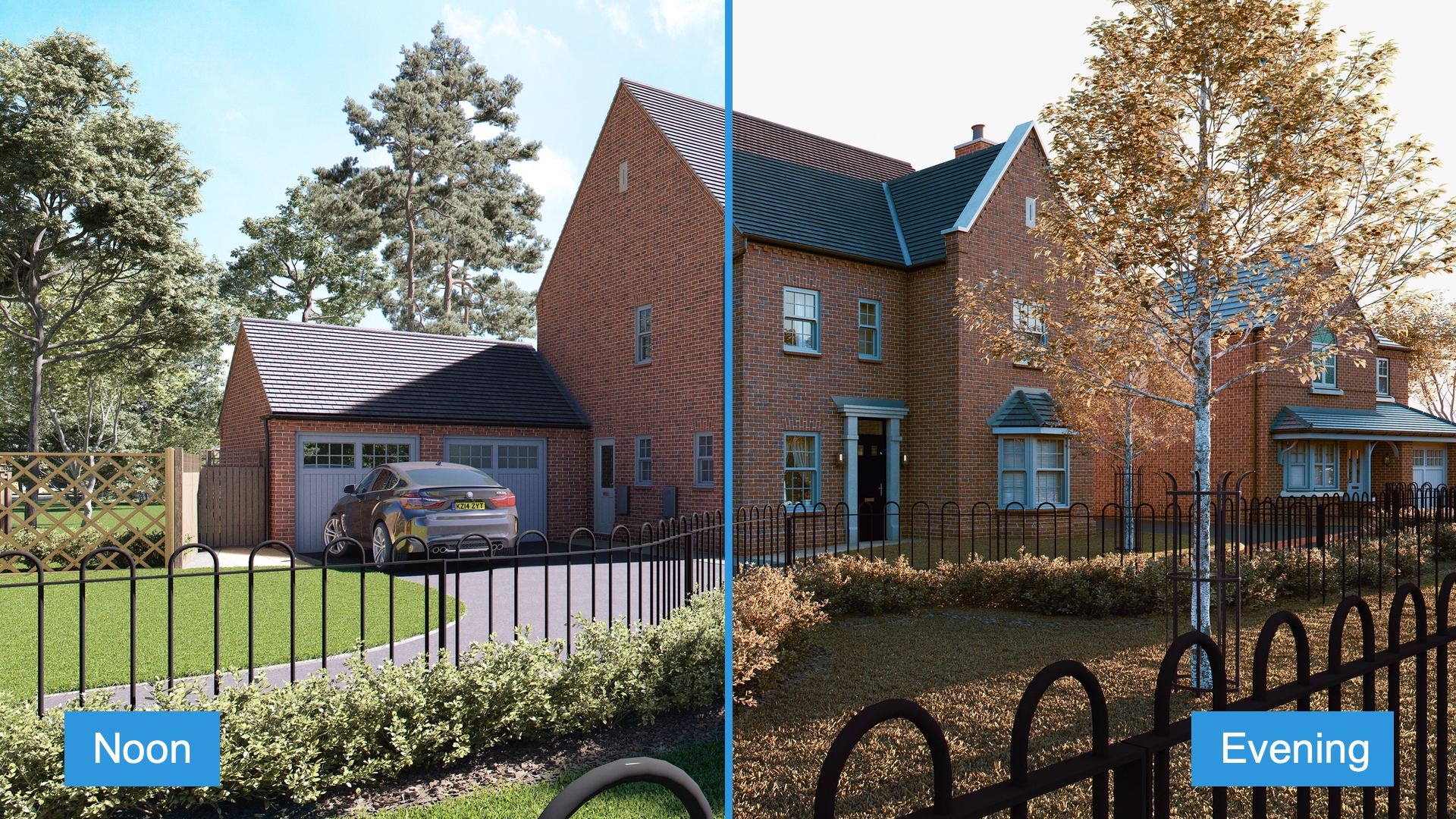 Using different light treatments creates more emotive images.
How to combat the issue of decreasing attention spans on Rightmove: The average time house-hunters spend looking at a potential home in the first instance is just two seconds. That's not very long to give the right first impression and stand out from the crowd.
Listings with the most uptake are those with a minimum of ten images, but when the average cost of one interior CGI is somewhere between £1000-£2000, for a small to medium-sized developer these kinds of calculations can leave you baulking. The budget's already reeling, and that's before you even consider using some form of fly-through, however rudimentary it might be.
Website Trends
Over the last few years, animated website headers have become a common trend to catch the interest of visitors when they first land on the page. With this in mind, we have been working hard to think out of the box and come up with value-for-money content which is aspirational, emotive, versatile and digital-friendly. We want to arm our clients with a wealth of content specifically designed for social media and websites.
Our animations include fluid movement, light treatments, cameos and stylised edits. We work these into packages to provide the most content for the least outlay. Our budget packages start from just £5,495+VAT. These include a high-quality full minute animation, 3 mini-animations, 9 micro-edits for social media and 9 interior CGI shots.
Don't let your competitors get ahead of you – if moving images are the way forward, we've got your back. Give us a call now on 0161 641 9083 for a free consultation about your forthcoming project or fill in our contact form and we'll give you a call back. Our mission is to make sure you get the best quality, consumer-orientated content for the least possible outlay.