In the digital age, a property website (or series of web pages embedded into your main company site) has become an essential tool showcasing new housing developments and apartment schemes to a relevant audience. A well-designed property website can significantly impact the success of your property sales or rentals. From engaging visuals to intuitive navigation, every aspect plays a crucial role. In this article, we'll delve into the process and costs involved in designing a captivating property website for a specific core market.
The Process: Building an Aspirational Property Website
Effective property website development requires careful planning, creative design, and technical implementation. Below is a breakdown of the key steps involved in the process:
Project Planning and Research: The journey begins with understanding the website's goals. Who is the target audience? What features are essential? Are there any specific design preferences? Do you have a brand look and feel you need us to follow? Do you want us to create a certain look and feel for your website? Do you already have a brochure for your property development to base our website design on? Does your property development website design already have a logo, or do you need us to create one?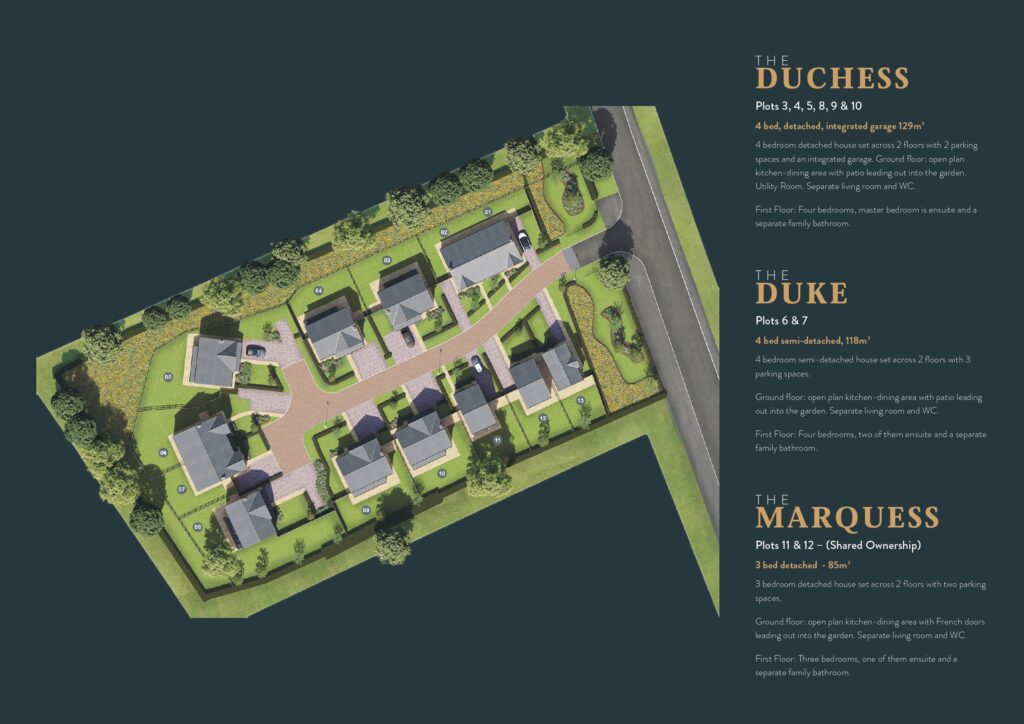 Content Gathering: As a one-stop shop, we can help you decide which CGI visuals would most benefit your website and what other visuals you might need, such as local photography, floorplans, a site plan, lifestyle imagery or videos and compelling copy. Captivating visuals and copy that sell your development and the local area it is based in are crucial in capturing visitors' attention and ensuring your audience gets an immersive and aspirational experience.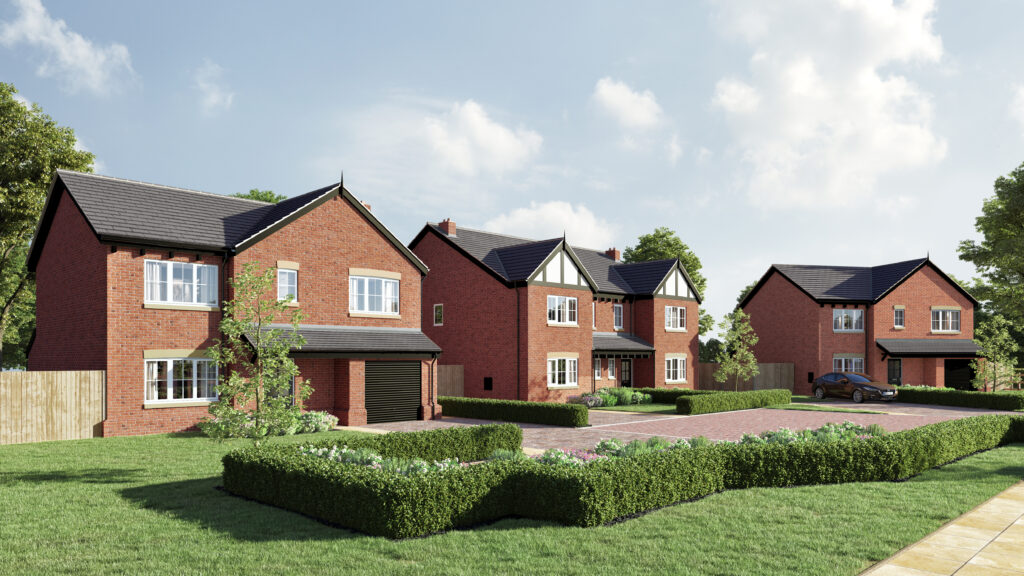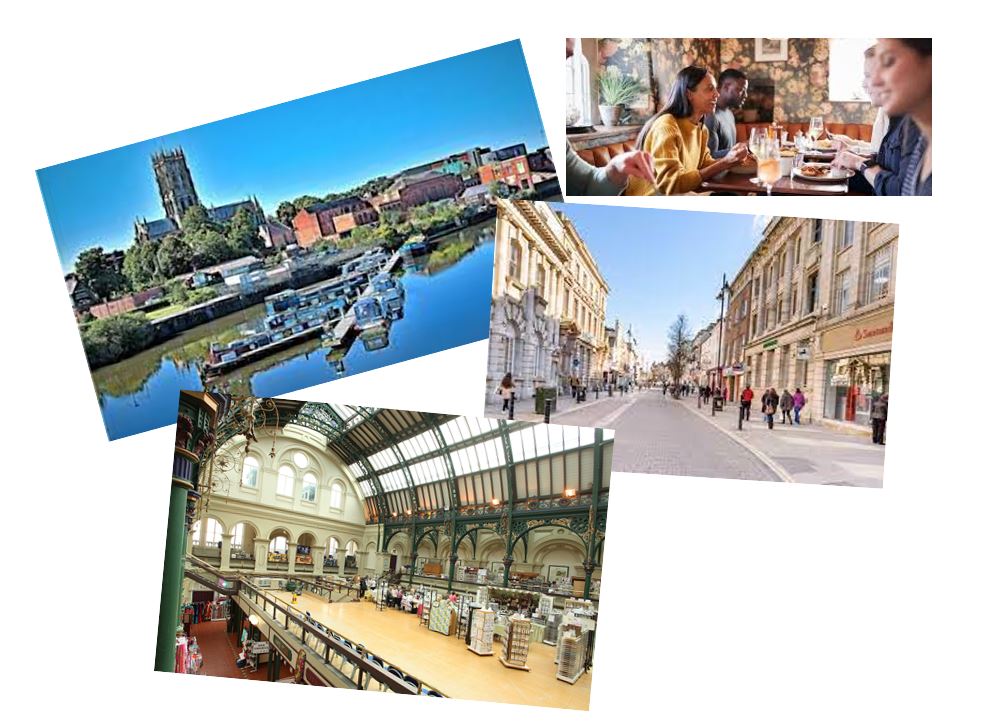 Website Design: Working closely with our design team, we will create a visually appealing and user-friendly layout for your property website design. The design should reflect the property's aesthetics and align with the brand's identity.
User Experience (UX) Design: This is all about focussing on creating an intuitive navigation flow, or put simply, the vistor's journey through your property website needs to be easy to navigate and needs to make sense. Your website users need to easily be able to compare different house types, different apartment types, floorplans and features. They need to be able to make their way back to the home page quickly and easily. Visitors will stay on your website longer if the process of accessing all the information they need to get a really good idea of what the development will be like is simple and effective.
Development: This stage involves turning your property website design into a functional website. Developers code the website, integrate interactive features, and ensure cross-device compatibility. A content management system (CMS) like WordPress can be used for more accessible content updates.
Property Listings Integration: Integrate a robust property management system or plugin that allows easy addition, removal, and editing of property listings. We call this a CMS – a content management system. It ensures you can quickly and easily update your property website design with which units are available and which are sold, for example.
Optimization and Testing: The website needs to load quickly and perform well on various devices and browsers. Testing is essential to identify and fix any issues before the site goes live.
Launch and Promotion: Once the website is thoroughly tested and polished, it's time for the grand reveal. Leverage social media, email marketing, and other channels to promote the new website and attract visitors.
Cost Considerations: Budgeting for Your Property Website
The cost of designing a property website can vary widely depending on factors like complexity, features, design quality, and the agency or professionals you choose to work with. Here's a general breakdown of potential costs:
Design and Development: This can range from a few hundred to several thousand pounds. Template-based designs are more affordable, while custom designs come at a premium. Development costs encompass coding, CMS integration, and functional features such as apartment pickers and interactive views of 3D floorplans.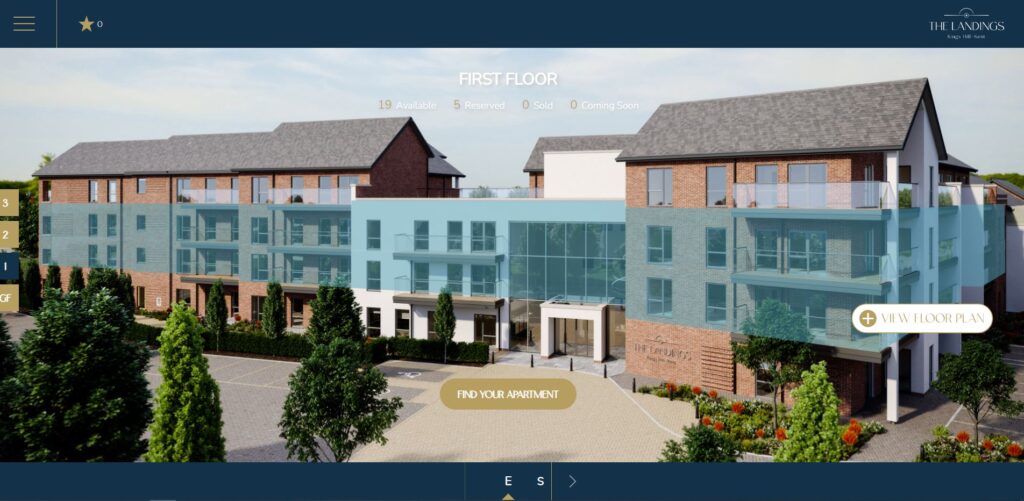 Content Creation: High-quality visuals and well-written content are essential. Budget for professional photography, CGIs, flythroughs, videography, and copywriting services, as required.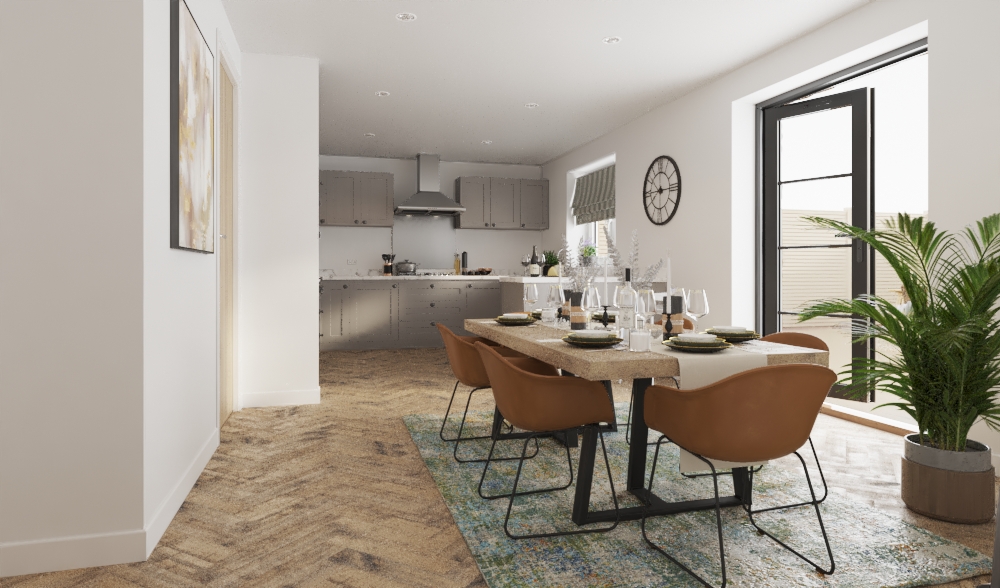 Property Management System (PMS) Integration: If you need a sophisticated PMS with advanced features, be prepared to allocate additional funds, though this would only be required for very large developments.
Hosting Fees and Domain Purchase: Initially, you'll have to purchase a domain name, such as https://barons-gate.co.uk/ – check if your website designer will do this for you or if you need to do it yourself. Either way, you should be able to secure a domain name relevant to your development for approximately £20. In addition to this, a hosting platform is required, which tends to cost around £200 per year. Bear in mind that if the website is truly effective and all the properties are sold within a year, you won't need to renew this fee! But do check if it is included in your overall pricing package.
Marketing and SEO: If you want people to come across your site via organic searches on the internet, such as '4 bedroom houses for sale in Leeds, ' you'll need to allocate funds for search engine optimization (SEO) to ensure your website ranks well in search results and attracts organic traffic. However, in most cases, property development websites are a platform for hosting a full range of aspirational information about the development. Links from property portals such as Rightmove or Zoopla listings will take house-hunters to the main site, where they can explore the development in more detail.
In conclusion, crafting an effective property website involves a meticulous process and careful budgeting. The investment you make in terms of time, effort, and money can yield substantial returns by enhancing your property listings' visibility and attracting potential buyers or renters, but it's essential to align your spending with the size and value of your development. Whilst an effective website is a powerful tool in today's market, with careful thought and planning, the website you commission can be tailored to the scale of your development, ensuring you get what you need to market your development effectively, whatever its size.