How to assess the quality of your interior CGIs
Every developer wants a great interior CGI which sells their properties effectively – but what makes a great interior CGI, and what separates the mediocre from the exceptional?
While it's easy to tell your CGI supplier that an interior visualisation 'looks off', we'd like to give you some specific standards which will help you to judge the quality of the interior CGI you receive.
If you know what to look for, this ensures you can hold your supplier to account, and not settle for second rate CGI that doesn't sell your property.
Why the focus on interior CGI?
Of course, similar guidelines could be offered for exterior CGI. However, there is another level of technical skill involved in creating interior renders, and more factors to consider. Interior CGIs need to be visually persuasive and aspirational, impactfully capturing the imagination of your core clients. Therefore it's important to consider the 5 key factors examined below – all of which contribute to creating aspirational interior CGIs, which trigger the subconscious buying impulses of your target market.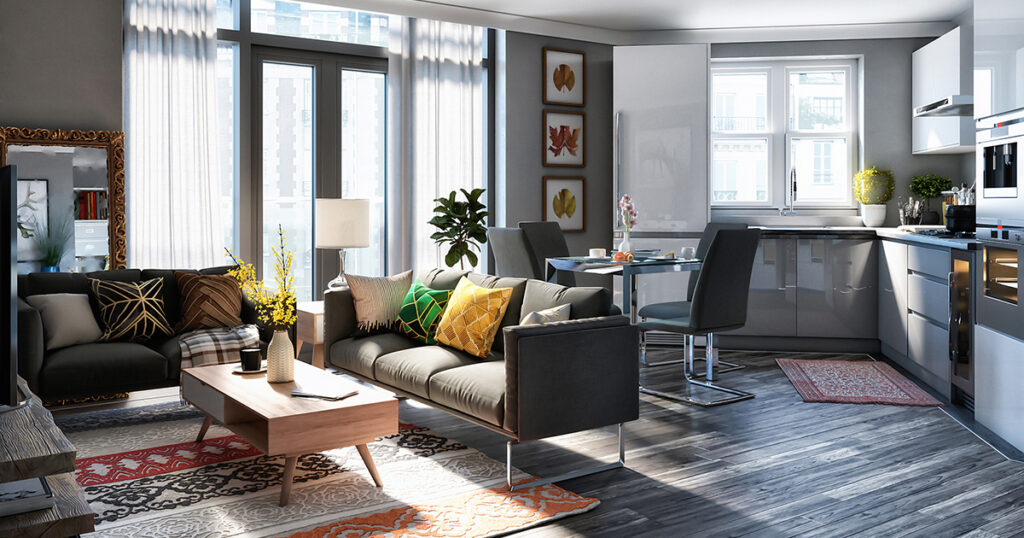 5 Factors that lead to a great interior CGI
1. The styling is aimed at your core market
Not all CGI companies include styling as part of their production process, yet it is one of the most important factors that will differentiate a great CGI from one that just does the job. If you don't have an interior designer who is creating a show home you'd like to replicate in CG, you may still have some style ideas you'd like to incorporate into your build, or you may not even have had chance to consider the kind of styling that would best sell your property. Whatever the situation, it's important to check if some form of mood-board production is included in the cost you're being quoted, as per the example below. Even if you have some ideas about the styling, they will need to be translated into a format you can assess and sign off, even before the artist starts work on the project.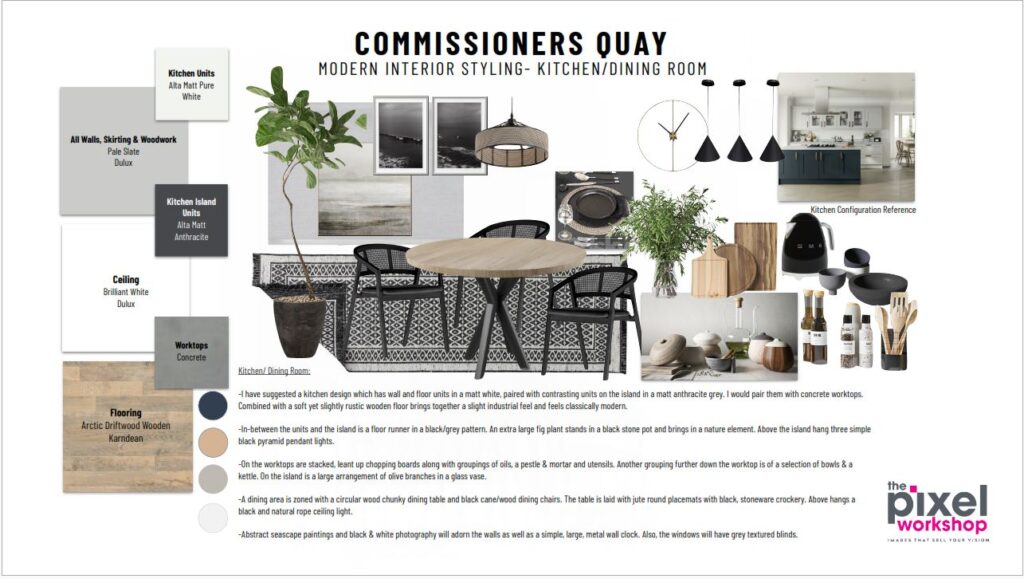 2. Careful choice of room and angle
The type of property you're looking to market and its market value will determine how much budget is available for the marketing imagery, so it's important to choose carefully when it comes to picking the best bedroom or deciding between a lounge and a dining room. All the USPs need to be taken into account, as well as the configuration of the rooms themselves as some translate better into CG than others. The positioning and size of windows have a big impact on the final image, as well as any special features such as a feature fireplace or a set of bi-folds. It's another thing to look out for – make sure the CGI company you choose takes all of this into consideration before you make a decision on which rooms to go for and why.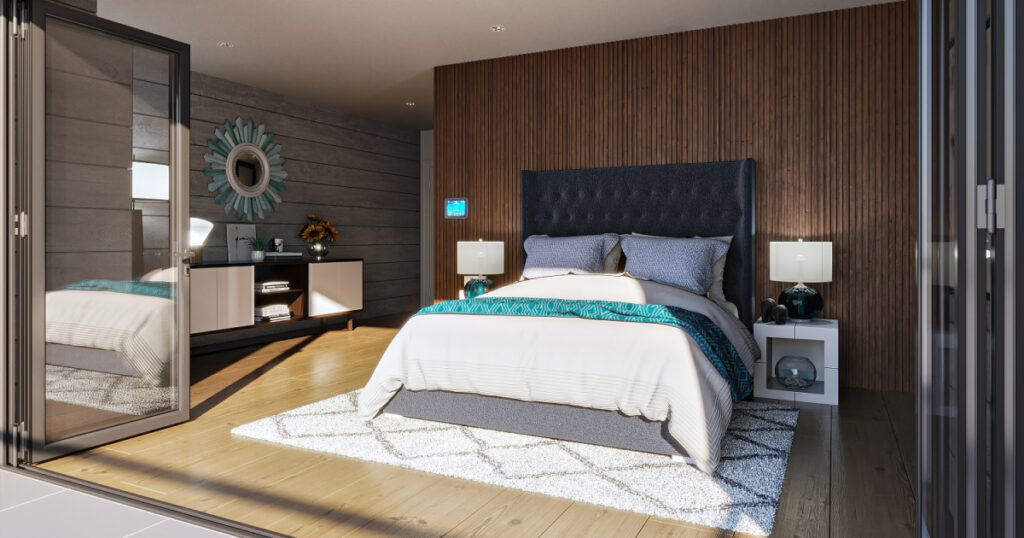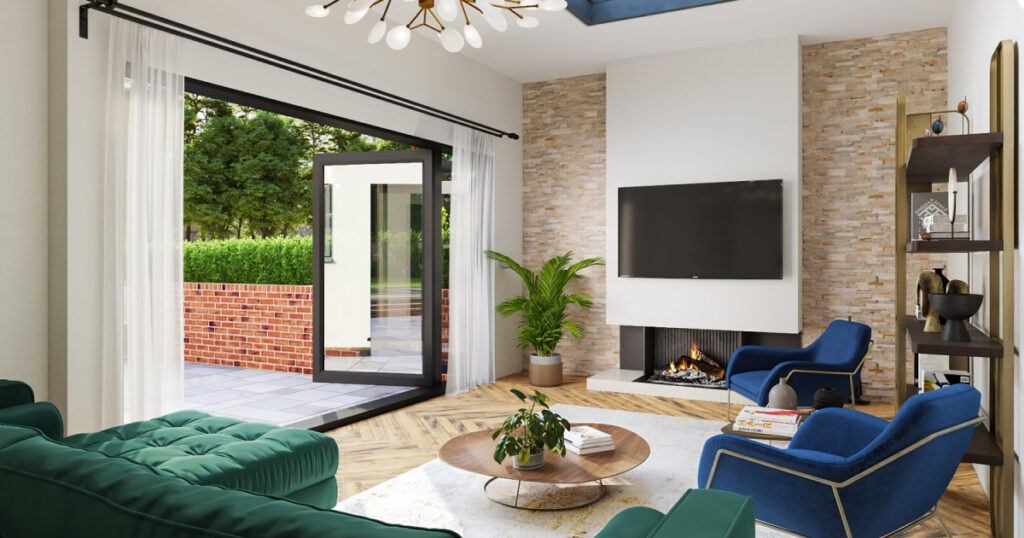 3. The lighting of the room
This is one of the key factors in creating a great interior CGI visualisation – the light needs to look real, welcoming and warm. The exact same principles of manipulating light effectively apply to CGI as they do to photography. However, flooding a scene with bright sunshine can also 'bleach' a room – so care needs to be taken to make sure the lighting is just right. It needs to be clear where in the sky the sunlight is emanating from, regardless of whether the window is visible or not, which means the intensity of light will vary across the image as it would do in real life. We need to make sure the images you commission impress your potential clients and a poorly-lit image will never evoke the gasp you're after! Additionally there is much that can be done with light variation such as adapting a shot from daylight to dusk – when you're after a sexy welcoming feel this kind of image can really make your listings stand out from the crowd.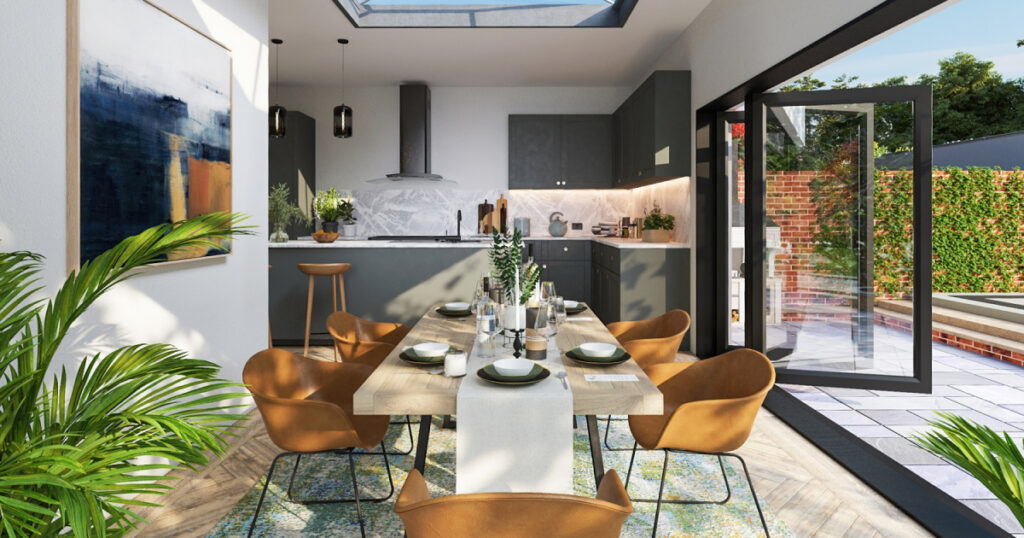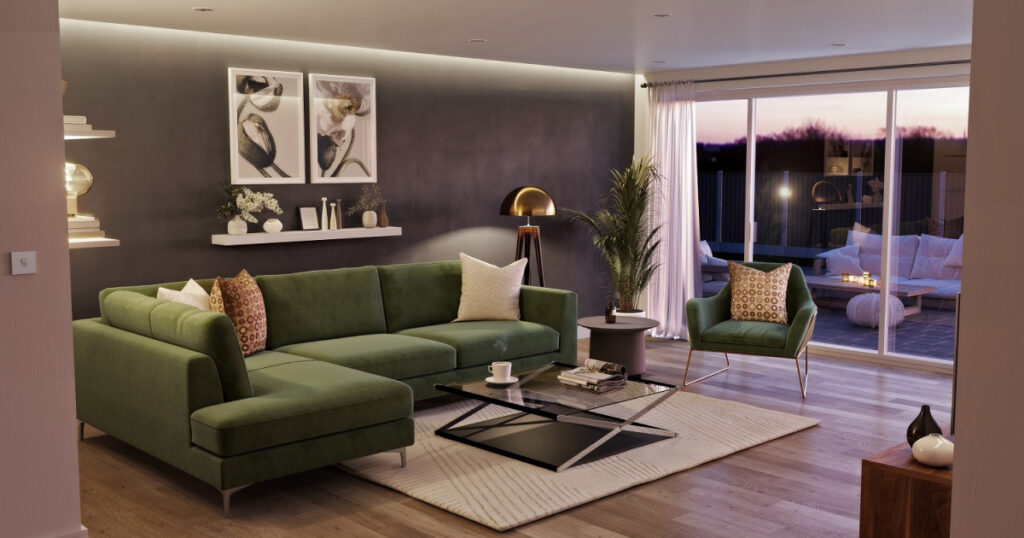 4. Great interior CGI needs realistic detailing
If you're trying to convince potential buyers of the quality of your build, doing so with poor quality CGIs will most likely have a detrimental effect. The degree of detail in the finishes, fabrics, furnishings and propping reflects the quality of your build, so it is another factor to assess when choosing the best interior renders for your property. How well do the artists portray detail? And does this happen consistently across all their interior images? Quite often a handful of the best CGIs are displayed on websites, but the level of quality isn't ubiquitous. It takes time to get this right, and companies will charge accordingly if it's part of their process across the board. If you have to ask yourself questions like: 'Is that velvet or leather?' 'Is that oak or MDF?' it's a potential red flag situation which needs looking into more closely.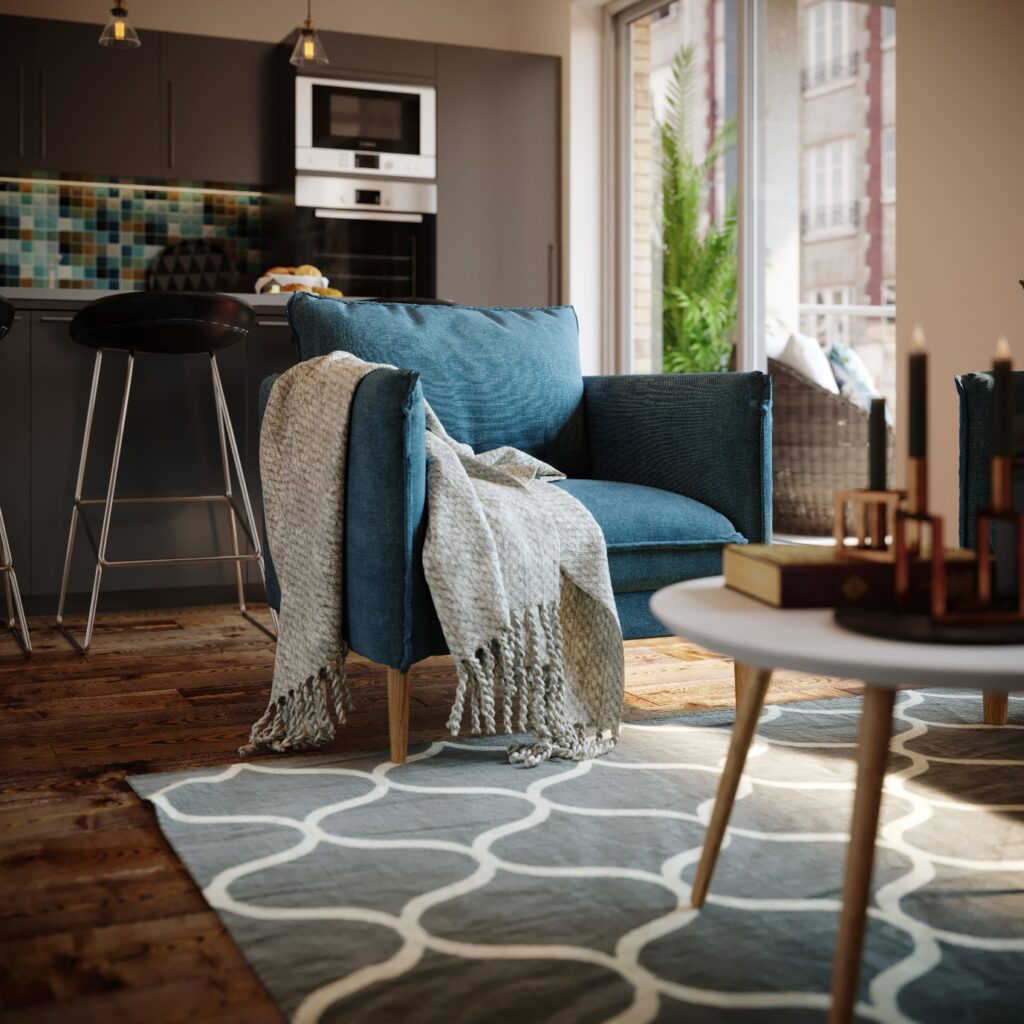 5. Reflectivity & Shadowing
Accurate and detailed reflections in windows and kitchen cupboards go far to creating the life-like feel; conversely an absence of them will make an image look dull and flat. Even if there is no option but to produce an image of a room without showing its window, clever reflectivity and shadowing will still give the viewer a really good feel of where the light is coming from. Whatever the case this is another factor that needs to be taken into account.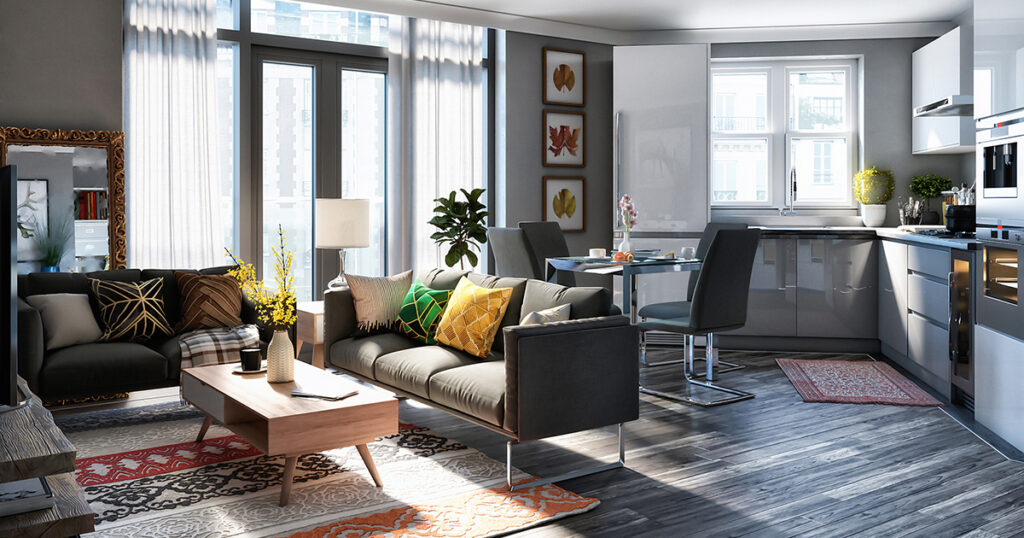 Each of the above images is the finished product, but as with any work of art the final image is a result of careful, considered layering. The best images benefit from feedback from a variety of experts, improving all the above factors in order to produce the end result you need.
Exploring the process behind a great interior CGI
The series of images below shows a selection of key stages an interior image will go through before the desired end result is reached, showing you how it moves through the initial white-block stage, all the way through to a fully finished image.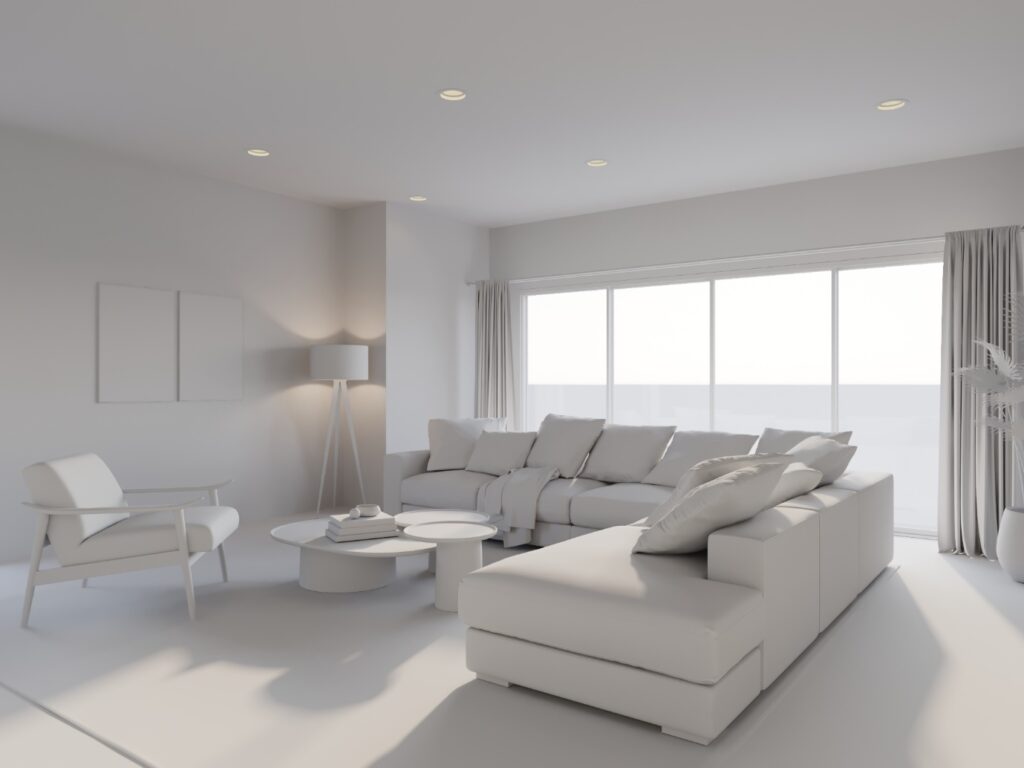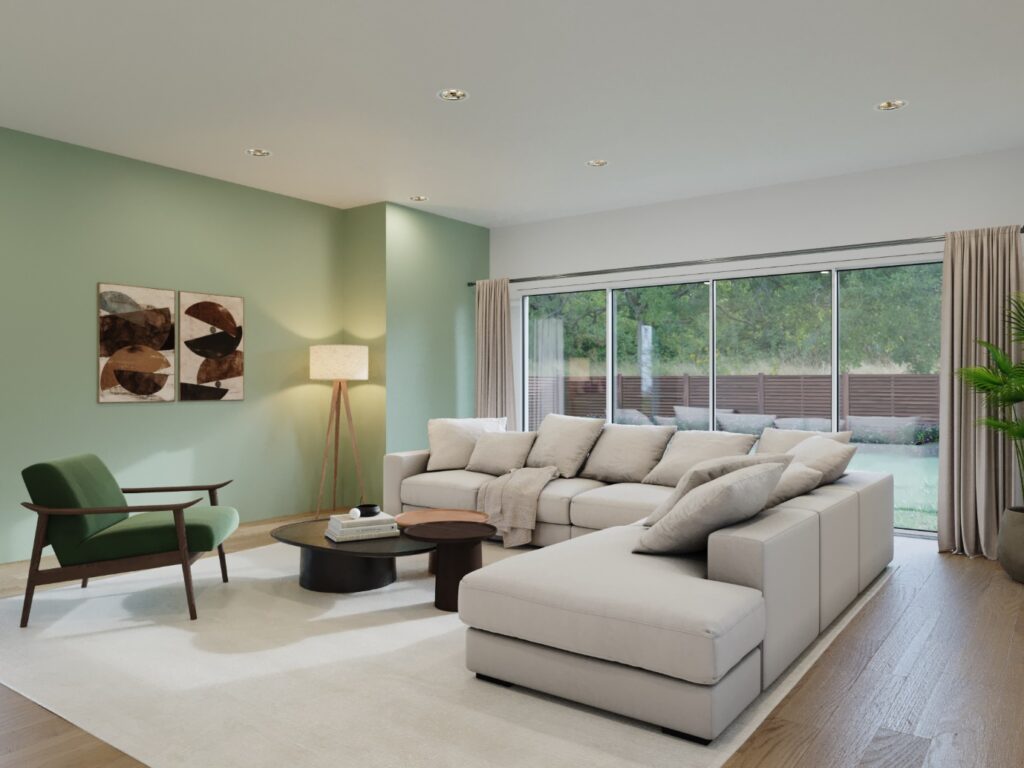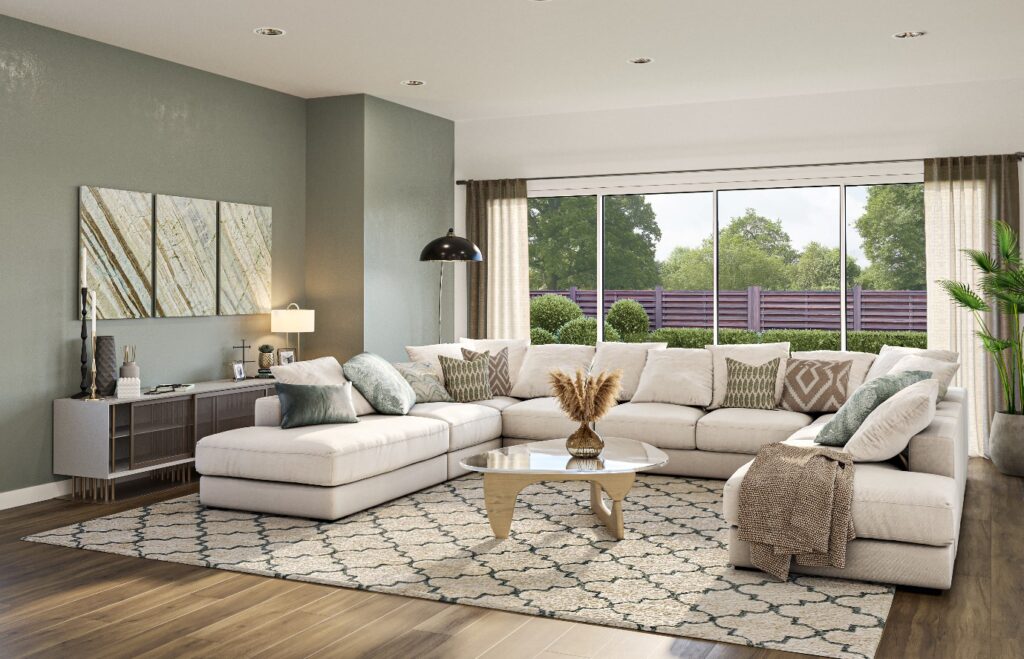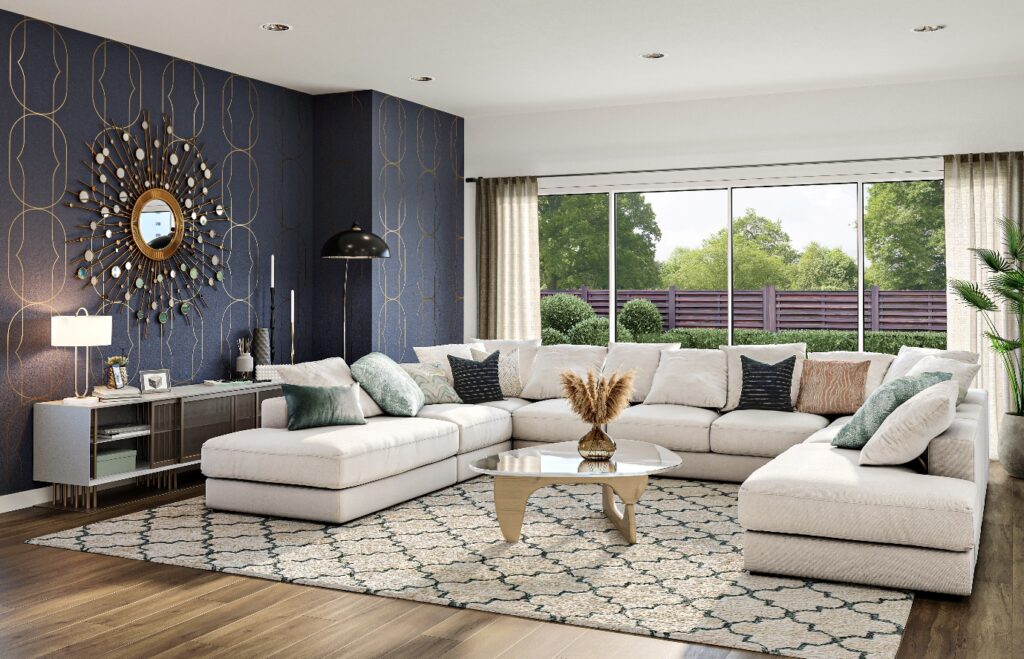 Commissioning CGI can be a minefield – make sure your money is well-spent by taking the above into account when comparing suppliers. With tight deadlines and budgets that need to be spent wisely, it's important to understand what you're getting and whether or not it will be good enough to the work you need it to do.